5 quality breaking news and magazine apps for Android and iOS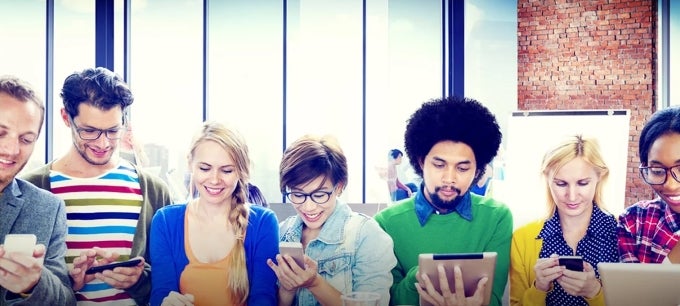 Staying connected with the world around you has never been easier, thanks to apps like the ones we're going to show you right now – sleek, fast, and featuring more information sources than you can possibly handle! These content feeds feature breaking news, interesting tips, expert opinions, photos and videos covering almost any reasonable topic. They also present the information in a highly stylized, visual manner, reminiscent of the experience of reading an actual paper magazine. You can count on these apps for news coverage at any moment, so choose the one you like and happily use it.
Have a favorite app not listed here? Let us know in the comments section below, we're always on the hunt for interesting apps that do their thing well!
Flipboard
Flipboard is a personal magazine designed as a single place to stay with the news, follow the topics you care about, and share influential stories, videos and photos. You start by following a few topics and getting Flipboard to create your personal magazine. From then on, you keep adding more and discovering new topics, magazines, and interesting accounts to follow. The app lets you read renowned publications like The New York Times, People magazine, Fast Company, and Vanity Fair. You are also able to easily connect your Facebook, Instagram, Twitter and LinkedIn accounts, flipping through pictures and posts from friends.
Issuu
Issuu gives you access to over 30 million publications, presented in an immersive, stylized reading experience. The app contains 20 thousand magazines, catalogs, and other content being added in over 30 languages. They cover almost any topic imaginable, such as photography, design, food & drink, business, fashion, gaming, technology, science, movies, travel, real estate, and others in-between. You will also get new recommendations in your feed alongside the content you already love, thanks to Issuu's smart content engine learning from what you read.
News Republic
News Republic offers comprehensive daily breaking news coverage, complete with the ability to customize and curate your own editorial from over 1,650 licensed & trusted newsfeeds. You can also follow friends and experts to see what they are being interested in. The app keeps learning from what you read, personalizing your news experience automatically. It delivers complete articles with full text, photos and videos from world sources. You are also allowed to explore related topics via Tag Nav, the app's custom news navigation system. The app also supports 37 other languages in addition to English.
Anews
Anews combines many news, blogs, RSS, and social media feeds into a simple interface. You are able to choose your topics, media, social networks, and blogs, or just read the editor's choice if you aren't into curating things yourself. You can also read publications right in Anews, or visit their original sources. The interface lets you slide between the media sources (RSS, blogs, media, newspapers) and topics, and you can also comment, like and share articles with your friends in Facebook, VK, Twitter, and via email.
News Break
News Break is all about local breaking news and related content. Be it crime reports, traffic accidents, local fishing reports, or seasonal gardening tips, News Break has you covered. The app contains a smart Interests Engine to help you discover content you're interested in every day. There's also stuff like daily horoscopes, cute animal pictures, hot videos, funny memes channels, and other items sourced straight from the distraction feed. News Break also boasts fast article loading and preview, along with offline reading.
ALSO READ