5 lively social media apps for Android and iOS users who like to share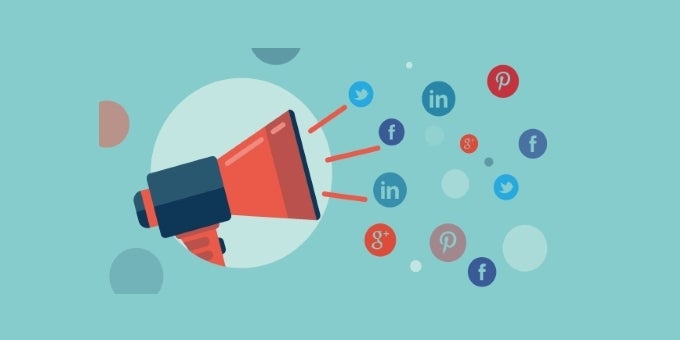 There are countless options for social media apps, and each aims to differentiate itself with something other apps don't do, or don't do quite so well. To make reading this article worthwhile, we focused on five apps that do have something interesting to offer and rightfully deserve a place in your smartphone's social media apps folder. Whether it's video calling, participating in your friends videos, sharing stylish stories told in photos and movies, getting recommendations or putting together impressive videos in a breeze, these apps have it all, and they aren't a bunch of Facebook clones at all!
Bebo
Popular in the ancient pre-Facebook era, Bebo came crashing down once FB and Twitter took over by storm. Now, the service has been resurrected as a mobile app. You can push a button and start a group video call with as many people as you want. While you're chatting with friends, you can watch Youtube videos, listen to music, or play games with friends. The app also offers a fresh-looking browsing experience.
Tuurnt
Tuurnt proposes an unique way of participating in your friends' photo or video. By connecting or attaching your contribution, a video sequence is created, and it's called Tuurnt. Every user has 24 hours to participate in a Tuurnt video with one reply. This way, you get to create a fun video sequence with your friends and family members in a new way. If the idea of connecting with your friends, contributing beyond leaving a comment or liking a picture or a video, you all should try Tuurnt.
Storehouse

Storehouse makes it fast and easy to share a collection of photos from your phone. It contains great tools for creating a collage or album, and telling a story by sharing all of the moments that made this memory. Users can add up to 50 photos and videos to each page, customizing a layout by pulling the handles on any photo or video.




Simply drag images around the page to rearrange them, and add text to your creation. The pages you create can be embedded in your blog, or shared to social networks. The app also lets you invite a group of friends to a private space where they can share their stories among each other. You can also choose to allow others to save your photos and videos to their phones.



REX
The people behind REX think that the best recommendations come from people you trust, so they built their iOS app as the easiest way for connecting with friends to share favorite movies, music, books, TV shows, videos, restaurants, bars, travel destinations, and any other interests. You can save posts you want to checkout later in one easy place: the Vault. This gets rid of sending emails to yourself, sticky notes, or screenshots as reminders.
You can tap any post to watch, read, download, listen to, purchase or learn more about it. The app lets you explore featured and trending content or curated collections, using the Map to discover places down the street, or on the other side of the world. The content can be also filtered by category, seeing what you want, when you want it.
Quik

Quik by GoPro is a fast and easy way to create awesome videos automatically. It analyzes your photos and video clips to find the best moments, adds beautiful transitions and effects, and syncs the frames to the beat of the music. You can still customize the result with music, filters, graphics and other additions.

Quik lets you add up to 50 photos and video clips from your Gallery, Albums or Google Photos, trim videos manually if you want to, and let it detect faces and colors so each photo is perfectly framed. Of course, you can also set the focus point manually.

The app lets you choose from 24 video styles with carefully designed transitions and graphics and the ability to ajust the font, filters and graphics for any video style.






ALSO READ
Recommended Stories