5 new phones with 3300mAh+ batteries
11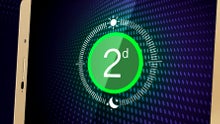 Given the rather negligible for the typical user differences in processing power, screen or camera quality among phones in the same category these days, we wanted to list some of the newer ones by one of the most important characteristics that still makes a huge difference - battery capacity.
Say what you will about this metric, but with today's uniform power draw from most quality components, regardless of the brand and technology, the larger the battery, the better chance that the phone will last longer on a charge, unless the manufacturer has dropped the ball entirely in some aspect.
The influx of premium unibody designs and 1080p displays even in midrangers these days has certainly took its toll on the progress of battery endurance, so the higher the battery capacity, the better. Here are five of the newest phones announced that have battery packs larger than 3300 mAh, which is typically the cutoff for a weekend away from the charger, and still having juice left on Monday, rather than simply making it through the day.
The unusually large 3630 mAh battery pack of the Moto X Play rivals Lenovo's enduring P-series, and with a good reason - after all, it's "Motorola by Lenovo" now. The company promises 48 hours on a charge, and, looking at the specs, it will likely deliver, joining the elite club of two-day battery phones from Sony and Lenovo.
With a 5.7" HD display and other unassuming specs, this budget phablet will let you love it loooong time, as it sports a hearty 3400mAh battery capacity that could easily get you through the weekend.
Oppo's first foray in the world of
hurt
6-inchers is a sight to behold, with a towering metal frame, fine specs, and that sweet 4100 mAh battery capacity that will take you for a ride on at least a two-day journey.
If you think nothing can beat the 4100mAh unit and the screen size of the R7 Plus, think again, as Huawei's P8max does what it says on the tin, offering you the max in screen size of any "phone", at 6.8 inches, and a battery to match, with the breathtaking 4360 mAh capacity.
The Samsung Galaxy S6 Active features the same 5.1-inch screen that the regular Galaxy S6 is offering. The rugged version of Samsung's latest flagship handset is powered by the same octa-core Exynos 7420 processor, offering a 16 MP rear camera, and a 5 MP front-facing camera. 3 GB of RAM and 32 GB of internal memory is included. However, the Galaxy S6 Active has a bigger battery (3500 mAh), measuring 146.8 x 73.4 x 8.6 mm - thus being a bit larger and thicker than both the S6 and S6 edge.