5 great smartphones from 5 years ago
23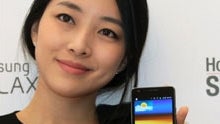 When it comes to smartphones, things can change dramatically in the course of several years. Sure enough, Apple may want to disagree, as it recently released the
iPhone SE
, which looks just like an outdated iPhone 5, but this is an exceptional exception (if we may put it that way). In case you didn't notice how much things have evolved lately, let us remind you what top of the line smartphones we had 5 years ago, in 2011.
2011 was an important year for the mobile industry, as Nokia lost its spot as the leading smartphone vendor to Samsung and Apple. In February that year,
Nokia announced
that it would use Windows Mobile as its main smartphone OS, and, almost immediately, Symbian sales plunged. Needless to say, this negatively impacted the company's business, especially since its first Windows-based handsets - the Lumia 800 and Lumia 710 - weren't particularly exciting. Eventually, Nokia sold its Devices & Services unit to Microsoft - which is now making its own Lumia smartphones - and Symbian was abandoned (to be fair, the OS was becoming old-fashioned). It was in this environment where Apple, Samsung, and others introduced new and compelling smartphones, some of which we're going to present now. Naturally, today's high-end smartphones are larger, faster, more powerful and polished, but the handsets included below were great for 2011 anyway, and helped the industry move forward. In chronological order:
The original
Galaxy S
(launched in the first half of 2010) played a massive role in establishing Samsung as the leading Android vendor across the globe. Its successor, the Galaxy S II, was released starting April 2011, offering better specs and an enhanced design, becoming an almost instant hit. In the US, the Galaxy S II arrived later than in other markets - starting September 2011 - and each major carrier (minus Verizon) had its own version of it.
At 8.49 mm, the global variant of the Galaxy S II was one of the thinnest smartphones of 2011. Thanks to features like a dual-core 1.2 GHz Exynos 4210 processor and 1 GB of RAM, the S II was also one of the most powerful handsets that money could buy. Moreover, its 4.3-inch Super AMOLED Plus display (or 4.5-inch on the T-Mobile and Sprint variants) was eye catching - though not as sharp as an iPhone Retina Display, having a resolution of only 480 x 800 pixels. The Galaxy S II ran Android 2.3 Gingerbread (upgradeable to Android 4.1 Jelly Bean) with TouchWiz UI - which may have been a bit too cluttered, but provided plenty of extra features compared to stock Android. In less than 1 year since launch,
Samsung sold over 20 million Galaxy S II units
around the world.
Launched about a month after the Samsung Galaxy S II, the HTC Sensation (known as Sensation 4G in the US) was arguably one of the best-looking smartphones of 2011. Partially made out of aluminum, the Sensation had a curved, funky back that made a great combo with the slightly bevelled glass covering the display. Speaking of the display, this was a 4.3-inch S-LCD one with 540 x 960 pixels (the highest pixel resolution you could get at the time on an Android handset) - not as vibrant as an AMOLED screen, but still OK. Once again, we're talking about a dual-core smartphone (using a Snapdragon S3 processor clocked at 1.2 GHz), though this one only had 768 MB of RAM. Nevertheless, that was still enough to handle Android 2.3 (upgradeable to 4.0 Ice Cream Sandwich) and Sense UI quite well.
Resembling the glass-and-metal
iPhone 4
from 2010, the iPhone 4S hit the market in October 2011, bringing upgraded specs and new software features. The most important new software feature was Siri - the innovative intelligent personal assistant that (probably) prompted Google and Microsoft to release their own personal assistants: Google Voice Search (eventually merged with Google Now) and Cortana, respectively.
Other enhancements that the iPhone 4S came with include a dual-core Apple A5 CPU (this was the first dual-core iPhone ever), and an 8 MP rear camera with 1080p video recording. The handset only had 512 MB of RAM, but that was enough for a speedy user experience. Of course, the iPhone 4S was a bit too small when standing next to other 2011 flagships, sporting the same 3.5-inch Retina Display (640 x 960 pixels and 326 ppi) found on the iPhone 4. Fortunately, this was Apple's last handset to offer such a small screen (the following year, the company introduced the 4-inch iPhone 5).
A long time ago, Motorola made super-thin clamshell phones called Razr, selling tens of millions of them. But, with the rise of smartphones in 2007 and 2008, their popularity dwindled - the entire flip phone category lost its appeal. And yet the Razr brand was resurrected in November 2011, when Motorola and Verizon Wireless released the Droid Razr: an LTE-capable Android smartphone that was considered by many as being "impossible thin" (measuring only 7.1 mm, though the camera bump was significantly thicker).
Thin profile aside, the Droid Razr also stood out thanks to its Kevlar back cover (which added extra protection). The smartphone was splash-resistant, sporting a 4.3-inch Super AMOLED screen with 540 x 960 pixels, while being powered by a dual-core 1.2 GH TI OMAP 4430 processor. It also offered other features that customers were expecting from a high-end handset in 2011, including 1 GB of RAM, and an 8 MP rear camera with 1080p video recording. The Droid Razr was available outside the US as a GSM/UMTS phone under the name Motorola Razr.
Like the Motorola Droid Rarz, the Galaxy Nexus was released in November 2011, but it was a very different smartphone. This was the world's first handset to run Android 4.0 Ice Cream Sandwich out of the box - introducing features like on-screen navigation keys, facial recognition, NFC support, and a cleaner UI design. The Galaxy Nexus was also one of the world's first smartphones to sport an HD (720 x 1280 pixels) screen: a 4.65-inch Super AMOLED one with high contrast, nice colors, and sharp details (316 ppi). Alongside the stock Android experience, a dual-core 1.2 GHz TI OMAP 4460 CPU and 1 GB of RAM made the handset very snappy - one of the fastest at the time.