5 cool photo sharing apps that make sending pictures fun
1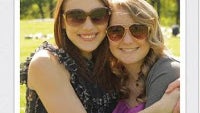 We often find ourselves needing to send, or at least show, photos to friends and relatives – either from a recent vacation, party, or just snaps of our pets – you know how it goes. Unfortunately, most of the time, it's a sluggish task – for sending photos to a friend, we have open up the gallery, mark the desired photos, then share them to the other party's phone (with a Bluetooth pairing process in the middle, if we're not using Wi-Fi Direct), and wait for the upload / download process to complete.
High-class first world problem right there, we get it, but still – there are picture-sending apps out there that make the process less of a chore and much more entertaining, or at least – freeflowing. We picked out 5 of them that we find useful for various case scenarios – check them out below, and let us know which picture sending app you found interesting!
Microsoft Xim
Microsoft's offering is a cool little way of showing your photos, without having to pass your handset around the table. What it does is, it allows you to view a slideshow of pre-selected snaps on your mobile device, and have your friends see the exact same pictures as you are looking at them.
The first step for a Xim sharing session is to choose which pictures you wish to showcase – either do it from the phone's gallery and press the "share via... Xim" option, or just pick them out from within the app. Secondly, select the contacts you are going to show the pictures to – if they have Xim, they will receive a notification via the app, if they don't – they will receive a text message with a link to a web-based version of your slideshow – quite cool.
Anyone in the Xim session can swipe around to check previous / next pictures, which results in the image changing for everybody. There's also limited text functionality, where anyone can place a temporary annotation on a picture. A recommended picture sending app!
FotoSwipe
Picture-sending app FotoSwipe makes sending photos look cool – to share a photo in this app, you tap and hold on it, then drag it "out" of your screen and drag it "in" the receiving device's screen. It works cross-platform and uses Internet transfer to do its work, though, the way it is visually represented makes it feel as if the phones establish some kind of connection between themselves – you can use it to awe your friends, besides sending them your dog photos.
PocketShare
PocketShare is a sort of a "set it and forget it" picture sending app – at the start of your social event (party, trip, concert, et cetera), you create a "pocket" with friends who are present. From then on, all your phones will automatically save and share any images taken with the pocket. The app is well integrated with Facebook, allowing you to add friends to your pocket, or share pockets on the social network. Definitely try this picture sending app.
Shutterfly

Shutterfly is your run-of-the-mill picture sending app with a twist – the app allows you to order hard prints of your favorite pictures! And, aside from the traditional paper print photos, it will actually let you order your favorite shots plastered on mugs, smartphone cases, dog tags, cards, and other neat little gifts – great!



Path
Posting photos and messages that you only want to be seen by the closest of close friends is getting a bit tedious, isn't it? In the end, we most often than not choose to not share the snaps at all. Well, Path developers seem to agree, as they created a service, which allows you to only add up to 50 people as friends.
Path is a picture sending app that has "personal social networking", as its creators call it, which is not limited to photo sharing only – it lets you do pretty much all that the "bigger" social apps lets you do. But the fact that the developers decided to bypass the "more is more, need more!" mentality and created a network that basically forces you to only add the people you actually communicate, rather just know by face from some random get-together, makes it earn a mention in this article.