5 Call of Duty-like games for Android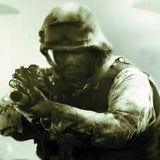 There may not be a real Call of Duty game for mobile devices, but that doesn't mean there aren't some pretty good alternatives. In this post, we'll bring some of the better ones to your attention.
All of the titles you'll see below share the following characteristics: they all let you control your character from first-person perspective, and they all try to immerse you in their own, unique atmosphere, although, in fact, they are simply throwing waves of enemies your way - enemies that are just begging to be taken down (or blasted to bits). If this sounds like your kind of thing, then what are you waiting for? Browse through the gallery below and enjoy these fun (and rather violent) CoD-like titles!