5 Android apps that use your smartphone to help scientific projects
2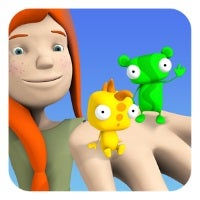 Did you know you can dedicate your smartphone's idle time to noble scientific causes in aid of humanity? Using a technology called "Hive Computing," or "Cluster Computing," there are Android apps that let you contribute your device'sprocessing power to help researchers of various academic disciplines. Basically, when you aren't using your phone or tablet (say you've left it to charge), it's able to network with other devices running the same apps to form something of a multinational supercomputer whose computing power is to be harnessed by scientists so they can propel the human race forward.
If you think this isn't much of a help, consider that scientific institutions are largely underfunded and every little bit helps. The five apps in the slideshow below use your Android device's hardware to contribute to research in the fields of medicine, physics, chemistry, astronomy, geology, and others. Your device crunches numbers for humanity while you go spend your leisure time away from the distractions of your device. Sounds great, no?
Before you plunge into the slideshow, do mind that these apps can add wear and tear to your device's internals, as your processor and battery will be in use during times that used to be reserved for a break. Still, it's a negligible effect at worst, and the real-world impacts you'll potentially make will far outweigh the negatives!