4K tablets, here we come! JDI unveils the first 10.1" 4K display, with record 438ppi pixel density
21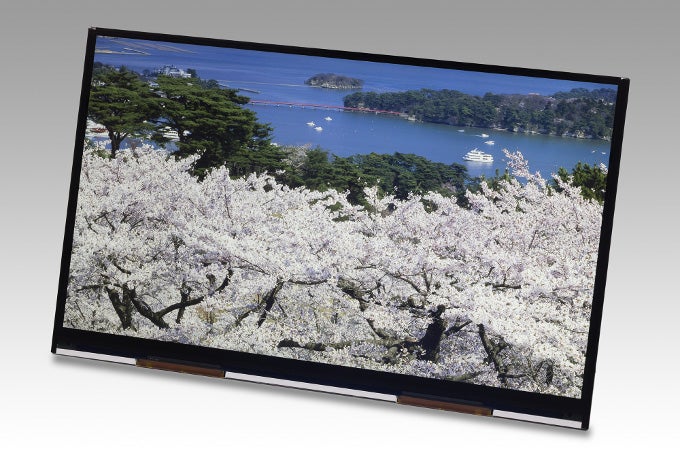 We've had 4K TVs for a while now, and Toshiba recently announced a 15.6" 4K laptop, but what about tablets? Granted,
Panasonic has one
, but it's a 20" Toughpad monstrosity, which can hardly be called a mobile device.
Here comes
Japan Display
(JDI), which just announced the first 10.1" tablet display panel with the whopping 3840 x 2160 pixels of 4K resolution. This elevates the LCD panel to 438ppi pixel density, which would be a record on a tablet, when this screen lands in one. For comparison, the current king of tablet pixel density, Samsung's
Galaxy Tab PRO 8.4
, ekes out 359ppi from its 2560 x 1600 pixels display. What's even more impressive is the fact that JDI used a regular RGB pixel matrix, with no
PenTile
or "
Diamond pixels
" shenanigans, in order to achieve that resolution.
Thanks to employing the frugal LTPS technology, JDI managed to frame the power consumption of its 4K tablet panel in the envelope of displays with the Tab PRO 8.4's resolution, which should bode well for the overall battery life. Moreover, the screen flaunts 1100:1 contrast ratio, a 160-degree viewing angle, and a peak brightness of 400 nits, which are very good characteristics for an IPS-LCD tablet display. Japan Display doesn't say which manufacturers have expressed interest in getting the new 10.1" 4K panel, but we are sure many will be lining up, so tablets might soon close the pixel density gap with those 1080p smartphone flagships, too.