Hitachi, Sony, & Toshiba form joint venture to produce mobile displays
6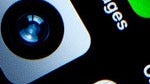 Japanese electronics heavyweights Hitachi, Sony, and Toshiba announced they will be forming Japan Display, a joint venture aimed at producing the small and medium-sized displays found in mobile devices and computers. The three companies will join with the Innovation Network Corporation of Japan, a government-backed entity. The remaining 30% stake will be split evenly among the three firms.
The goal of the joint venture is consolidate the various production lines, allowing them to take advantage of greater economies of scale as they invest in the next generation of mobile device displays. Japanese manufacturers havefaced stiff competition from Korean manufacturers LG and Samsung, as well as Taiwan firms AU Optronics and Chi Mei. Sony recently
sold its stake
in a joint LCD production venture with Samsung that also produced mobile displays.
In addition to their monetary investments, Panasonic will be supplying a facility to give the new venture a production base. Pending approval by the Japanese government, it is hoped that Japan Display will begin production in 2012.
One technology expected to be in production are Low Temperature Polycrystaline Silicon LCDs (LTPSLCDs). These displays would be faster, have higher pixel density, and consumer less energy than current LCD displays. Rumors have pegged Apple as being interested in LTPS LCDs, and with Apple's current legal disputes with Samsung they may be looking for other potential partners.
source:
electronista