Apple Pencil on iPhones? Nah (poll results)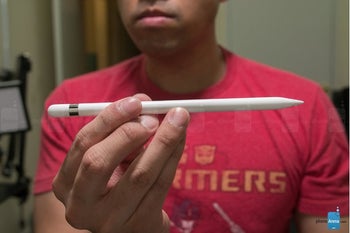 We asked you last week if you would care about
Apple Pencil
support on iPhones, given the abundance of rumors that point in that direction lately. After all, Apple may have thought of other applications for a phone stylus, but given how far ahead Samsung is in that regard, we'd be surprised if it seriously considers
sophisticated stylus abilities
for its upcoming handsets.
Still, 37% of our 1189 respondents are willing to give Apple the benefit of the doubt, and see what it does with the eventual Pencil on iPhone conundrum. Another 23% are convinced Apple will make something useful out of an iPhone stylus from the get-go, while a full 50% don't care for the eventual arrival of Apple's Pencil on the smallish iPhone screen.
Apple's new 2018 crop, or at least the largest unit in it, may include
support for the Apple Pencil stylus
that can now predominantly be found chillaxing on top of an
iPad Pro
. Granted, the largest
iPhone XS Plus
is expected to sport a
giant 6.46" display
, which would make it the iPhone with the largest screen ever.
If it will be about the size of the stylus-laden
Note 9
, there might be some sense to include a stylus support for those who want it. Still, if the Note line taught us anything it's that its S-Pen usage is quite the niche undertaking, and not even Note users whip the integrated S-Pen out
on a regular basis
, let alone if it were some separate thingy. It remains to be seen how the new
connected S-Pen
fares on the Note 9, but we'd wager to guess it will see only slightly more usage than the one on the
Note 8
on average.