Apple to steal Galaxy Note 9's thunder with Apple Pencil support for 2018 iPhones
99+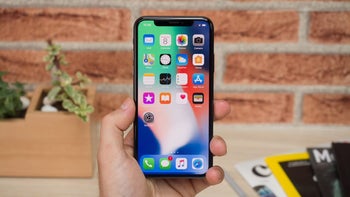 Samsung is the only company who's managed to successfully integrate a stylus into a modern smartphone. First launched in 2011, the S Pen has since become a staple of the Samsung Galaxy Note series. In fact, it is what makes a Note phone
a Note
. So, naturally, Apple may now be on track to steal some of Samsung's thunder with Apple Pencil support for future iPhone models.
A new report by
TrendForce
claims that 2018 OLED iPhone models will boast support for the stylus pen. It's debatable how usable it would be on the 5.8" model, but it could be nice to have on the 6.5" version.
There have been reports about such functionality coming to iPhones dating back to as early as 2016, so there may be merit in the new report, but it should still be taken with a grain of salt. Our main problem with this piece of information is that it makes no mention of a new and redesigned Apple Pencil, and instead claims that the existing version will be compatible with 2018 OLED iPhone models.
The problem with that? Well, the Apple Pencil is quite big. It's like a normal pen, which is perfectly fine when working on an iPad, but carrying it around in your pocket to use on an iPhone seems cumbersome and redundant. Samsung has that nailed down with the S Pen that slides into the device itself, but we're seriously doubting that Apple will do anything of the sort with this year's iPhone lineup.
On a different note,
TrendForce's
latest report also suggests that 2018 iPhones will come in three storage tiers – 64GB, 256GB, and 512GB. As per the report, the more affordable, LCD iPhone model may be available in 64GB and 256GB, while the 512GB tier may be reserved for the more premium, OLED models. The more expensive iPhones are also expected to sport 4GB of RAM, while the LCD model will have 3GB.
According to
TrendForce
, the LCD iPhone could start from $699, though the report gives an estimated range of $699-749. The OLED models, on the other hand, are expected to start from the $899-949 range.