2014 Samsung phones to be made out of aluminum, Galaxy S5 might be the first
99+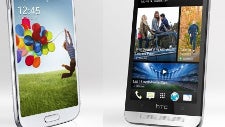 All Samsung Android phones currently look alike. Plastic, sharing a same rounded-edge square form, with buttons all located identically - all, from the very bottom with the
Samsung Galaxy Pocket Neo
to the highest heights with the
Samsung Galaxy S4
. This might change altogether next year when Samsung is rumored to kick off a new design language for its handsets, according to Korean publication ET News. Samsung 2014 phones may use magnesium, aluminum and metal in their body, instead of the now traditional polycarbonate.
The most likely candidate to kick off that redesign? The Samsung Galaxy S5, of course. The redesign is expected to first land on premium models, and slowly trickle down the line to more affordable lines.
Samsung is allegedly working on the new designs and materials at its factory in Gumi, South Korea, and some of the work might be carried out in Vietnam. All this is based on whispers about a big group of Samsung engineers dispatched to Vietnam.
Let's keep in mind that this is far from official and you should definitely take it with a grain of salt. It does sound logical however. HTC's 2013 flagship, the One, is made out of a unibody aluminum shell, and that was largely seen as a big advantage over the polycarbonate Galaxy S4. It only sounds logical for Samsung to address this shortcoming of its design, don't you think?
source:
ET News
(translated)