Samsung Galaxy Pocket Neo Review
12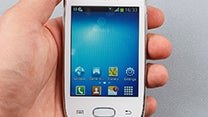 Introduction
The
Samsung Galaxy Pocket Neo
is as low as you can go with brand name Android smartphones. The super affordable, the ultra low end, call it as you wish, but can Android still look and work good on such a tiny and cheap phone?
The Galaxy Pocket Neo offers a small 3-inch display, Android 4.1 Jelly Bean with TouchWiz on top, and it comes in both a single and dual SIM versions (we have the single SIM one for review). Compact and plastic, it looks more like a kid's toy phone rather than a real gadget, but it is. It's also all about compromise, but is its price low enough to justify this? Let's explore.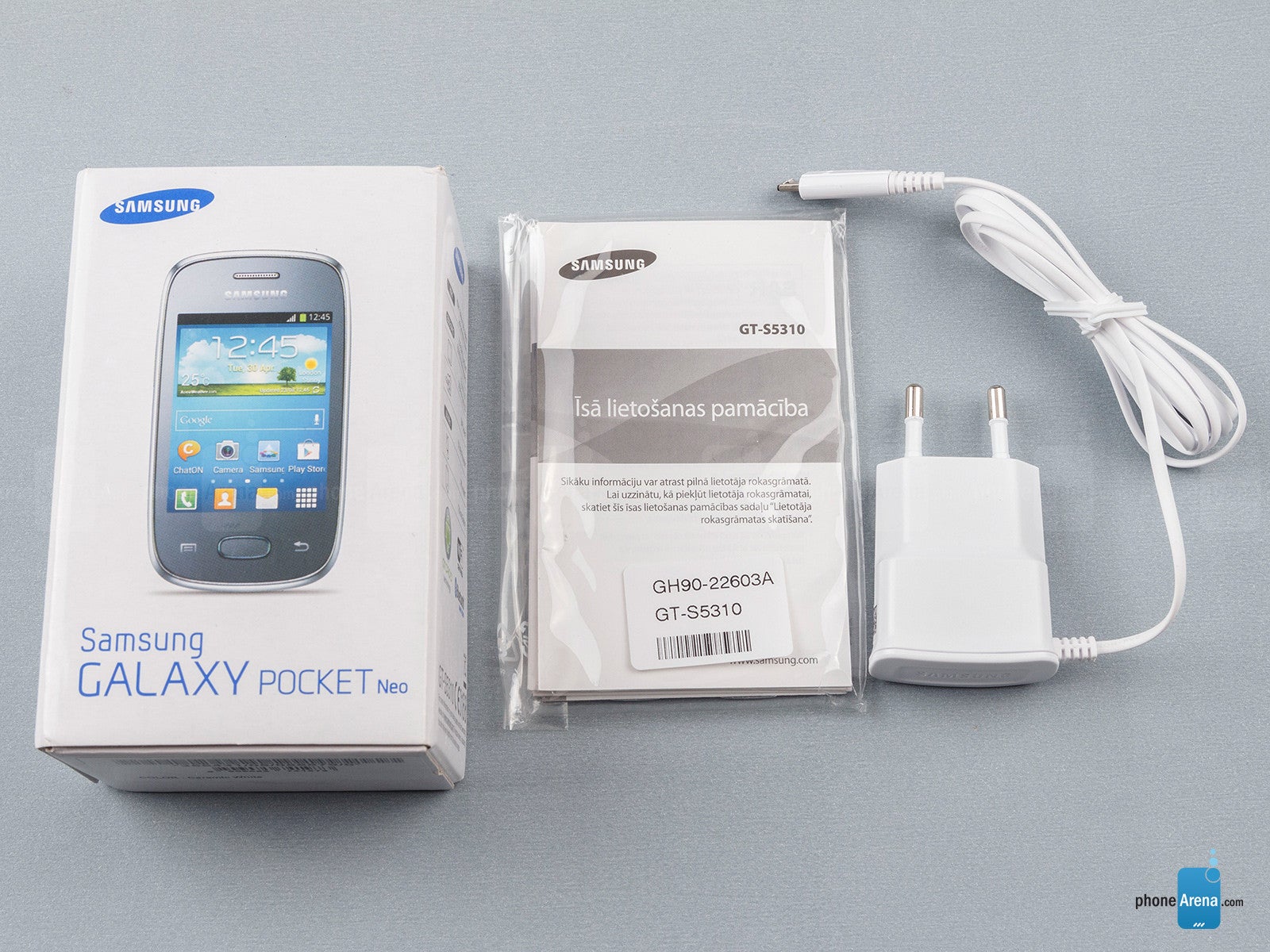 In the box:
Design
The Galaxy Pocket Neo (now, that's a mouthful) is the usual plastic-not-so-fantastic Samsung affair. And you guessed it right - it looks like any other Samsung Android phone in the past two years or so.
In terms of size, the handset is so small it practically fades in the hand (in larger hands it will feel too small), and as we already said its tiny dimensions and plastic build make it feel like a kid's toy phone. Nearly 12mm (0.46") thick, the Galaxy Pocket Neo is a chubby lil' thing compared to modern razor thin devices. The phone is very lightweight, though, at around 100 grams (3.5 oz).
There is a prominent large physical home key on the front, and on the right is a lock button and on the left a volume rocker. The buttons feel resistive to touch and a bit unresponsive. The home key started wiggling after a few presses. There's also a microUSB port to sync and charge the phone on the bottom, and a 3.5mm headset jack on top.
Display
The 3-inch LCD display does not impress in any way. The low resolution (240 x 320 pixels, or 133ppi) means you can see icons' jagged edges and the images look pixelized.
Color reproduction alone is accurate, but you'll have trouble seeing what's on the screen in the outdoors, where maximum brightness is of crucial importance. Another niggle is the lack of ambient light sensor. This means the screen won't automatically adjust its brightness depending on your settings, and that's annoying. Luckily, you can quickly manually change brightness with the slider built right in the notification shade. The display lacks oleophobic coating that would repel dirt and smudges, so you'd have to wipe the screen fairly often to keep it clean. Viewing angles are below average and you'd notice colors fade out as you tilt the device.
We ought to say a couple of words about the sheer size of this 3 inch display and how it relates to the overall usability of the device. Using Android on tiny devices like this becomes a real pain. Icons and buttons are shrinked to a size too small for the fingers of an average adult person, you'd often find yourselves mistapping and this makes even basic tasks a challenge. While we don't usually judge a device for its size, this is one of the extreme cases where a phone feels too small for convenient use, take this into account.
Recommended Stories