2011 will see Skype video calling for the Apple iPhone 4 and 3GS over both 3G and Wi-Fi
12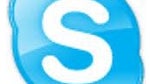 A "Help" document published on the Skype site-and since removed-gave away some solid hints about how to use a Skype to Apple iPhone app to make video calls to the Skype client running on other operating systems like Windows or Mac. Despite the documents removal, this sure looks like proof that Skype video calling will be available for the Apple iPhone 4 and 3GS in 2011.
Based on the document, you must be using an Apple iPhone 4 or 3GS, 3rd or 4th generation iPod touch, or an Apple iPad. The contact you are calling must have Skype for Windows 4.2 or higher, Skype for Mac OS X version 2.8 or higher, or Skype for the Apple iPhone 3.0 or above. While the quality of your call will depend on your network connection, you can use either 3G or Wi-Fi to make the video call. The fewer programs using up your bandwidth at the same time, the better the video quality will be.
The Apple iPhone 4, with both front and rear camera, can switch between both while the iPhone 3GS must use the rear camera for video. Want to zoom in on a shot? Double tap to get a closer shot and double tap again to move back. The picture will also rotate depending on whether you are shooting in portrait or landscape orientation. Tapping the screen during a call will bring up the controls from which you can turn off the camera or the microphone.
You will be able to receive a screen share from those using Skype for Windows or for Mac. But what is on your screen cannot be shared nor can you receive a screen share from another Apple iPhone user and you will receive audio only because Apple's touch screen device does not support group video calling.
One last thing to prepare for-because video calling is taxing on the phone's CPU, expect your Apple iPhone to get very warm when you are in the midst of a call.
source:
RedmondPie