17 apps for BlackBerry OS 7 are made free to US handset owners compliments of BlackBerry
7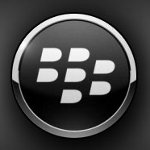 Although it's rather difficult to say how successful or disastrous
RIM's recent "Be Bold" campaign really is
, well, that's unless we hear the real news directly from the source, it looks like the Waterloo based company is heading yet another mini advertising stint of some kind in hopes of jump starting things.
Specifically, if you happen to live in the
US
and own any of RIM's
BlackBerry OS 7 devices
, then you might be interested to know that
17 apps
are being made available for
free
"
courtesy of BlackBerry
." From the sound of it all, this good-natured promotion is being used as a test case right now in the US – with the possibility of it going global if it proves successful obviously.
Rather than giving users some lame apps, RIM has picked out some very solid apps and games for this promotion. In fact, the listing includes Aces 3D Pool, Aces Traffic Pack, Asphalt 6 Adrenaline HD, BeWeather, Color ID, Cribbage, Easy Smiley Pack Pro, Endomondo Sports Tracker PRO, Fixmo Tools, iSpeech Caller ID Reader Pro, Mahjong Solitaire, Modern Combat 2 Black Pegasus HD, Next Dual Pack, PBA Bowling 2, Pinball Deluxe, Popup, Rubik's Cube, and Screen Muncher.
Not everyone will jump the gun and be attracted by them, but hey, at least you have some quality games named in the listing. Who knows if this will steer people into siding with a BlackBerry OS 7 for the long haul, but nonetheless, there's no arguing that it's a pretty nice gesture on RIM's part.
source:
BlackBerry App World
via
Berry Review