13 small but cool new iOS features, from faster scrolling to permanent hotspot
44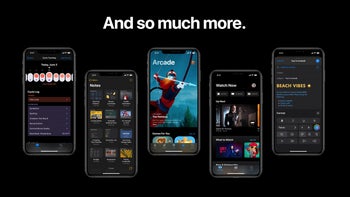 It took Apple nearly two and a half hours to go through all the new developments in its walled software garden during the
WWDC 2019 keynote
, and for a good reason. This is one of the biggest
new iOS releases
in recent memory, complete with both user-facing aesthetics like the
systemwide dark mode
, as well as under-the-hood improvements like 2x faster app loading and much improved app update speeds.
Most of the newly-announced major features were long overdue, like the stock swipe-type keyboard introduction, or the machine learning algorithms that tidy up the tons of imagery that usually resides in your Photos app but some little known new additions remained unmentioned yet they are worthy to shine a light one. We rounded up a few of those new iOS 13 features that remained somewhat hidden from the public eyes and ears during the WWDC presentation, yet they would spark joy of the level only Marie Kondo can to tidy iPhone and iPad users.
New volume controls

This may sound minor but has been a pet peeve of many a user from iOS time immemorial. The volume control indicators have been redesigned and moved away from the center to the top‑left corner (or the top center in the case of the mute switch), instead of right smack in the middle of the display. At long last, the indicators now don't hide a bunch of the current display content underneath until they disappear.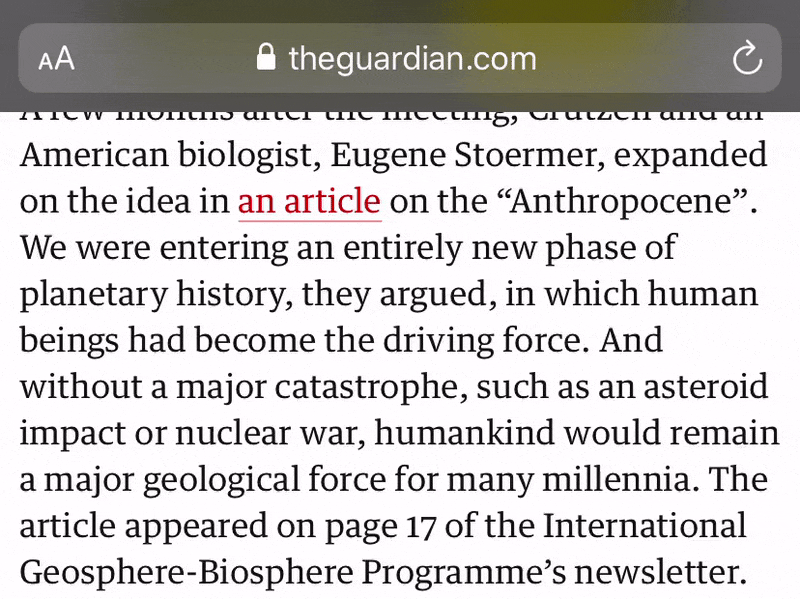 Scroll bar scrubbing
Apple claims this new iOS 13 feature will make you "
instantly navigate long documents, web pages, and conversations by dragging the scroll bar,
" and it indeed lets you grab the scroll mark at the right, and drag all the way to the end of an extremely long read in a jiffy, then return back up.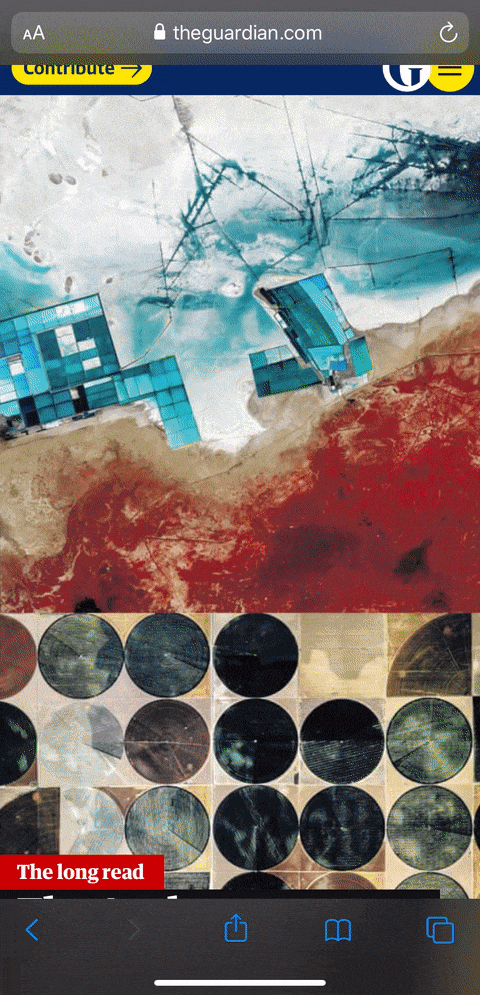 The scrolling intertia speeds in iOS have been something of a pet peeve for a while now, particularly for when you read long articles or have to scroll through YouTube vids/comments, and you want to quickly go to the end or back to somewhere in the beginning.
With iOS 13, however, Apple has found a neat little way to address the issue while keeping its regular smooth scrolling unchanged for the majority of users who don't need more inertia from their swipes.
Enhanced QR code scanning
This one is an improvement on an already existing feature - the QR code scanner that can have a dedicated toggle in the Control Center. Heretofore, said toggle simply led to the Camera app with no frame to suggest where to point, but now the new QR code toggle from Control Center sends you into a dedicated camera mode, complete with a frame for the code, a flashlight toggle if it's dark around for the camera to read it, and "enhanced privacy" in deciphering the code.
Persistent personal hotspot
Before iOS 13, Apple placed limits on the iPhone's hotspot connectivity, as it is rather taxing on its battery life. Now, however, its' up to the user, and iPads can connect to your iPhone's Personal Hotspot "
automatically when there's no internet connection available,
" instead of having to manually go to Settings each time. What's more, said iPad will stay connected even when it goes into sleep mode, in order to receive messages and notifications even when the screen is off.
Using a mouse with your iPad
Speaking of Apple tablets, the new iPadOS has... mouse support. Yep, it introduced as an AssistiveTouch helper in the iPad's accessibility options, mouse support includes both wired and wireless gear, as well as the Magic Trackpad thingy of Apple. Once connected, the "cursor" won't look like a typical arrow one, of course, but rather a circle imitating a finger touch.
You can connect your mouse by going to Settings > Accessibility > Touch > AssistiveTouch > Pointing Devices and add the Bluetooth gear the regular way, or connect the Magic Trackpad with a Lightning cable, as that's the only way it works for now. You can adjust the cursor's speed, or use the scrolling wheel, if any, to go through web pages. Neat.
Optimized battery charging
There is only one entry in the battery sction of the new iOS 13 features list, but is it something. Apple says that "
a new option helps slow the rate of battery aging by reducing the time your iPhone spends fully charged. iPhone learns from your daily charging routine so it can wait to finish charging past 80% until you need to use it
." In everyday living this translates into using machine learning to predict the time when you usually grab your phone from the charger and go, so that it can be pumped to 100% a little before that.
Charging your phone to 100% and staying they for a long time (like your typical overnight scenario) degrades the battery way more compared to quickly reaching the 80% mark, and then topping it off to 100% a bit before that time in the morning you usually unplug the phone, so that the battery doesn't stay fully charged for naught. Needless to say, you can turn optimized charging on and off in iOS 13.
No more app download limits on cellular connection
Apple has had app size download restrictions when using mobile data since the times said data was scarce and limited. Nowadays, however, nobody cares if the app they download is more than 150MB, or, more recently, more than 200MB in size, as they have big data caps to play with, if any. Thus, iOS 13 finally dispenses with that silly app download size restriction on cellular connections, letting you download as big of a game as you like on the go without any workarounds.
Playstation DualShock and Xbox gamepad support
In another "high time!" moment, Apple is extending support to Xbox One and Playstation DualShock 4 game controllers to iOS 13, tvOS and iPad OS, which will cover the ones that Apple's upcoming Arcade gaming service will include in its roster. Thus, come this fall, the controllers you already have and are used to play with, will be compatible with gaming on your Apple gear as well, at long last. Connect the world's two most popular game pads via Bluetooth and you will be able to run and crouch in Fortnite with your beloved analog sticks that Apple didn't support until now.
Nondestructive video edits
Not only can you use most all of the editing options for photos and videos interchangeably, but video edits are now what Apple calls "nondestructive," and you can take out a filter or another effect you have applied, or go back to the original length of the video if you don't like how a trim turned out.
Find iPhones or iPads that are offline
If a thief grabs your iPhone, takes out your SIM card and turns off Wi-fi, with iOS 13 you can have the phone's location reported to you by complete strangers, even if it's offline. How come? Well, Apple calls this crowd‑sourced location, and it is a very simple premise. Any Apple device nearby yours will be able to pick up its Bluetooth signal and report the phone's whereabouts directly to you. The more nearby iPhones detect yours, the more precise the space triangulation. "
It's completely anonymous and encrypted end‑to‑end
," chimes in Apple, in case you are worried about privacy.
AirPods sharing
Remember splitting
earbuds
on the plane so you can both watch the same movie on the only iPad you took with you? Well, it may be romantic but gross and mono, so you don't have to do it any more. Come iOS 13, that same movie or playlist can stream on two AirPod sets at once, so piece be upon the whole family.
Easy text zooming and desktop mode access in Safari
Instead of having to tap three times to zoom the text of a web page, now Safari comes with a zoom option first in the address bar, so you only tap once, and pick the desired zoom level which is now displayed as helpful percentage to boot. From that same menu you can also ask for the new desktop mode if the web site isn't displaying correctly in mobile view, toggle the Reader View option, or hide the toolbar altogether for larger reading canvas.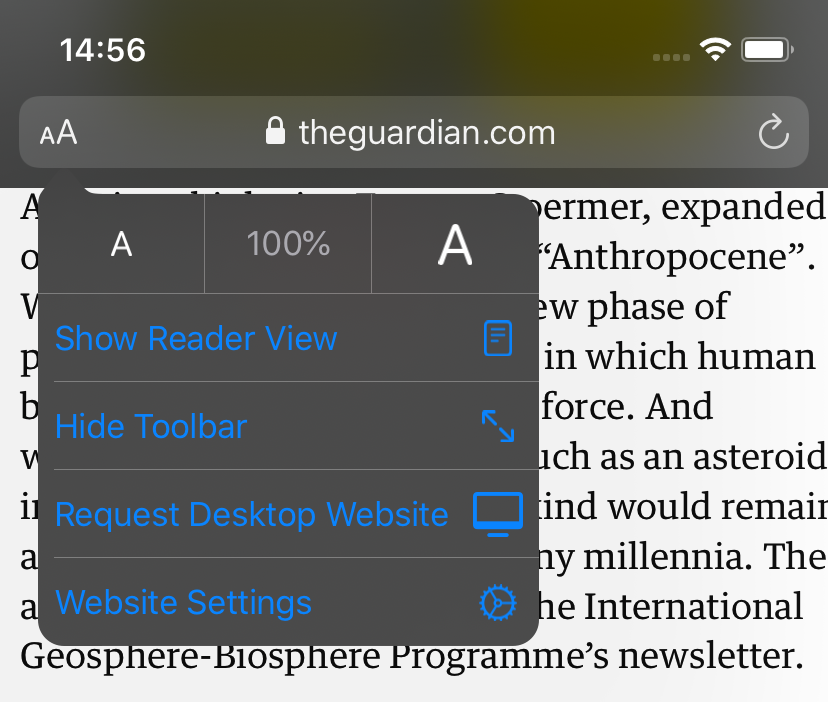 Rich text formatting options

Apple added a new menu for "desktop-class" formatting and more professional‑looking emails. You can change the font, its style, size, and colors directly from the new keyboard toolbar.




There are now also text alignment options, numbered and bulleted lists, indentation, and text strikethrough in addition to bolding and italics. It's part of the new action bar above the stock keyboard that also adds attachment options "

including the ability to scan, insert a photo or video, add attachments, and insert drawings

."