iOS 13 is official, here are all the new features
59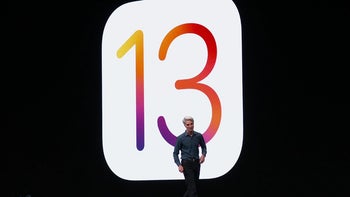 Apple today announced the next version of its iPhone and iPad operating system – iOS 13. This happened at the company's annual developer conference, WWDC.

iOS 13 is scheduled to be officially released this September, along with the launch of the iPhone 11 line.

The thirteenth version of iOS remains true to the tried and proven layout, so there are no substantial changes when it comes to the logic and structure of the interface. However, there is one new feature in iOS 13 that can give your iPhone or iPad a fresh new look, and that's the long-awaited dark mode.
Dark mode
Users have been asking for a dark theme in iOS, and Apple sure took its time delivering. This is normal, considering that iOS is the company's most important software, it probably wanted to get this new look just right.

Well, iOS 13 is introducing dark mode, and as is typical with Apple, the whole system comes redesigned and ready to take full advantage of the new look. The general iOS interface and all the built-in apps are going to support dark mode. Developers of third-party apps (those that you download from the App Store) will have to update their creations to support dark mode.
Performance upgrades

Performance enhancements in iOS 13
iOS 12 was an enormously successful update in terms of stability and performance, but iOS 13 is keeping the momentum going by implementing a few tweaks specific to application handling.
Apple promises app downloads with iOS 13 are going to be 50% smaller, while app updates will be even more compact, at 60% smaller. This should significantly speed up the process of downloading and updating apps.
Another great news is that app load times are going to be reduced by up to 2 times!
Among other performance enhancements, Apple mentions Face ID, which is promised to work 30% faster under iOS 13.
Upgraded Messages, Mail, Notes, and Reminders
Apple doens't release hefty upgrades for most of its core apps, but this year it's quite generous with the new features coming to some of the most essential iOS apps.
Users will be able to share their name and profile picture with other iMessage users, but of course, visibility of these details will be configurable (or you can choose to display your Memoji instead). What's more, the stock iOS keyboard is finally getting swipe/flow-like input, which Apple calls Quick Path. Apple is also significantly upgrading Memoji with a ton of new personalization options and Memoji stickers – auto-generated emojis based on your created Memojis! These stickers will be available for use not only in Messages, but in all other text applications as well, as they will be part of the emoji keyboard.

The trusty Mail application is getting support for rich text formatting, allowing for a more advanced way of expression, and that includes using custom fonts. We also gain the ability to mute certain threads, block specific senders, or use flags of varying colors.

Apple's Notes application looks deceptively simple, but has picked up a number of advanced (and must have) features over the years, such the ability to create different note directories, and iCloud back-up and synchronization. However, one of its limiting factors is found in the incredibly simplistic list view that is used to display a user's notes. If all you have is 5-10 notes on your iPhone, it works great, but finding one particular note out of 50-100 notes is a whole different story. Using search has been the only practical way of finding such notes.
This could all change with the new Notes app that Apple is going to bundle with iOS 13, where users will be able to take advantage of a brand new "gallery view". In this new layout, notes will be represented by small thumbnails arranged in a convenient grid view. The new Notes is also getting improved tools for collaboration and checklist creation.

The Reminders app has been redesigned from the ground up, with a new look and a ton of new options.
Among these new options is an intelligent automatic detection of time and place for a reminder alert. There are also new filtering options for better organization of the reminders, as well as the ability to tag friends or collaborators.

Apple Maps gets more detailed maps and Street View-like feature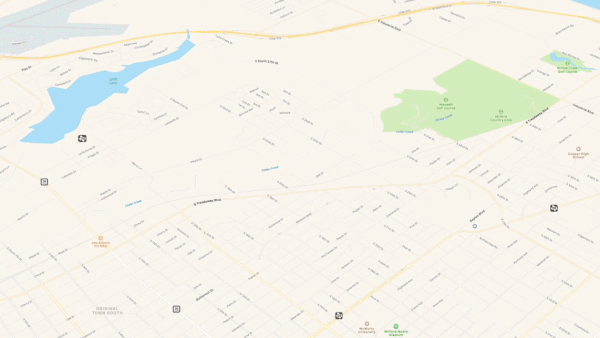 Apple is continuing to improve its Maps application, and the latest additions will be in the form of way more detailed maps and a brand new feature, similar to Google Maps' Street View.
The new and considerably more detailed Maps, which bring more precise addresses, better pedestrian data and road coverage should be available in select US cities right now. The company promises to have the entire United States covered by the end of 2019, and certain other countries (we don't know exactly which yet) in 2020.
Enabled by this new basemap upgrade is a brand new feature that allows for street-level 3D view. At first glance, Apple's implementation looks similar to Google Maps' Street View, but it appears that navigating in street level in Apple Maps is going to happen more fluidly, and with a bigger focus on points of interest viewing. The street-level camera will be able to stop and 'look at' specific addresses and points of view, which looks quite convenient.
Photos

Powerful new editing options for photos and video
Another major upgrade! This time, it's coming to the Photos app, which is scoring a brand new main tab, where users will be able to view their images by All Photos, Days, Months and Years. Some of these view options work in very interesting ways, such as Years, for example, which show different main thumbnails for each year, depending on the user's context. For example, if you view your photos by Year on June 17, and that also happens to be the birthday of your daughter, the Photos app will surface photos of your daughters birthday, for each year, allowing you to easily find and enjoy those thematic pictures taken on that occasion throughout the years.
The new Photos app also introduced some welcome new editing options, such as as white balance, sharpening, and noise reduction. What's more, all these editing options are also coming to video!

Release date and device support
An early iOS 13 version is available to developers today, so that they can start optimizing and updating their apps to support all the new iOS 13 features. In July, Apple is going to release a public beta version, where regular users will be able to get a taste of the new software with relative ease. Finally, the official iOS 13 release is going to happen in the fall (usually September), along with the new iPhone 11 line.
With iOS 13, Apple is ending support for the venerable iPhone 5S and iPhone 6, meaning that only users rocking the iPhone 6S and later are going to get iOS 13. That's actually pretty great, considering that the iPhone 6S was released all the way back in 2015.

As for supported iPads, the newly renamed iPadOS will be coming to the iPad Air 2 and later, all iPad Pro models, the iPad mini 4 and later, as well as iPad 5th gen and later. For all the special new features tailored for the iPad,
read our dedicated article on iPadOS
.