Next Samsung Exynos tipped to be a 4GHz beast, yet more frugal than Snapdragon 830
51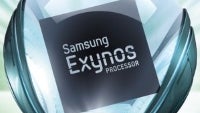 Samsung is apparently testing the next generation of its Exynos mobile chipset line, presumably the Exynos 8895, and it is shaping up to be a big leap ahead in mobile computing. While the
Exynos 7420 in the Note 5
, and the
8890 in the Note 7
, are both built on the 14nm nodes, with 8895 Samsung will reportedly enter a whole new era of
10nm chippery
.
The result should be a sharp increase in performance, but, more importantly - a drastic drop in overall power consumption. How sharp of a boost in speed? Well, the source tips that Samsung is probing the test batches of Exynos 8890 at the whopping 4 GHz for the powerful custom cores, and no less than 2.7 GHz for the eventual Cortex-A53 ones in a big,LITTLE architecture. This is about a 30% increase from the 8890, which was being tested at 3 GHz maximums. Of course, these are the peak clock speeds, which will likely be capped a lot lower for a retail handset, but they still show the potential of the 10nm production process to deliver huge power jumps without blowing up the roof.
We mention the potential for overheating, as, at the kind of mobile processor clock frequencies we are at now, Qualcomm has trouble producing its flagship Snapdragon chips in a way that is sustainable in terms of power and thermal efficiency. Adding to this observation is the source's tip that, at 4 GHz, the Exynos 8895 achieves the power consumption of the upcoming
Snapdragon 830
at 3.6 GHz, which bodes well for the
Galaxy S8
, Note 8, or whatever phones Samsung decides to equip with its 10nm chippery.