10 smartphones and accessories made of pure gold
11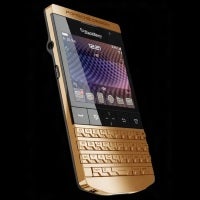 When it comes to smartphone material quality, the lines are cut pretty clear - plastic is considered cheap and unfavorable, while aluminum is premium and expensive. There isn't anything beside that... with the exception of pure 24-carat gold, platinum, and silver, that is. These materials only make it into a very limited quantity of phones, because it goes without saying that they are incredibly expensive.
That's why we don't see some hot-shot startup like OnePlus stand up and make golden phones affordable for every Tom, Dick, and Harry anytime soon. That's never how it was supposed to be.
Here, we've rounded up some of the best, and most lavishly expensive all-gold smartphones and accessories produced. Take a peek at them, then go read a "get rich in a day" book. Not that it will help you get one of these tomorrow, but who knows what can happen in the long run.