10% of the world now accesses the Internet on mobile devices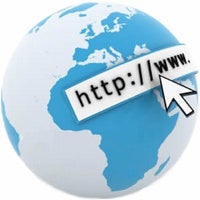 It all seems to have started with the smartphone revolution - people suddenly got an opportunity to access the world wide web from a device fitting in their pocket and they're loving it. In fact, the least developed countries where cable Internet is not that easy to get, people are overwhelmingly dependant on their mobile devices to go online. Since 2010, the percentage of people accessing the web has doubled and now 10% of all people accessing the web do it on a mobile device.
The continent that can brag with
most mobile Internet users
? No surprise here, folks, it's Asia. The continent accounted for 17.84% of all Internet usage, a 192% rise in the last 18 months.
What's interesting is that Africa where non-smartphones dominate the scene, grabbed the second place with 14.85%. This is truly a testament to how important being connected is, so that even people with relatively underpowered devices were massively accessing the web.
North America scored third, and you can check out the other continents usage at the map below. Interestingly, while usage in Europe almost tripled, it's still relatively low. Finally, here's an interesting piece of statistics showing
mobile traffic as part of the overall web traffic
:
48.87% – India
47.09% – Zambia
44.95% – Sudan
42.36% – Uzbekistan
40.65% – Nigeria
37.95% – Zimbabwe
35.46% – Laos
34.66% – Brunei
31.79% – Ethiopia
29.2% – Kenya
Anyone surprised?