10 of the best octa-core smartphones available now
52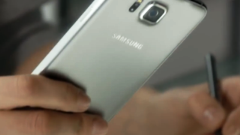 As of last year
, we have smartphones that pack processors with more cores than lots of high-end PCs or laptops. Sure enough, more cores don't necessarily bring more speed. There are plenty of factors that influence how smooth a smartphone works - including the technology used by its chipset (regardless of the number of cores it has),
the amount of RAM
, and how well the UI is optimized. Nevertheless, it's fascinating to look at how fast things are evolving in the mobile world. If you wanted to buy a multi-core smartphone in 2010, you had 0 (zero) options to choose from. Now, less than fours years later, there are quite a lot of different models that feature octa-core processors (all running Android), and we'll present some of the best among them below.
Besides the handsets included in our list, there are many other octa-core smartphones available in Asia (mostly in China and India), all using MediaTek chipsets. But they're made by companies that aren't well-known internationally, so they're not of interest to us.
In chronological order:
While the US variants of the
Galaxy S4
have quad-core Snapdragon processors, the European and Korean models feature Samsung's Exynos 5 Octa 5410 CPU. Yes, the S4 is an ex-flagship handset that's more than one year old, but it can still be a great option for anyone who doesn't mind that newer and more powerful flagships are now making headlines.
Meizu MX3
Like the Galaxy S4, the
Meizu MX3
is a 2013 flagship smartphone - though it's newer than Samsung's handset, as it was released in October last year. Interestingly, the MX3 also comes with an Exynos 5 Octa 5410 processor, being one of the few non-Samsung devices that use an Exynos chipset. Meizu is selling the MX3 unlocked for prices starting at $399, and it can ship it internationally.
Samsung Galaxy Note 3
The
Note 3
is another Samsung handset that comes in Snapdragon and Exynos 5 Octa flavors. If you want an octa-core Galaxy Note 3 you need to know that this doesn't have LTE connectivity (though it offers HSPA+). Of course, apart from the different processors, the two versions are identical, offering features that include a 5.7-inch 1080p display, Samsung's well-known S Pen stylus, 13 MP rear camera, and 3 GB of RAM.
Alcatel OneTouch Idol X+
The
OneTouch Idol X+
is among he first widely-available smartphones to come with MediaTek's MT6592 octa-core processor. Obviously, being a low-cost processor, the MT6592 can't stand next to, say, Qualcomm's high-end CPUs, but it makes a fairly good pair with the Alcatel OneTouch Idol X+. The handset costs less than $400, and offers a nice set of features - like a 5-inch display with 1080 x 1920 pixels, 2 GB of RAM, and a 13 MP rear camera.
Xiaomi Redmi Note
Xiaomi's largest smartphone to date - the
Redmi Note
- is also one of the cheapest octa-core handsets on the market today. The Redmi Note is powered by the same MediaTek MT6592 processor, further featuring a 5.5-inch display with 720 x 1280 pixels, 1 GB of RAM, and 8 GB of expandable internal memory. Xiaomi is selling the Redmi Note for prices starting at about $130 - though you have to be in China to buy the handset at its lowest price.
Gionee Elife S5.5
Gionee announced the
Elife S5.5
in February this year, presenting it as the world's slimmest smartphone. We couldn't argue with that, because the handset's only 5.55mm-thin. A super slim profile isn't the only highlight feature of the Elife S5.5, as the device comes with a 5-inch 1080p Super AMOLED display, 5 MP front-facing camera, 13 MP rear camera, 2 GB of RAM, and an octa-core MediaTek MT6592 CPU.
Samsung Galaxy S5
Most
Galaxy S5
versions are equipped with a 2.5GHz Qualcomm Snapdragon 801 processor, and only one model features a Samsung Exynos 5 Octa 5422 CPU: the SM-G900H. Available in some Asian markets (including India), the Exynos-powered S5 does not have LTE. Other than that, it's identical to the Snapdragon model, thus offering a water-resistant body, a 5.1-inch 1080p display, 16 MP rear camera, heart rate sensor, 2 GB of RAM, and a 2800 mAh battery.
HTC Desire 616
The
Desire 616
is HTC's first (and only - for now) octa-core smartphone. Since it's an affordable device, costing less than $300 unlocked, the Desire 616 uses the same very popular MediaTek MT6592 octa-core processor that's found inside several other handsets on this list. The rest of its features are decent, including BoomSound speakers, a 5-inch 720p display, 1 GB of RAM, expandable internal memory, and an 8 MP rear camera.
Huawei Honor 6
Announced in June as Huawei's newest flagship smartphone, the
Honor 6
is powered by an octa-core HiSilicon Kirin 920 processor made by Huawei itself. The handset has an all-aluminum frame, it's 7.5mm-thin, and sports a 5-inch display with 1080 x 1920 pixels. Other features include a 5 MP front-facing camera, 13 MP rear camera, 3 GB of RAM, 16 GB of internal memory, and a 3000 mAh battery. Prices for the Honor 6 start at around $350.
Samsung Galaxy Alpha
The
Galaxy Alpha
isn't literally available
now
, but you'll be able to buy it very soon: starting early September. The Alpha is Samsung's first handset to use the new
octa-core Exynos 5 5430 processor
, and it's also one of the company's few smartphones to be partially made out of metal. With its 6.7mm-thin profile, the Galaxy Alpha has a distinct look, and many are seeing it as a direct competitor to Apple's upcoming iPhone 6. The new Galaxy features a 4.7-inch Super AMOLED display with 720 x 1280 pixels, 12 MP rear camera, 2.1 MP front-facing camera, 2 GB of RAM, 32 GB of non-expandable internal memory, and a 1860 mAh battery.