10 essential Android utility apps that should be on your phone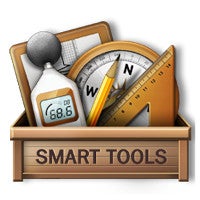 Let's face facts: most people use their smartphones to text, to take occasional selfies, and to fool around with Farmville-like casual games. But every now and then, there's real work to be done, and this is an area that smartphone apps are particularly crafty in. And as technology continues to develop, so will smartphone's applications.
Simple or complex-- it doesn't matter -- there's likely an app for that. Problem is, we usually need to run into a particular problem before we realize the need for a certain app, and even then there are no guarantees we'll remember to download it while connected to the house Wi-Fi. That's precisely why some of us keep an ever-growing arsenal of utility apps that are necessarily part of each and every future phone we get. And you? You probably cross off at least a few categories found in the slideshow gallery below, but it's probably a safe guess that you're missing at least a few. Take a look.