10 curious cell phone facts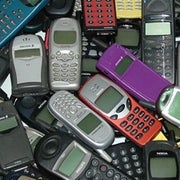 Do you know why text messages are limited to 160 characters? Do you know who was first to send a picture using a cell phone? Which is the world's best-selling phone? How about the toughest phone in the world? Or people in which country send the most text messages?
Here we have provided the answers to these questions, along with other interesting facts about cell phones. In case we've sparked your curiosity, just flick through the slideshow below. Also, if you can think of a fun fact about cell phones, feel free to share it with us down in the comments.