10 awesome board games for iPhone and iPad
9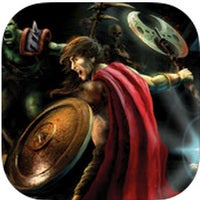 Believe it or not, board games have been around for thousands of years, and they're not likely to disappear anytime soon. In fact, they've been conquering new territories and now exist not only in their typical plastic and paper form. Due to the advent of smartphones and tablets, many popular board games have been treated to quality digital adaptations for instant fun on the go with opponents from around the world. Many of these are now available on iPads and iPhones.
So if you're in the mood for having a board game evening with your buddies, or if you're just feeling like giving your gray matter some good exercise, check out these modern board games for iOS. Many of the titles that we've chosen let you play online against real human opponents, and you'll also be able to play offline by passing along a single device. Note that the games below aren't free. They aren't even cheap, but hey, keep in mind that they cost a fraction of what the actual board game costs.
Which one is your favorite board game ever? Let us know down in the comments!