10 Mighty annoying Samsung Galaxy S6 and S6 edge "features"
70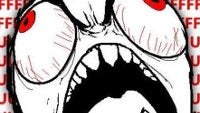 This will probably sound all too familiar: You buy a brand new phone, spend weeks fondling it lovingly, and only after that do you start picking up on some annoying "features" that are a thorn in your eye. Typically, these range from software imperfections down to hardware limitations that, for this or that reason, meant that your phone's power key had to be located at the top, outside of a thumb's reach. And this is just one example.
As you can imagine, the higher-end the device, the lower the chance of such annoyances. But that doesn't meant that flagship phones are, somehow, immune to errors of judgment or poor coding on the engineer team's part. With the Galaxy S6 and S6 edge, we stumbled upon on a few almost as soon as we had the opportunity to hold them in our hands back in March, at MWC 2015. Some additional ones popped up as we went through our reviewing process, and more may very well arise as we get cracking on our
Living with the Galaxy S6
column. For now, however, here are 10 mighty annoying "features" of the Galaxy S6 and S6 edge.