LG Wing release date, price, features, and news
We may earn a commission if you make a purchase from the links on this page.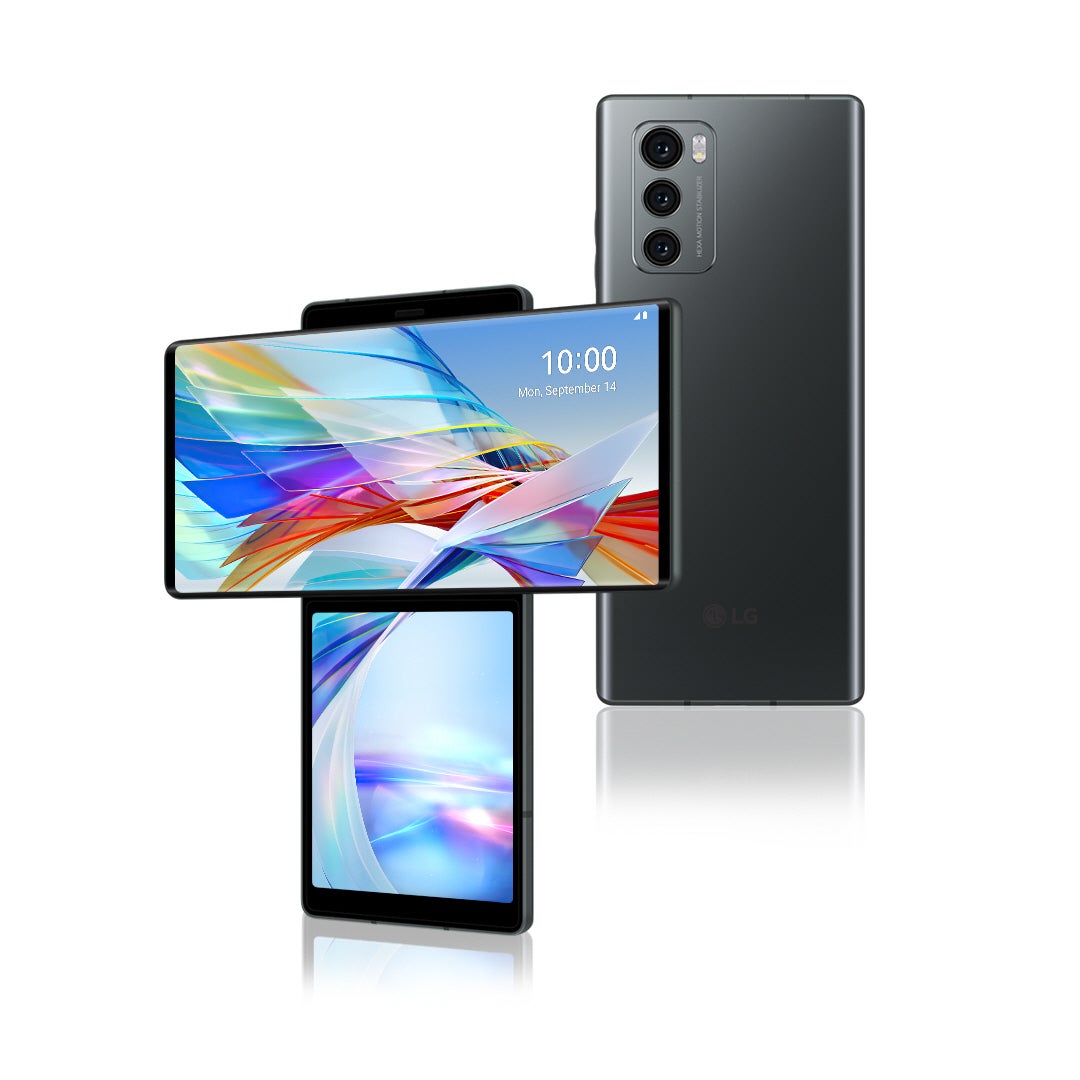 LG
hasn't been a stranger to the foldable phone trend that's freely sweeping through the mobile industry, but unlike
Samsung
and
Huawei
, LG has been doing things a bit more conservatively.
This is a lazier approach at the whole folding business, but it achieves two goals: keeps the cost down and keeps the overall setup dead-simple. Now, the dual-screen
LG G8X
is nearly a year old and in dire need of a successor, which makes the first device from the company's Explorer Project - the
LG Wing
- a perfect candidate.
Тhis phone, like its sort of predecessor, the
LG VX9400
, once again shows that LG is keen on thinking outside the box and coming up with an ingenious idea. As you can see in promo video of the device, however, the Wing raises a rather valid question:
"What is LG thinking"?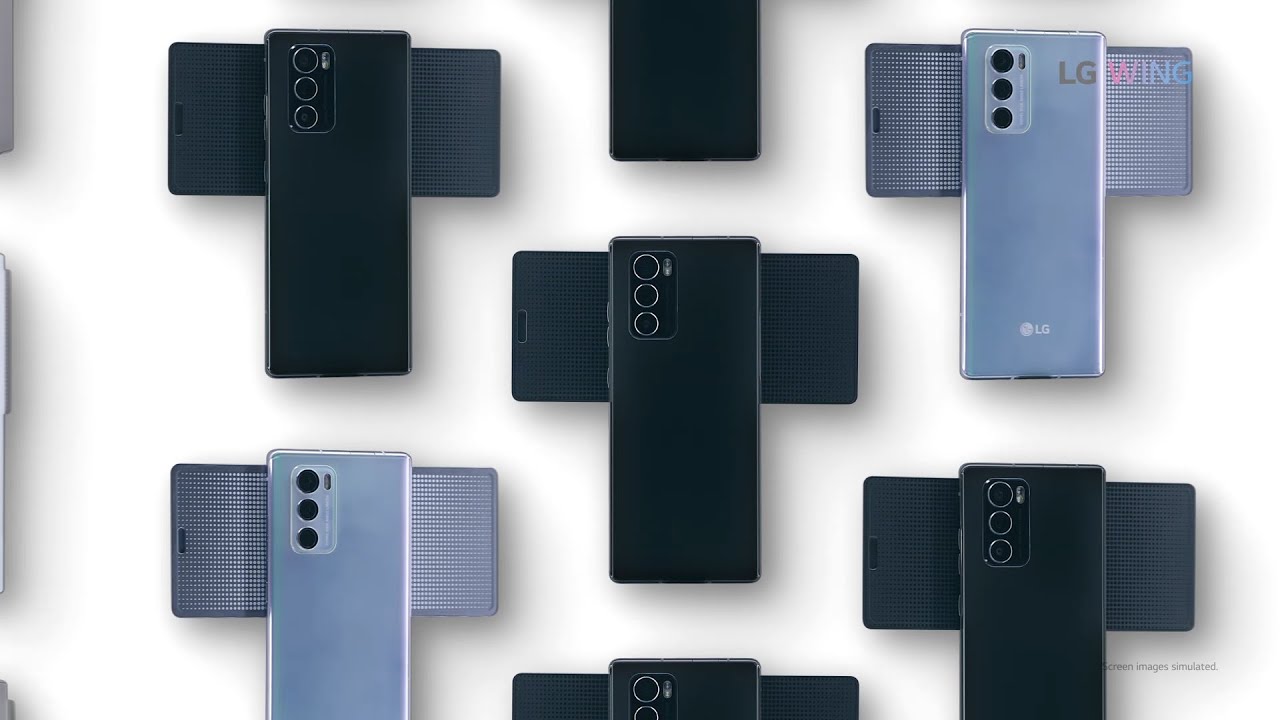 LG Wing 5G release date
LG Wing is now available on Verizon, AT&T and T-Mobile (release date: 15 October 2020)

The LG Wing will be rolling out in various markets by year's end, and, thankfully, the US is one of those. After all, the second-largest South-Korean phone maker would try to capitalize on the wings (pun intended) of the foldable and dual-screen phone craze, nestling the Wing somewhere along the
Galaxy Z Fold 2
and
Microsoft Surface Duo
.
LG Wing 5G price
The LG Wing starts at $999.99 at Verizon and T-Mobile, and is slightly more expensive at AT&T, starting at $1,049.99. However, all carriers have some hefty discounts on the LG Wing, if you happen to have a trade-in device or if you're an existing or new customer.



One grand is an adequate price tag for a modern high-end phone, but sounds low for a handset whose screen swivels, so maybe that's why LG made some compromises to hit that tag in the form of an upper midrange Snapdragon 765 processor, 1080p display, and the lack of a zoom camera.
LG Wing 5G specs
What are the key hardware specifications of the LG Wing? Naturally, you would expect the Wing to be a flagship phone given its novel design, but that's not entirely the case, as it misses on such high-end staples like a QHD+ display resolution, high refresh rate, or Snapdragon 865 processor. Something had to give to reach that tag, though, so here are all the official LG Wing specs:
Chipset: Qualcomm Snapdragon 765G 5G Mobile Platform integrated with Snapdragon X52 5G Modem-RF System
Main Screen: 6.8-inch 20.5:9 FHD+ P-OLED FullVision (2,460 x 1,080 / 395ppi)
Second Screen: 3.9-inch 1.15:1 G-OLED (1,240 x 1,080 / 419ppi)
Memory: 8GB RAM / 128 or 256GB ROM / microSD (up to 2TB)
Cameras: Ultra High Resolution (64MP OIS Wide (F1.8 / 78°/ 0.8µm) / 13MP Ultra Wide (F1.9 / 117° / 1.0µm) / 12MP Ultra Wide Big Pixel (F2.2 / 120° / 1.4µm)
Selfie camera: 32MP Wide (F1.9 / 79.6° / 0.8µm)
Battery: 4,000mAh
Operating System: Android 10.0 (Q OS)
Size: 169.5 x 74.5 x 10.9 mm
Weight: 260g
Network: 3G / 4G LTE-A / 5G
Connectivity: Wi-Fi 802.11 a, b, g, n, ac / Bluetooth 5.1 / NFC / USB Type-C (USB 3.1 Gen 1 Compatible)
Colors: Aurora Gray / Illusion Sky
Others: Gimbal Motion Camera / Front Pop Up Camera / Hexa Motion Stabilizer
LG Wing 5G design
As you can see, nothing groundbreaking in terms of specs, but still very solid hardware that is housed in that pretty impressive swiveling design of the LG Wing. The intriguing aspect of the LG Wing is not the fact that it has two screens, but how you access these.
Unlike the LG G8X, which unfolds like a book when you put on the second-screen case, the Wing rotates 90 degrees to reveal its secondary screen in a distinct T-shape. Thus, it's probably not correct to call it a dual-screen device as one of the screens is much smaller and somewhat limited in terms of function.
The main use of the secondary display is to offload certain key features from the main display. For example, it could be used to house the virtual keyboard, or show you relevant photos/videos editing options while you're scrolling through your gallery. You can chat during video, navigate games without covering the main screen with your finger, have the interface of apps like YouTube or Spotify on the second screen, and so on.
You could even casually read YouTube comments while watching a video in fullscreen, which is neat. Another use case becomes apparent when you get in your vehicle and put the phone in a stand - the secondary display doubles as media controls panel, while the main display shows general navigation data.
The hinge is made with durability in mind, and the display is tested to swivel 200,000 times with no issues, while a special material keeps the second display from scratching. When closed, the LG Wing is relatively thick, but when you count the top display and the 32MP pop-up selfie camera, its girth is actually rather bearable.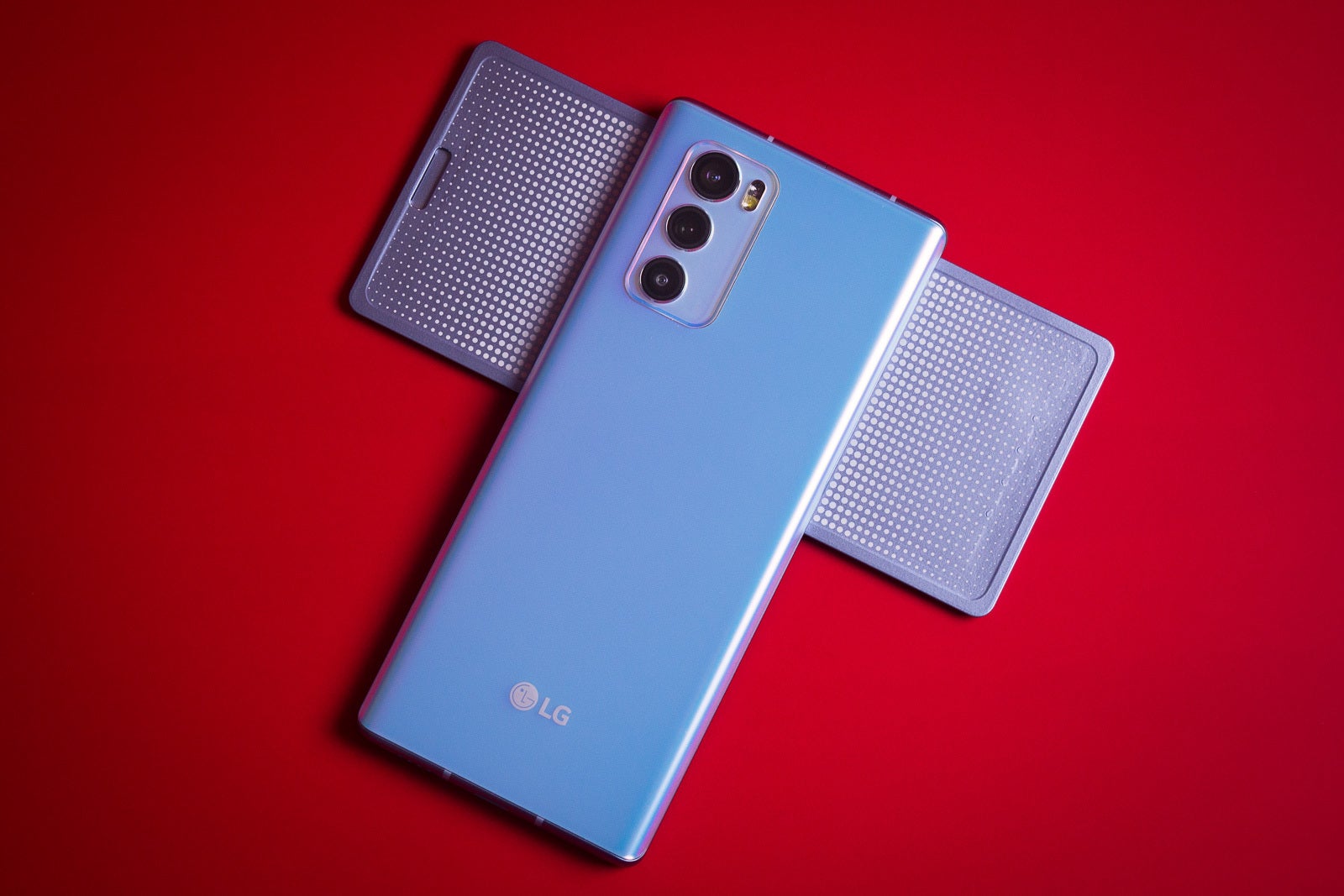 LG Wing 5G display sizes
The main display of the LG Wing is a rather spacious 6.8-inch one, while the smaller one being a 4-inch display with a nearly 1:1 aspect ratio.

Yet another use case might be get gamers' seal of approval. The secondary screen could be used as a minimap extension for your gaming experience, saving precious screen real estate for the action. Of course, app developers will have to update their apps and games to facilitate LG's new form factor concept.


LG Wing 5G camera
The LG Wing comes along with a triple-camera setup and a pop-up selfie shooter, with the following specs:
64MP OIS Wide 2 (F1.8 / 78°/ 0.8µm)
13MP Ultra Wide (F1.9 / 117° / 1.0µm)
12MP Ultra Wide Big Pixel (F2.2 / 120° / 1.4µm)
32MP Wide selfie camera (F1.9 / 79.6° / 0.8µm)
As you can see, no telephoto or periscope of any kind, but there is something called Gimbal Motion Camera with Hexa Motion Stabilizer that uses the main cameras and the phone's body as a gimbal handle for perfectly stabilized video blogging sessions, neat!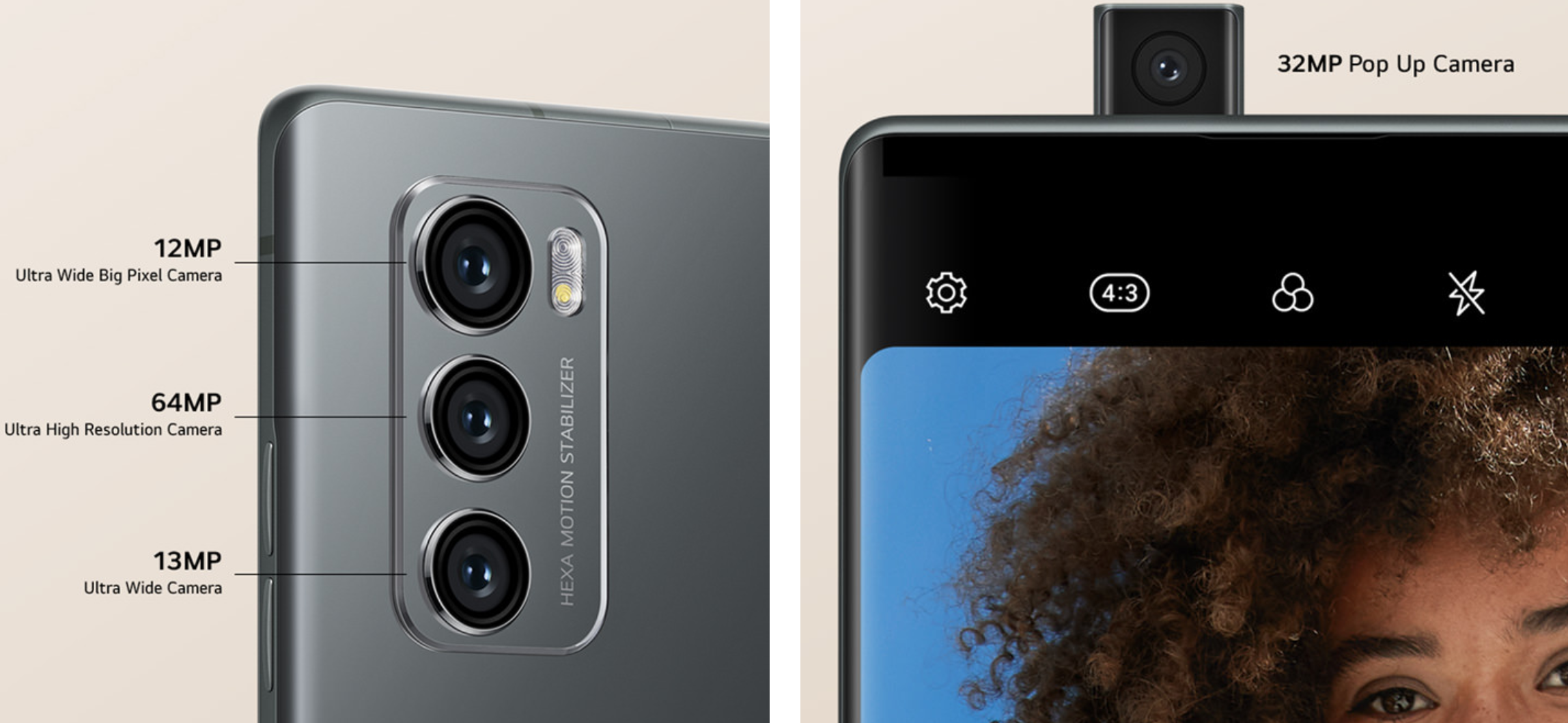 LG Wing camera specs and positioning
Here you can see a portrait sample photo taken with the LG Wing: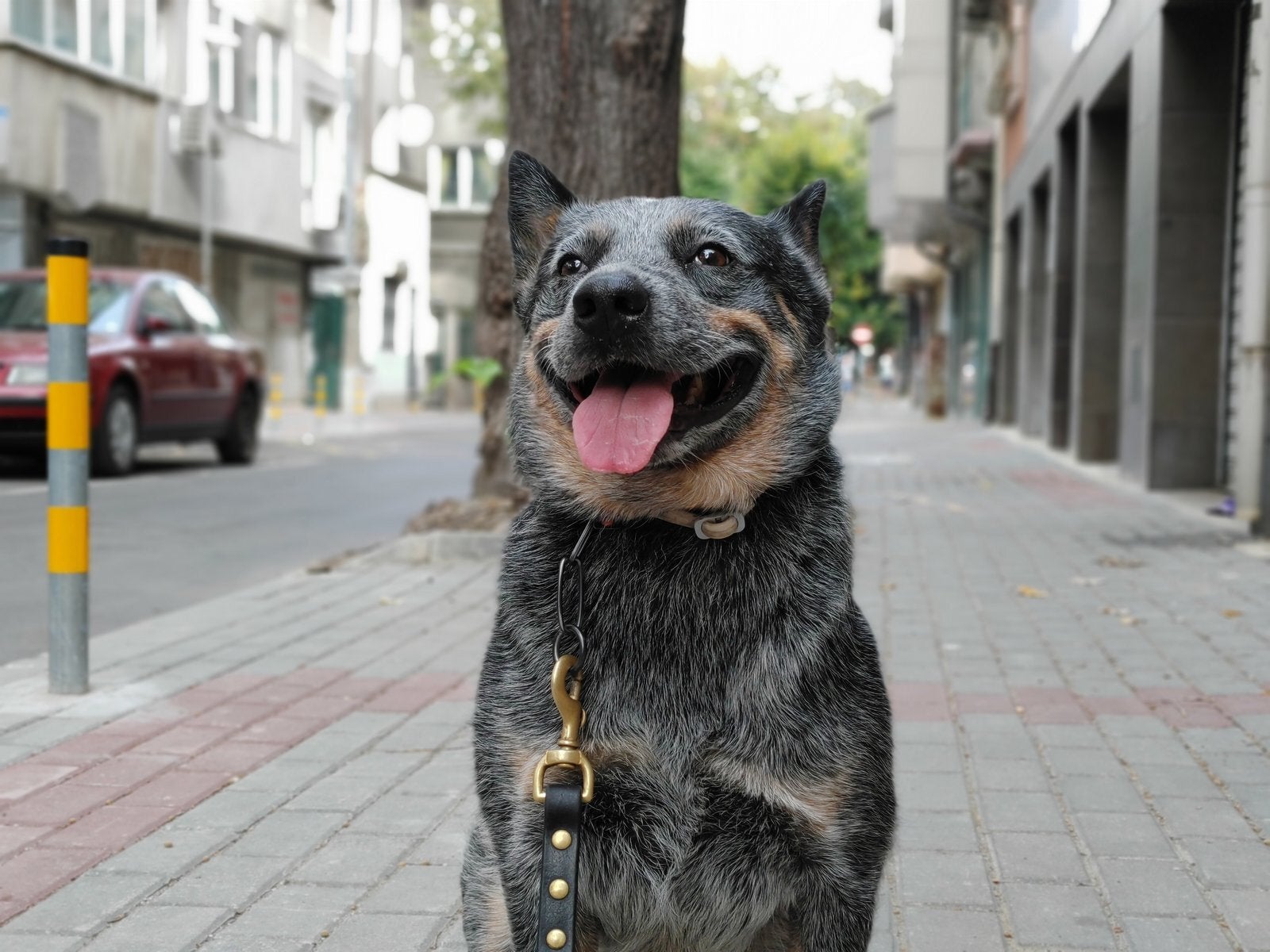 For more camera samples, check out our
LG Wing Review
.