iPhone 13 Pro vs iPhone 12 Pro: what to expect
0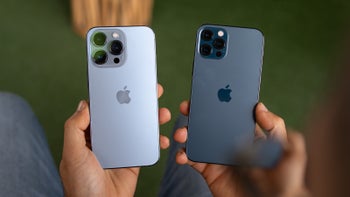 This comparison is based on leaks and rumors about the iPhone 13 Pro. When the phone is released, we will update this article with the official information. Render above of iPhone 13 Pro, courtesy of LetsGoDigital.
The rumor mill never stops and it's time to feed its stones some
iPhone 13
grain. Last year
Apple
brought four phones to the table and the latest rumors suggest that the company will adhere to this formula in 2021. We don't expect huge changes in the design but there are things to look forward to, such as high display refresh rates, better cameras, and maybe, just maybe, a portless model.
Also Read:
Latest Apple iPhone 13 5G rumors include portless design, astrophotography, and more
New iPhone 13 report hints at upgraded cameras, unchanged design
5G modem chip for the Apple iPhone 13 will be made by the company's biggest rival
The upcoming iPhone 13 Pro sits just above the vanilla model specs-wise and usually features better cameras and a bigger battery. Today we're taking a deeper look at how the iPhone 13 Pro compares to its predecessor - the
iPhone 12 Pro
and is it worth upgrading. Let's check the specs at a glance:
iPhone 13 Pro specs at a glance:
Similar flat edge design and size
Same 6.1" screen size, with possible new 120Hz ProMotion and Always-on feature
Faster Apple A15 Bionic chip inside
Upgraded camera system with a 2.5x telephoto lens, astrophotography feature
Similar battery size of around 2,800mAh
Faster Wi-Fi 6E connectivity
Jump to section:
iPhone 13 Pro vs iPhone 12 Pro: design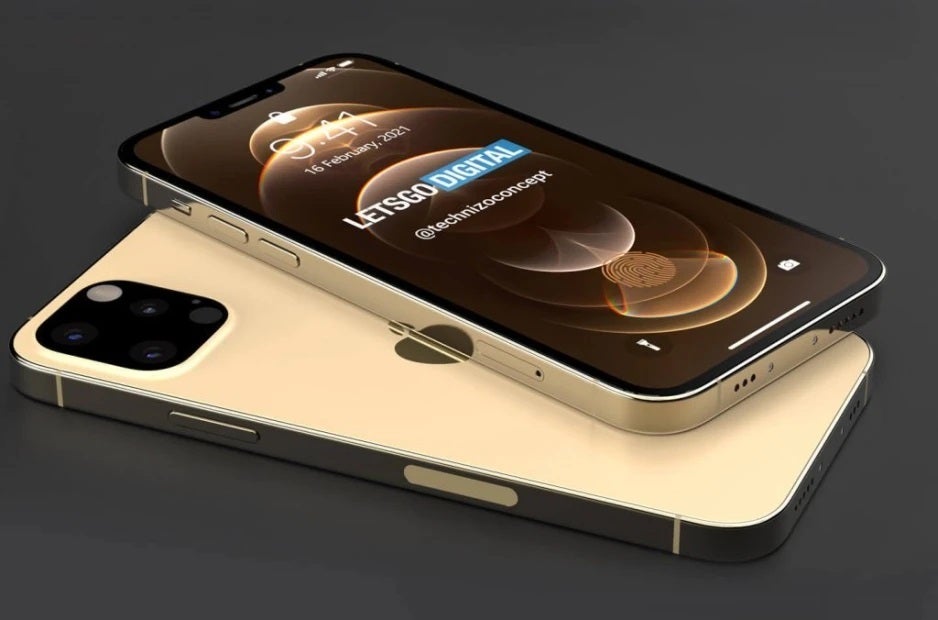 Those of you who expect a revolutionary design in the iPhone 13 Pro are in for a disappointment.
According to the latest renders
, the phone seems to be almost identical to its predecessor, apart from the narrower notch.
Given that the display size remains the same as well as the battery capacity, the iPhone 13 Pro will probably match the dimensions of the iPhone 12 Pro, although one report pointed toward a thickness increase of 0.26mm on all models and a less protruded camera bump.
iPhone 13 Pro vs iPhone 12 Pro: display
iPhone 13 Pro - 6.1-inch display at a resolution of 1170 x 2532 pixels (460 PPI), Always-on, 120Hz ProMotion
Samsung made headlines with its LTPO display technology in the
Galaxy S21
lineup, and frankly, it was well deserved. The variable display refresh rate is great - you get the smoothest scrolling experience when needed, coupled with energy savings when the image is static.
According to the latest rumor from Max Weinbach and Jon Prosser, the iPhone 13 Pro could come with an LTPO always-on display that will be equipped with a 120Hz refresh rate screen, similar to the ProMotion display on the
iPad Pro
.
Regarding display size and resolution, both phones sport 6.1-inch OLED panels with a resolution of 1170 x 2532 pixels. The narrower notch of the iPhone 13 Pro should result in a slightly better viewing experience.
iPhone 13 Pro vs iPhone 12 Pro: hardware and performance
iPhone 13 Pro - 6GB of RAM, 1TB storage option
A15 Bionic (5nm+) vs A14 Bionic (5nm)
Touch ID (under display) vs Face ID
We all know how fast Apple mobile chipsets are and we expect the next generation Bionic processor to maintain Apple's lead over its competitors. Little is known about the A15 Bionic but we don't expect huge gains in performance, as the chip is manufactured using TSMC's 5nm+ technology - a slightly enhanced version of the 5nm tech used to make the A14 Bionic found in the iPhone 12 Pro.
| | GeekBench 5 Single-core | GeekBench 5 Multi-core |
| --- | --- | --- |
| Apple A15 (leaked) | 1724 | 4320 |
| Apple A14 | 1593 | 4158 |
| Snapdragon 888 | 1113 | 3436 |
The iPhone 13 Pro is also expected to have the same 6GB of RAM as the iPhone 12 Pro. Тhe top storage capacity for this year's
iPhone Pro line could double from 512GB to 1TB
, according to the latest rumors. One other area where the iPhone 13 Pro will step things up a notch from the iPhone 12 Pro is connectivity with expanded support of mobile bands, and Wi-Fi 6E support.
Finally, the iPhone 13 Pro could see the return of the Touch ID, this time under the display. Many iPhone users have asked Apple to bring back Touch ID and it appears as though their wish will be granted. At the same time, Face ID fans will remain happy as well as the tech will remain in the iPhone 13 lineup.
iPhone 13 Pro vs iPhone 12 Pro: camera system
f/1.8 vs f/2.4 ultra-wide camera
Astrophotography feature
2.0x zoom vs 2.5x telephoto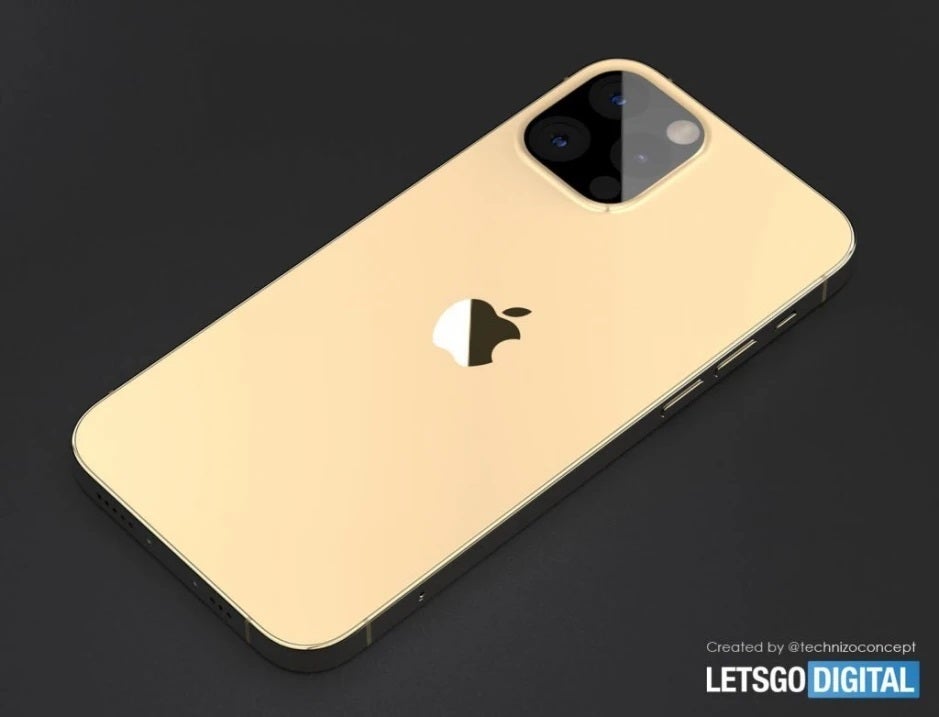 The aperture on the Ultra-wide camera across the entire iPhone 13 line will be getting an improvement from f/2.4 to f/1.8 according to a Barclays analyst. This will allow low-light photos in Ultra-wide to come out brighter. The Barclays analyst also sees the Telephoto lens on the iPhone 13 Pro carrying an f/2.2 aperture and a 65mm focal length.
According to a report from Max Weinbach, Apple will copy Pixel's astrophotography feature for the iPhone 13. Point your iPhone up at the sky and it will automatically go into astrophotography mode with long exposure times and additional internal processing. Additionally, the iPhone 13 Pro will sport a Portrait Mode video recording feature, which has been mentioned by leakers.
iPhone 12 Pro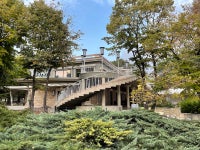 iPhone 13 Pro vs iPhone 12 Pro: battery life
It's really hard to judge the battery life of an upcoming device as there are too many variables. According to the rumors, iPhone 13 Pro will have the same 2,815mAh battery capacity as its predecessor.
Now, if we factor the A15 Bionic chipset into the equation as well as the LTPO variable refresh rate display of the iPhone 13 Pro, we should expect the battery life to be very similar to that of the iPhone 12 Pro.
This also goes hand in hand with Apple's approach to iPhone's battery life in general, the company is trying to keep battery life consistent throughout its models (whether or not it manages to do so is a different matter).
iPhone 13 Pro vs iPhone 12 Pro: price
So far, there are no indications suggesting Apple will change the pricing frame it has set with the iPhone 12: this would mean a baseline price of $999 for the iPhone 13 Pro. However, with Samsung lowering the price of its S21 lineup, compared to the S20, Apple has one more thing to consider when slapping those price tags on.