Xiaomi Mi 11 Ultra review: Good, but not a bed of roses
5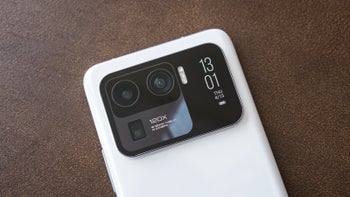 Xiaomi
couldn't have come up with a better jab at the Samsung Galaxy S21 Ultra. Starting off with the premium ceramic design, exceptional display, faster charging, and moving to the imposing camera capable of up to 120X total zoom, the Mi 11 Ultra is a spec-for-spec answer to Samsung's top flagship for 2021 that feels particularly aimed at everything that made the Galaxy S21 Ultra so spectacular.
Should you consider the Mi 11 Ultra if you're on the market for a new flagship phone and don't want to buy into the Apple-Samsung duopoly? It's a step in the right direction for Xiaomi, though it's clear as day that there's more work to be done as the flagship still suffers from the same 'illnesses' that have plagued Xiaomi's flagships seemingly forever. With an excellent display, superb performance, versatile camera, but not-so-impressive image quality, middling battery life, and bulky design, the
Mi 11 Ultra
is an impressive feat of hardware that's a viable alternative to the
Galaxy S21 Ultra
but not necessarily a better device, especially if you consider the $1,099 price tag.
Design
Ceramic is in for the Mi 11 Ultra's exterior design, bringing a durable and premium feel to the device. The model I reviewed is the white one, and it was always pristine and clean, holding no fingerprints whatsoever. Still, you'd want to use a case as the Mi 11 Ultra is a bit on the slippery side. The excessive weight of nearly 230 grams is not helping either.
At the front, we are greeted by an enormous 6.8-inch display that's quad-curved. As a result, using gesture navigation feels extra neat: swiping from the sides, top, or bottom of the phonе isn't interrupted by a sharp edge or anything.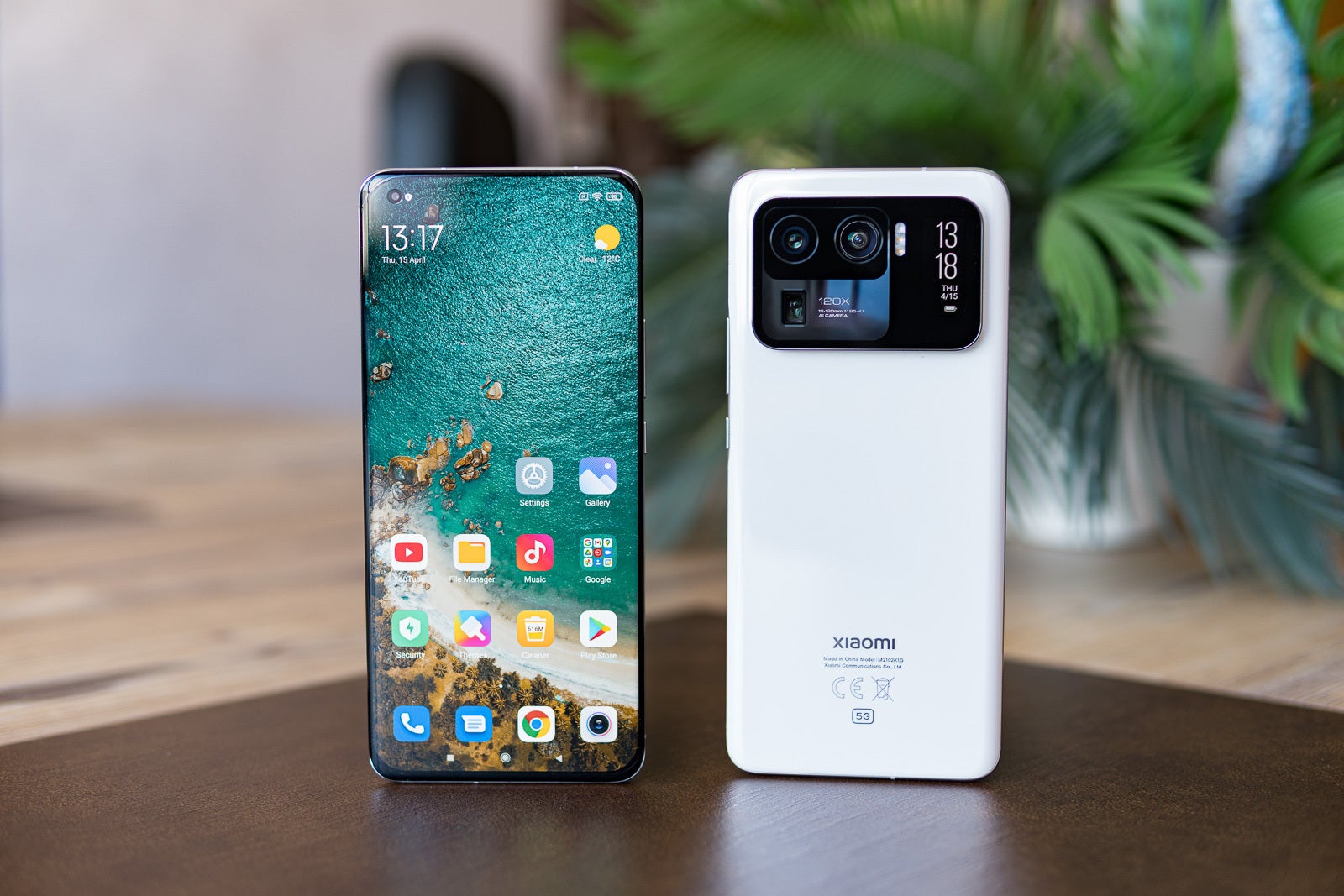 The oh-so-imposing camera island which takes up a good quarter of the back of the phone. It's not only large, but tall as well - it extends a few millimeters outward and makes handling the phone an awkward experience for sure.
At least the uniform size of the camera bulge means it won't wobble when placed on a flat surface like most other phones do. The extra rear display is the reason for that extra size added to the side, but sadly, it's not as useful as I presumed it would be. We will get to that later.
The Mi 11 Ultra also comes with dual top- and bottom-firing loudspeakers that are seemingly tuned by Harman/Kardon. Surprisingly, these sound pretty loud and rich. There's no headphone jack, but we have the Xiaomi mainstay - an infrared sensor that can control most of your appliances.
Overall, the Mi 11 Ultra is just too heavy and slippery for me, and that camera island at the rear is just too enormous for its own good. The gimmicky second screen is to blame, as without it, the camera package would have been way more compact.
Display
The Xiaomi Mi 11 Ultra comes with a large, 6.81-inch display that's a joy to look at and use. It's an OLED panel that uses some software trickery to achieve a 10-bit color depth, but what's more impressive is just how good the display is. Viewing angles, color reproduction, and especially the maximum brightness are all commendable although it's worth noting the default screen mode comes across as somewhat cold with a color temperature of nearly 7500K. Xiaomi claims a maximum of 1,700 nits achievable on the Mi 11 Ultra in the dedicated "Sunlight mode" nonetheless, but we managed to hit a bit over 800 nits in regular everyday scenarios.
The display supports a smooth 120Hz refresh rate alongside the legacy 60Hz mode, but what's more impressive here is that the Mi 11 Ultra supports its high refresh rate at the top QHD+ resolution, similar to the Galaxy S21 Ultra. Running QHD+ at 120Hz is a definitely a visual feast for the eyes, though it does take a detrimental toll on the battery life. Yet, why get such a capable device and not use all of its features to the fullest?
Display measurements and quality
Second display
The Mi 11 Ultra is reportedly using a display from a Xiaomi Mi Band 5 wearable to complement its rear camera assembly, and while it tipped my interest in the beginning, ultimately it proved to be a complete gimmick. You can set a customizable watch-face and use it to display the time and a red dot indicating incoming notifications, but only if you place your phone face down and only up to 30 seconds. You can also use the display as a preview pane for the camera, which helps take exceptional selfies, and… that's about it as far as the use cases for the secondary display are concerned. Definitely a gimmick that is not entirely as useful as it could have been.
Hardware and performance
By now, it shouldn't be surprising that the Mi 11 Ultra is a flagship device in any way imaginable and comes with top-notch specs. There's a Qualcomm Snapdragon 888 chipset humming inside the phone, with 8 or 12GB of RAM and 256 or 512GB of native storage. There's no microSD card slot, but with so much storage included, you definitely don't need one.
As far as overall performance goes, the phone is as fast as any other contemporary flagship gets these days. Everything runs super fast on the Mi 11 Ultra, and I find it hard to believe that anyone will experience lag or slowness throughout apps, games or the interface itself.
Features and functionality
Running Android 11, the Mi 11 Ultra comes with the company's in-house MIUI interface running on top. For the most part, it's a pretty big far-cry from stock Android that might shock newcomers, but in its defense, MIUI is jam-packed with tons and tons of extra features and functionalities, most of which being quite useful for certain.
Biometrics are, as usual on Xiaomi devices, extremely fast and convenient. The in-display fingerprint scanner is quite speedy and reliable, though I'm not such a big fan of the vibration pattern that assaults my finger while the sensor is unlocking the phone as it's distracting. The facial unlock feature is super-speedy but certainly not as reliable for sure.
Camera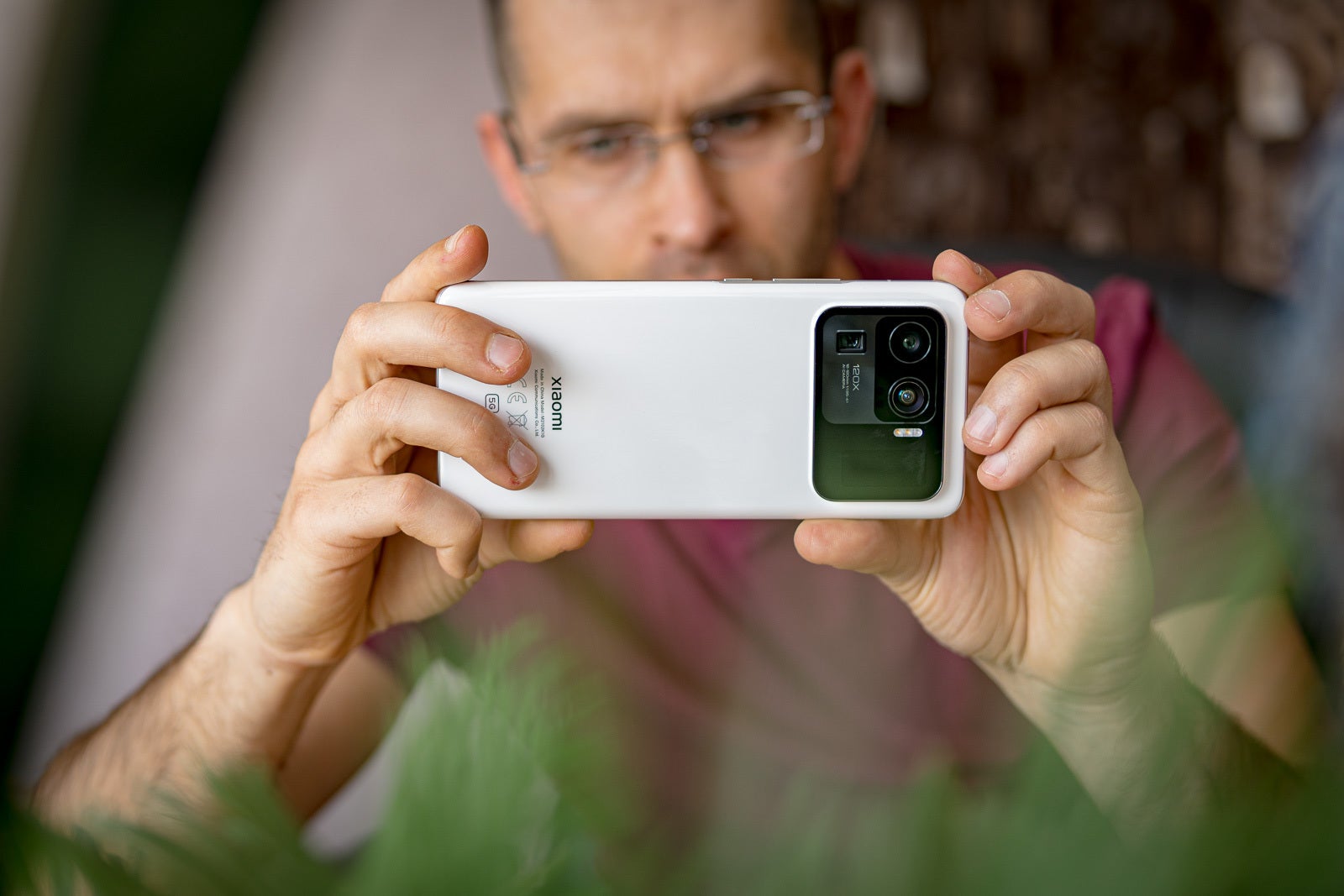 Possibly the biggest selling point of the Xiaomi Mi 11 Ultra is its imposing camera system, which promises grandeur with its outstanding hardware. For starters, the Mi 11 Ultra comes with a large 1/1.12″ Samsung-made quad-Bayer sensor sitting beneath the 50MP optics of the main camera; that's one of the biggest sensors fitted on a smartphone recently. The supplementary ultra-wide and 5X telephoto both clock in at 48MP and have smaller 1/2" sensors.
Overall, image quality is good. Details are aplenty in almost all scenes we've shot, though images are sometimes a bit soft. Yet, the overall camera package isn't as versatile as the one on the Galaxy S21 Ultra and left me wanting more. The promise of an excellent phone camera came true, but only partly, and eventually, comes across a tad disappointing. Feel free to check out our comparison between the Mi 11 Ultra and the Galaxy S21 Ultra, which we
did in a separate post available right here
.
The problem with the Mi 11 Ultra cameras is not the hardware, but the software. Even despite the superb camera sensor and optics, the Mi 11 Ultra exhibits the same general camera image quality as most previous Xiaomi flagship phones, with questionable color reproduction that's often too different from reality for its own good. As a result, greens are sometimes the wrong shade of green, magentas appear orange, blues are often too blue, and so on. That's especially evident if you compare images taken with the Mi 11 Ultra taken against a Galaxy S21 Ultra, which we hold as the benchmark standard these days.

I also can't help but huff about the color disparity between the ultra-wide, main, and periscope cameras in the same scenes. Surely, it's natural to expect differences due to the differences in framing and exposure, but coming up with totally different colors is a big no-no for me. The three images below clearly demonstrate that: the ultra-wide and wide-angle shots depict the color of the blouse fairly correctly, but the periscope lens has decided that the color should be bubblegum pink instead, which is totally not true.


What's more, despite the superb HDR capabilities of the phone, HDR images are still not as good as what other phones provide. When you shoot a scene with the sun present, shadowy areas are never as detailed and often too dark, while highlights easily get clipped, especially if you use the periscope camera, as seen in the image with the white pigeon.


Finally, there's a noticeable and pretty irritating shutter lag when using the 5X periscope camera, which takes a second or so to snap a picture, making it exceptionally easy to either miss your subject or capture a blurry mess that's impossible to make out.

Night-time shots are good, though the Xiaomi tends to be a bit too trigger-happy with its long-exposure Night mode, which is seemingly always used as the default shooting mode when the lights go down. I would have loved for a bit more details and a better overall dynamics, as the Mi 11 Ultra doesn't seem keen on lifting up the dark areas of a low-light image, but merely boosts the highlights, which often makes for not-so-satisfying results.

Portraits turn out okay, albeit somewhat soft and lacking definition. Subject separation is very good, most certainly due to the ToF sensor at the back, but unlike the top camera phones out there, the Mi 11 Ultra only uses its main camera to capture portraits, which doesn't isolate your subject and doesn't achieve a pleasing focal length. That's something that both the latest Galaxy and iPhone are doing, and the portraits coming out of those two are in another league.

Ditto about selfies: they are okay, but you're destined to get much better results by simply flipping the camera. That's what Xiaomi is hinting with the inclusion of the secondary display, which is otherwise useless, but the problem here is that the main camera has a very shallow depth of field from the lose distance that you're usually taking selfies from, ultimately resulting in pictures out of focus. That's not the case with the selfie camera, which will hardly ever miss out the focal point. What's even weirder is that the secondary display can't be used in portrait mode with the main camera, which further defeats its purpose and ultimately forces you to use the selfie camera to shoot portrait selfies. So, why did we need a secondary display in the first place?
< Main camera
Selfie camera >
Battery life
Battery life on the Mi 11 Ultra is not that great. It's definitely a one-day phone, especially if you use QHD+ resolution at 120Hz as well as the beautiful always-on display, and in all honesty, you should be using these features if you've gotten this phone. That said, the 5,000mAh can probably last you a day and a half or even two if you disable some of the neat bells and whistles and use the device as sparingly as possible. In our tests, the Mi 11 Ultra scored 9 hours of browsing in 120Hz mode and nearly 10 and a half hours of browsing in 60Hz mode. Video streaming clocked in around 8 hours, while 3D gaming netted between 8:30 and 9 hours in both 60 and 120Hz modes. The phone does come with a 67W fast charger, which juices up the phone in around 50 minutes.