Verizon Wireless Salute Review
1

Introduction: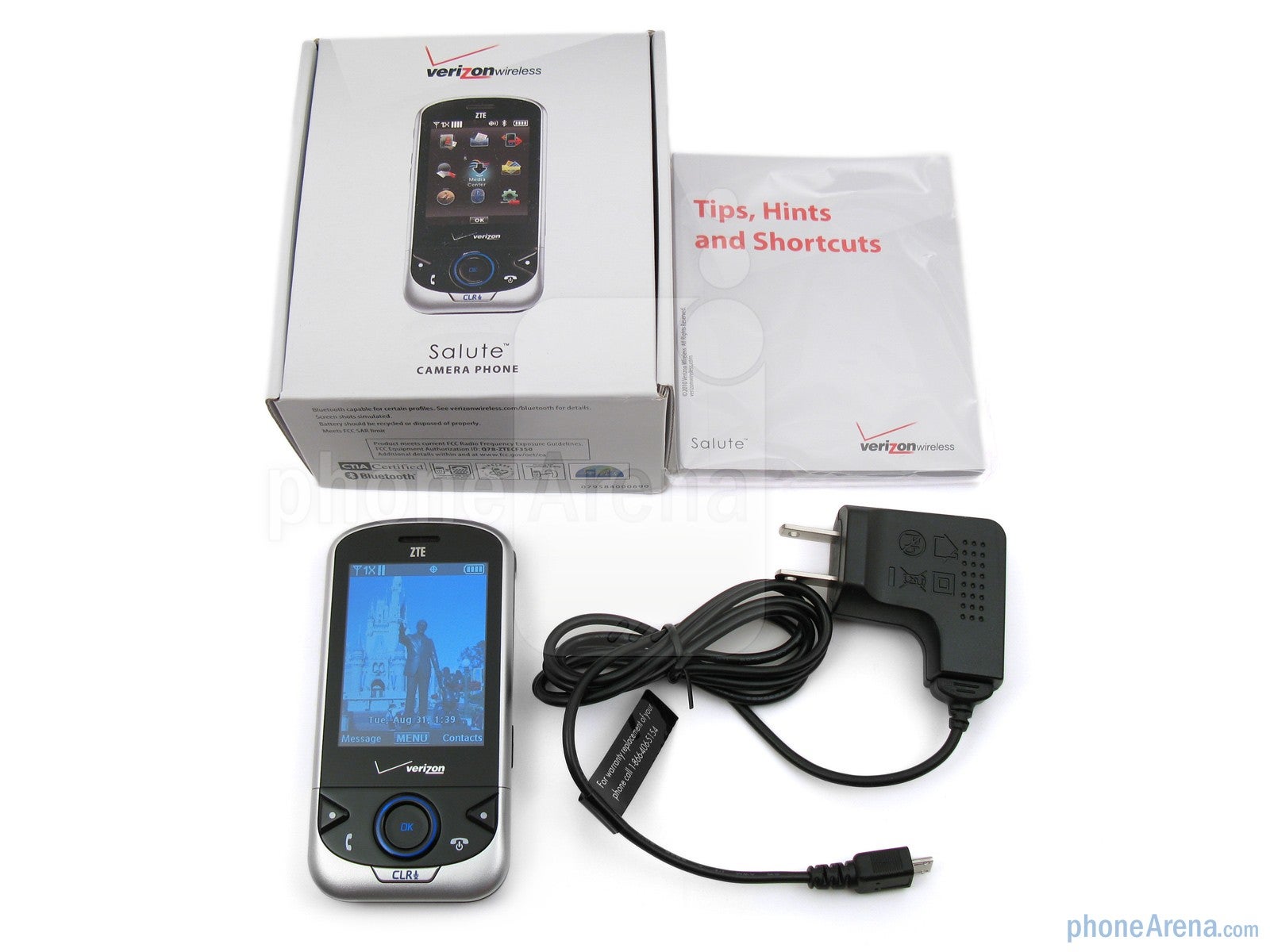 The
Verizon Wireless Salute F350
is the carrier's first mobile phone from the Chinese manufacture ZTE, which currently doesn't have a large U.S. presence. The Salute is a slider phone that appears to be loosely based on the
Essenze C70
that was sold by MetroPCS a few years ago, through the Salute is a bit more updated and is styled better. Since the Salute is a budget friendly phone, its features are pretty limited, such as a 1.3MP camera, and it lacks a music player and memory card slot. With plenty of competition from the
LG Accolade
and
Cosmos
,
Samsung Gusto
, and
Pantech Jest
, let's see how well the Verizon Wireless Salute stands up.
Included in the retail package are the Salute F350 phone, 900mAh battery, microUSB wall charger, and user guides.
Design:
Most slider phones that we've seen recently are messaging devices with QWERTY keyboards, such as the Pantech Jest and
Samsung Intensity II
, but the Verizon Wireless Salute is designed as a basic mobile phone. The device is overall compact and thin when closed, but its plastic construction feels somewhat cheap and toy-like, and the silver battery cover on the back can be scratched fairly easily.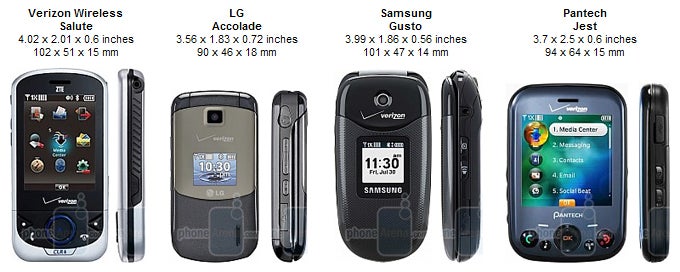 You can compare the Verizon Wireless Salute with many other phones using our
Size Visualization Tool
.


When sliding the Salute open and closed, you can hear the spring moving next to the plastic parts of the phone. On the front is a nicely-sized 2.4" QVGA display that supports up to 65K colors, but its quality is lacking, as the screen looks a bit washed-out, and if you move off-axis, the brightness and contrast changes dramatically. This is even more noticeable when you are outside on a sunny day, as the screen is almost unviewable. Below the display is the circular d-pad, but its rather small and makes plastic 'cracking' noises when pressed. The numeric keypad is really the only part of the Salute that feels well made, as the buttons are of a nice size and provide good feedback when pressed. Along the sides of the device are the volume rocker, speakerphone key, microUSB port, 2.5mm headset jack, and camera key, with the 1.3MP camera and external speaker located on the back.
Verizon Wireless Salute 630 Degrees View: