Sony Xperia miro Review
34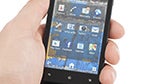 Introduction:
Let's say you are a young, socially active individual who is looking for a decent smartphone, but isn't quite ready to drop a boatload of cash on one. Well, the
Sony Xperia miro
, which we are reviewing today, is made just for you then. It is a low-end handset with a 3.5-inch screen, 5-megapixel camera, and a number of built-in social networking features. Add to all this the blessing of running Android 4.0 ICS out of the box, and we have a clear winner on our hands, don't we? Well, we aren't too sure about that yet, which is why it is now time to put the Sony Xperia miro under the spotlight and see what it has to impress us with.
Box contents:
Wall charger
microUSB cable
Screen protector
User guide
Design:
We aren't happy to say it, but the Sony Xperia miro looks about as exciting as a monolith. (Hint: they aren't exciting.) If it wasn't for the sloping metallic plate underneath the row of capacitive keys on its front, the handset would have had no distinctive visual features whatsoever. What soothes our disappointment a bit is the fact that Sony is offering the smartphone in various color combinations, including a snowy-white version. On the bright side of things, the Xperia miro feels well built, despite being made of boring matte plastic. Due to its petite size, the device fits nicely in the palm and can be easily operated with a single thumb.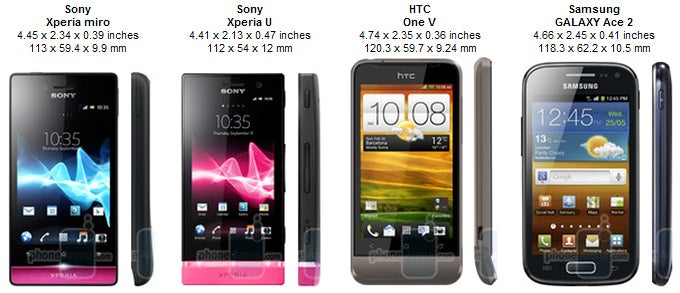 You can compare the Sony Xperia miro with many other phones using our
Size Visualization Tool
.
The three
capacitive buttons
under the screen are well spaced out and aren't susceptible to accidental presses. We really wish, however, that the
lock key
, positioned on top, and the 2-button
volume rocker
, located on the right side, weren't so tiny.
What could possibly be better than a notification light? Two
notification lights
, of course! The Xperia miro has a discreet RGB LED right next to the earpiece, but what you'll be noticing a lot more often is the light strip at its bottom. Each time you have a missed call, a new Facebook message, or simply when the battery needs to be recharged, it will let you know by glowing in the respective color. A nice, handy feature, we must admit.
Display: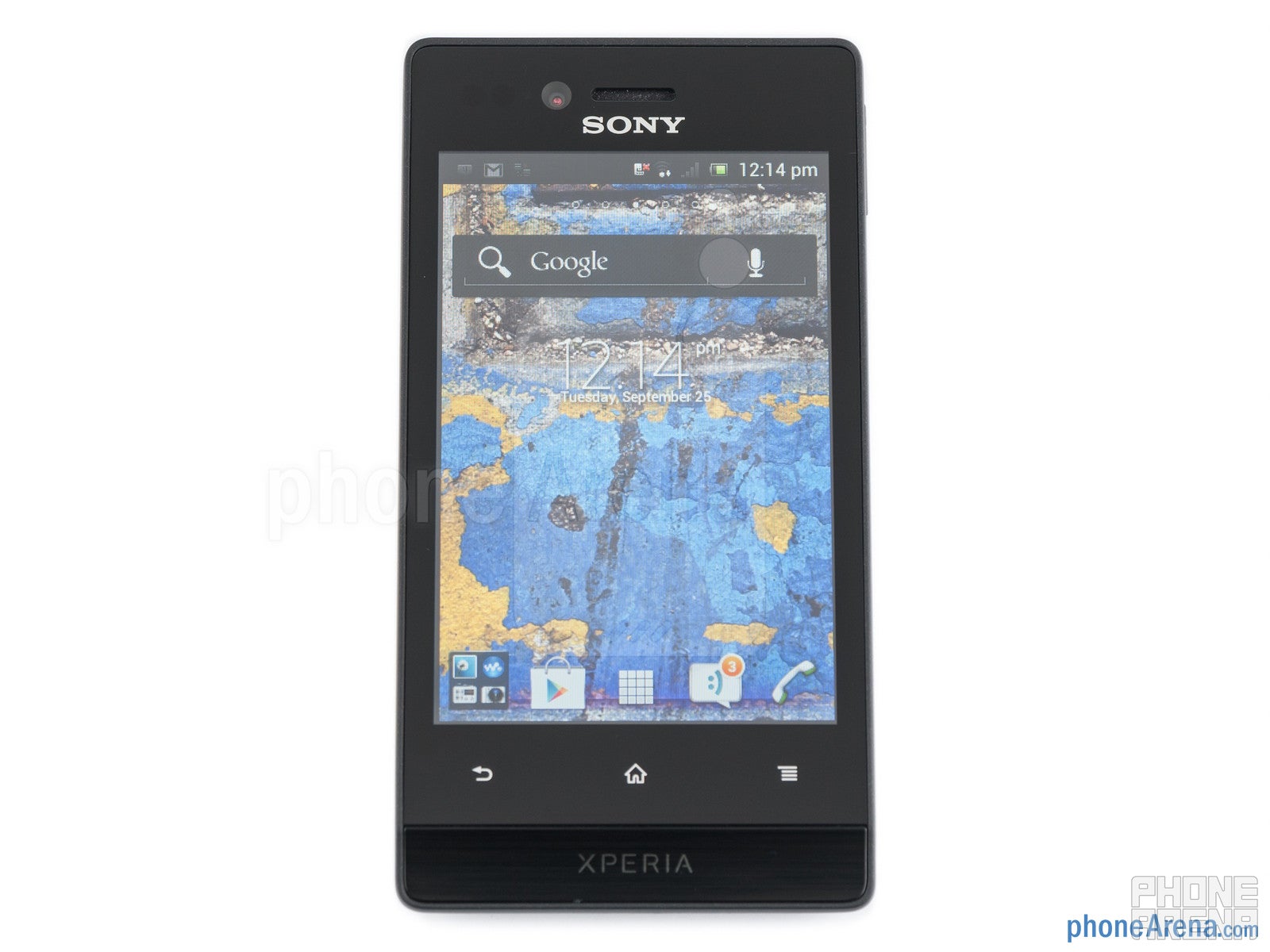 And suddenly, there were pixels, thousands of them, exposed by the
3.5-inch display
's mediocre resolution of
320 by 480
. At only 165ppi, graphics don't look particularly pretty on it. Reading tiny text can be a challenge, if not impossible, which is why you'll find yourself zooming quite often when browsing the internet. If that is not enough, finger smudge builds up on its surface rather quickly, and getting it off is easier said than done.
At least we can safely say that the screen's
color representation
and viewing angles are okay, and if you put a little effort into it, using the smartphone on a bright, sunny day is not entirely impossible. For that, however, you'll have to boost its brightness to the maximum manually as there is no light sensor present on the device to do that for you.
Recommended Stories