Sony WH-1000XM4 review
8
We may earn a commission if you make a purchase from the links on this page.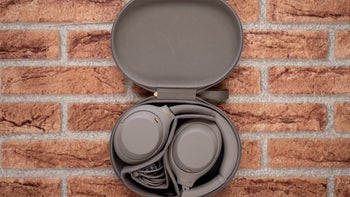 Sony has refreshed its flagship wireless headphones this year, though you will be forgiven if you mistake the XM4s for a rehash of the XM3. Taking a "don't fix it unless it's broken" approach, Sony didn't set out to fully remake the headphones. It just added a few improvements here and there to make an already great headset even better.
So, are the Sony WH-1000XM4 good? They are fantastic! Are they worth $350? Well, they do have excellent sound quality, but you can definitely get similar results from cheaper or wired headsets. With the WH-1000XM4, the extra money you pay go towards the wireless capabilities, the extreme comfort, and some smart features, like auto-adjustments for noise cancelation and ambient sound.
If you are somebody who spends a ton of time with headphones on, and you don't want to fiddle with a cable, these are still pricey but a somewhat justified investment.
Sony WH-1000XM4 design and fit
These headphones are extremely comfortable. I've been wearing them non-stop for the past 3 days with no fatigue or pain points rising up. And let me tell you — my ears sure are picky.
The earpads of the WH-1000XM4 are ridiculously soft and comfortably spacious, so they cover my ears nicely and already muffle a good amount of outside noise without even turning the headset on. The band on top is wrapped in yet another thick cushion, so it sits comfortably on my head for hours on end.
The plastic shell around the headphones has this matte, almost rubbery finish, which is soft to the touch and feels very pleasant. The frame is reinforced with metal on the inside, of course, for more durability.
The earcups are connected to a swivel / fold-in mechanism. When not in use, the headphones can be folded for easier transportation. They do come with a very convenient transport case, but it's still a bit on the bulky side.
When you wish to just hang the headphones around your neck, the swivel action of the cups ensures that they can just rest over your collarbones comfortably.
Controls
There aren't many controls to be found on the WH-1000XM4. You have a power button and a sidekick button on the left earphone and a touchpad controller on the right earcup. The sidekick button can be your noise cancelation mode switch or it can be programmed to work with either the Google Assistant or Amazon's Alexa.
If you choose to keep the side button for noise cancelation control, you can still call up your smart device's default voice assistant by tapping and holding on the touchpad on the right.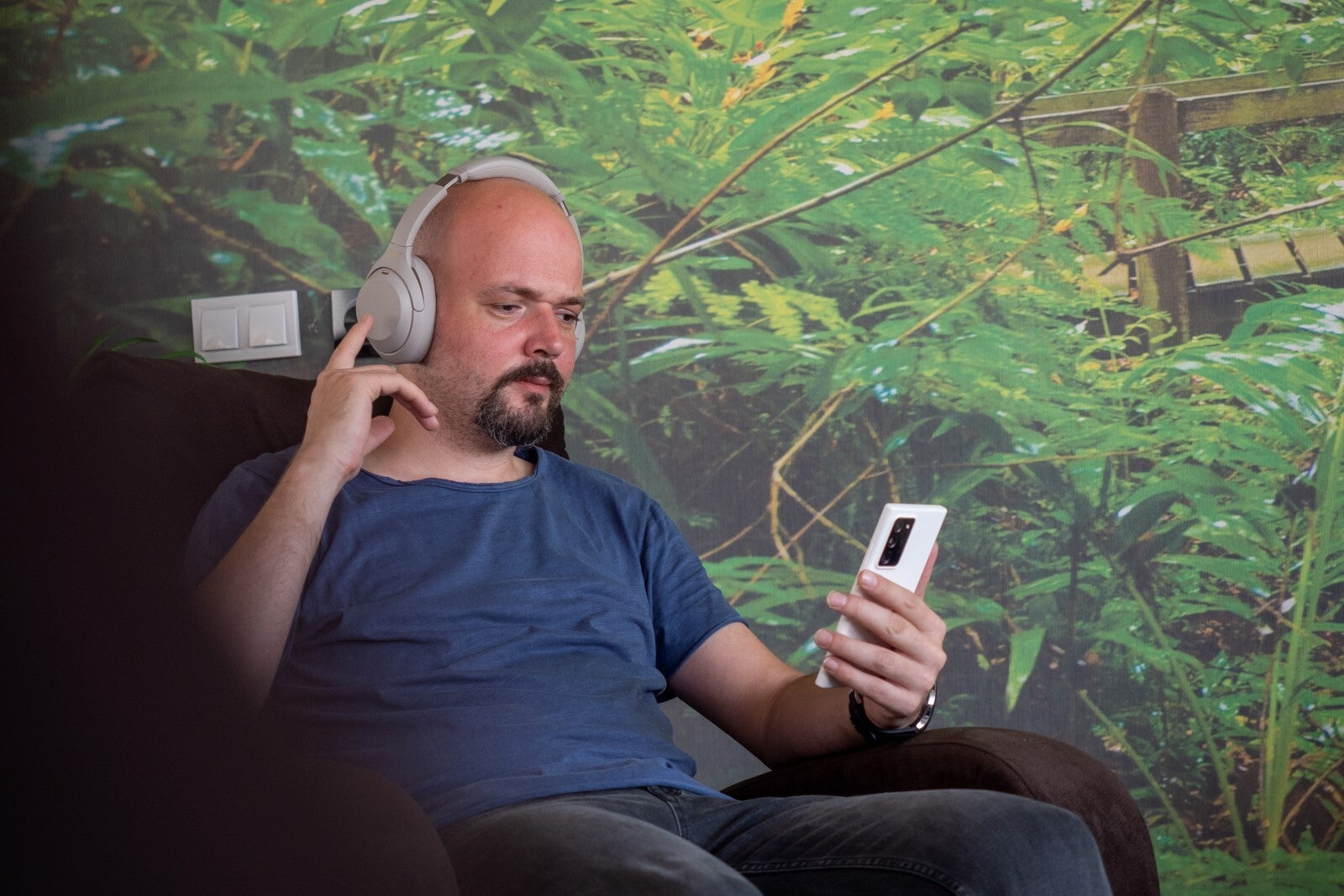 The touch controls are a pretty standard deal — swipe front or back to switch through songs, swipe up or down for volume. Double-tap to play/pause or pick up a phone call. Tap and hold with two fingers to activate a "Speak to chat" feature (explained below).
You can also cover the right cup with your hand and the headphones will bring down your music volume and amp up the ambient sounds coming through — if you need to quickly hear an announcement over a PA, respond to someone that's trying to ask you a question, or for any other scenarios where you need to quickly hear what's going on without necessarily taking the headphones off.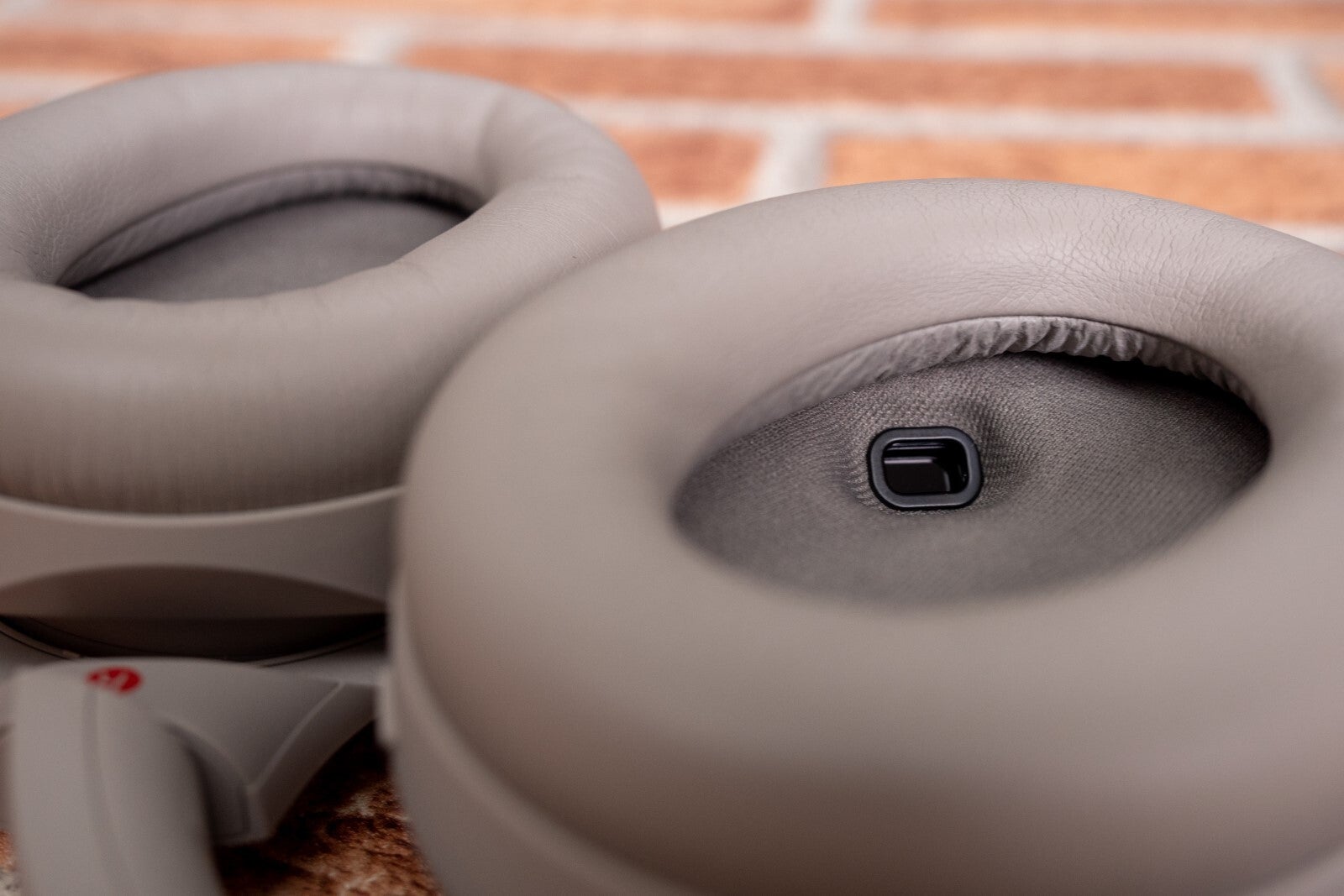 The optical sensor in there is a new feature
There's an optical sensor inside the left earcup, which detects if the phones are on. Taking them off auto-pauses your media. Keeping them off for half an hour turns the XM4s off to preserve battery. That's cool, the only issue I found with it is that if I hang the earcups over my collarbones, the optical sensor re-activates the music. So, tapping on the touchpad to pause it is still the best choice.
Sony WH-1000XM4 sound quality and noise-canceling
The old XM3 pair already sounded fantastic. One has to wonder — what would Sony do to improve upon that? Well, some users did complain that the XM3s were a bit boomy. I'm happy to say that the WH-1000XM4 sound very cleaned up in the bass range.
In fact, they sound very pristine in every range. The bass can definitely get thumpy and rumbling if you dial it up, but I couldn't for the life of me get these headphones to sound "muddy", even with a couple of my own mixes that I know sound terrible otherwise. The mids are very detailed and very generously give you every tone and every pluck from mid-range instruments, like guitars. Yet, they stay away from being honky.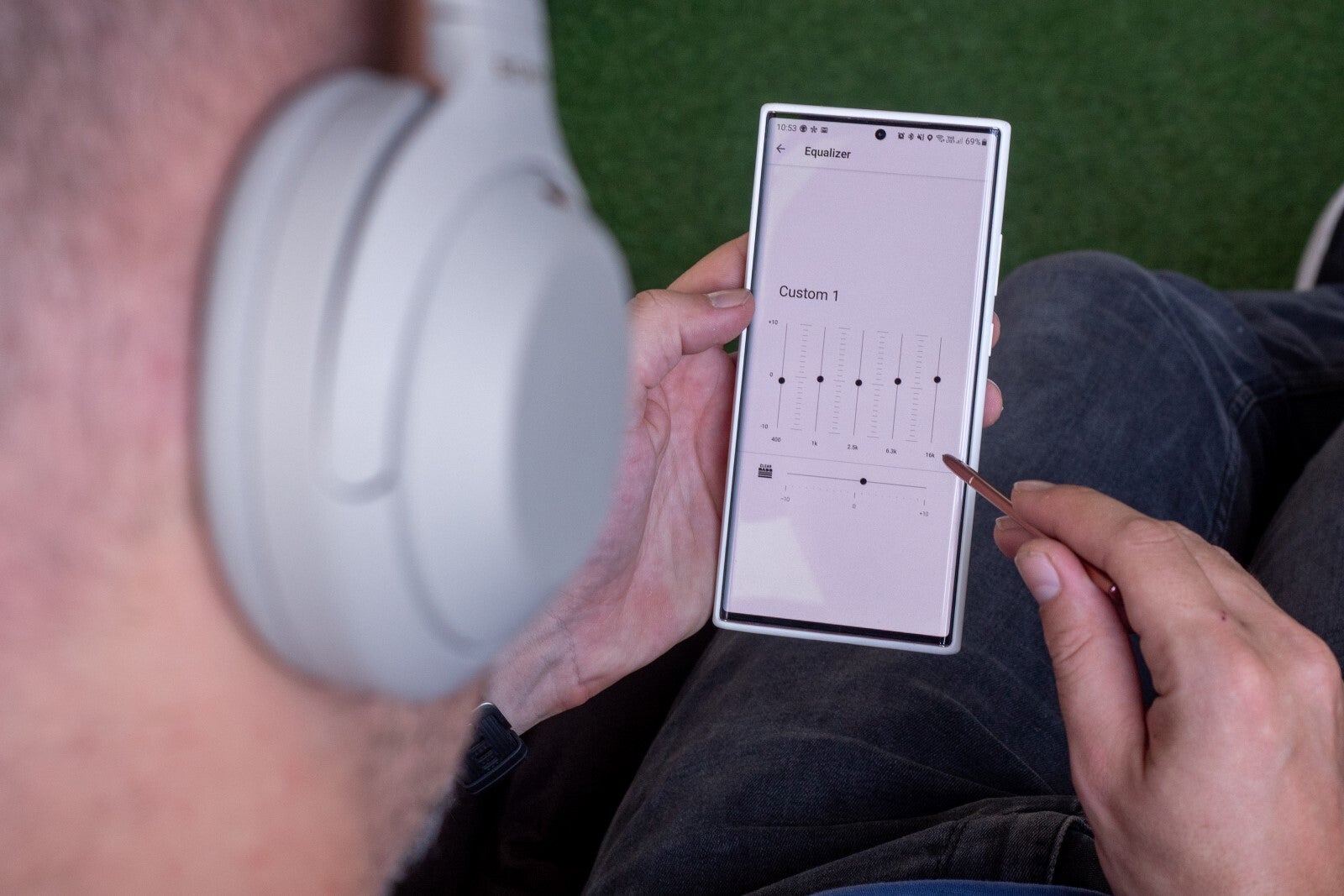 The high range is very crisp, but doesn't get ice-pickey. For my personal use, I did find the need to go into the Sony Headphones app and dial up the top end just a bit, but this could be a sign of the years of abuse I've put my ears through already.
But hey, that's why we have customizable EQs and the one in the Sony app, while not super-detailed, gives you control over the right bands so you can better tune your experience. More on the app later.
Is the sound quality alone enough to justify the $350 price-tag? Not… entirely. You can definitely get similar awesomeness for less money. Especially if you choose to go wired, instead of Bluetooth. The extra money you are paying here, that goes towards the WH-1000XM4's extra features. Starting with the active noise cancelation and going through stuff like 360 Reality Audio, automatic activity detection, and dual connectivity. We'll get through those.
How is the WH-1000XM4's noise canceling?
On to the active noise canceling… well, it is excellent. Yes, some specific noises can come through just a little bit — like a sudden door slam, the low roar of a nearby engine, or the persistent whizzing of my vacuum. But they are still quieted down a lot and, if you are listening to music at any volume, you will barely detect them.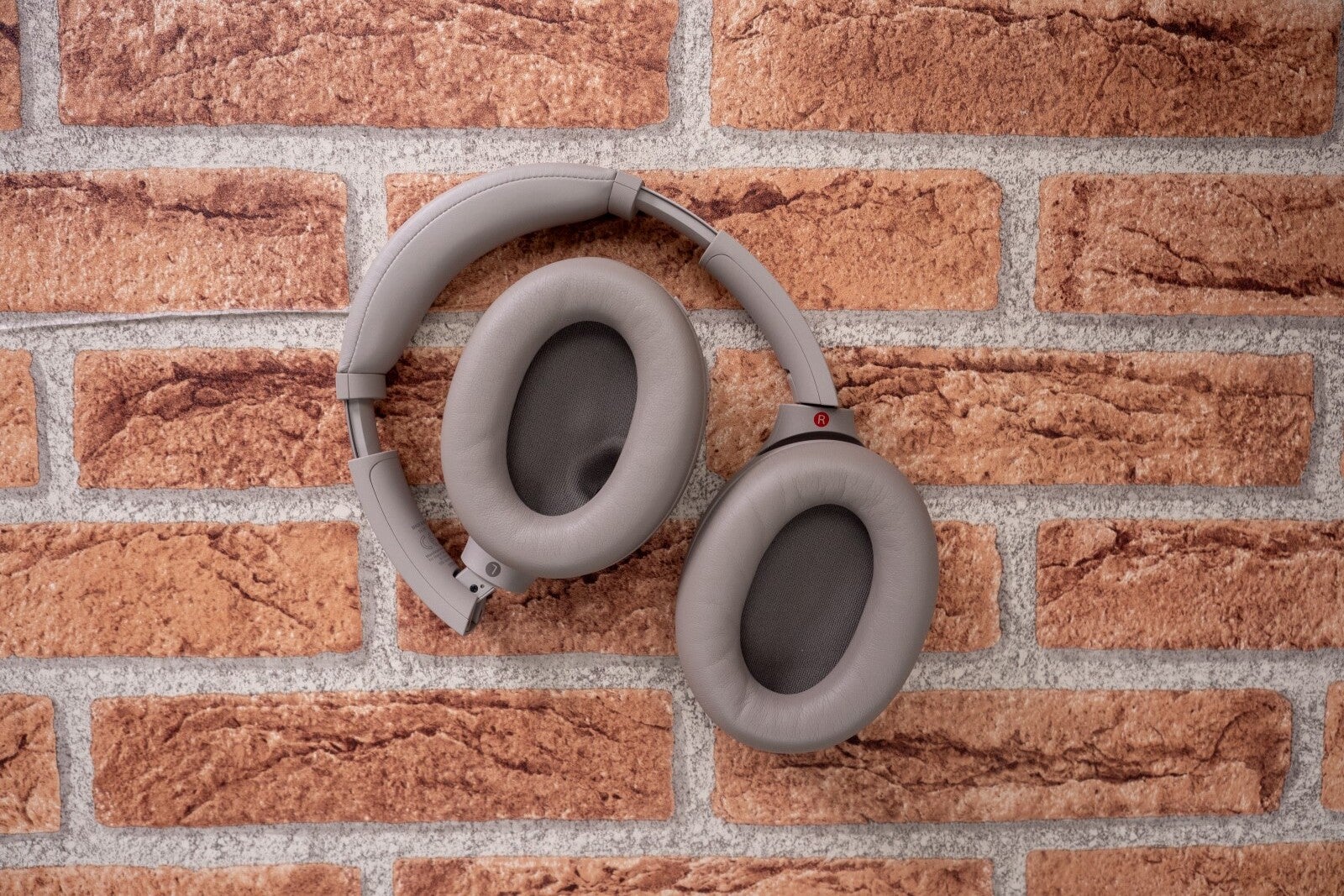 Traffic noises get completely swallowed by the active noise cancelation and I can just sit outside on my balcony, having a cup of coffee and writing this review, while I completely forget that the bustling downtown is right below my feet.
If the noise cancelation isn't doing its job great in your current environment, you can re-calibrate it — hold down the side button on the headphones and let them do their magic. I found that, after re-calibration, the WH-1000XM4 can adapt to my different environments quite nicely.
Sony WH-1000XM4 app and features
You can connect the XM4s to any laptop or smart device with Bluetooth and start listening to music instantly. However, it's advised to download the Sony Headphones Connect app for Android and iOS to have better control over the headset, receive OTA updates, activate dual device support, and fine-tune your experience.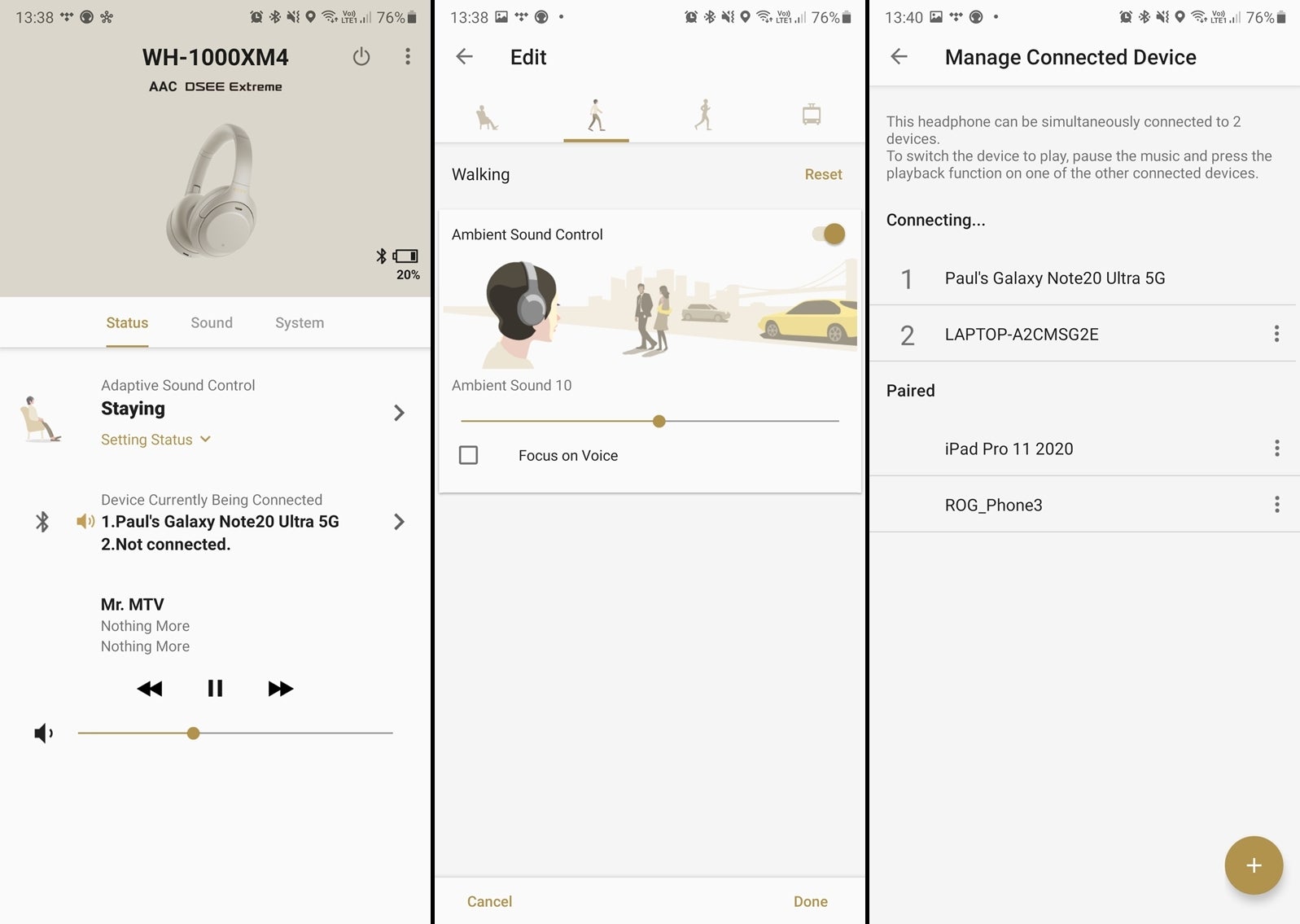 OK, so what does the Sony Headphones app do? Since the WH-1000XM4 can detect what you are currently doing (sitting, walking, running, commuting), you can use the app to choose just how much ambient noise you need to be coming through for either scenario. Or, you know, you can disable the automatic detection entirely. That's what I preferred to do because the auto detection is entirely too sensitive. I might just take a couple of steps away from my desk to grab something and come back to my PC and the auto ambience would re-adjust itself 3 times in the process.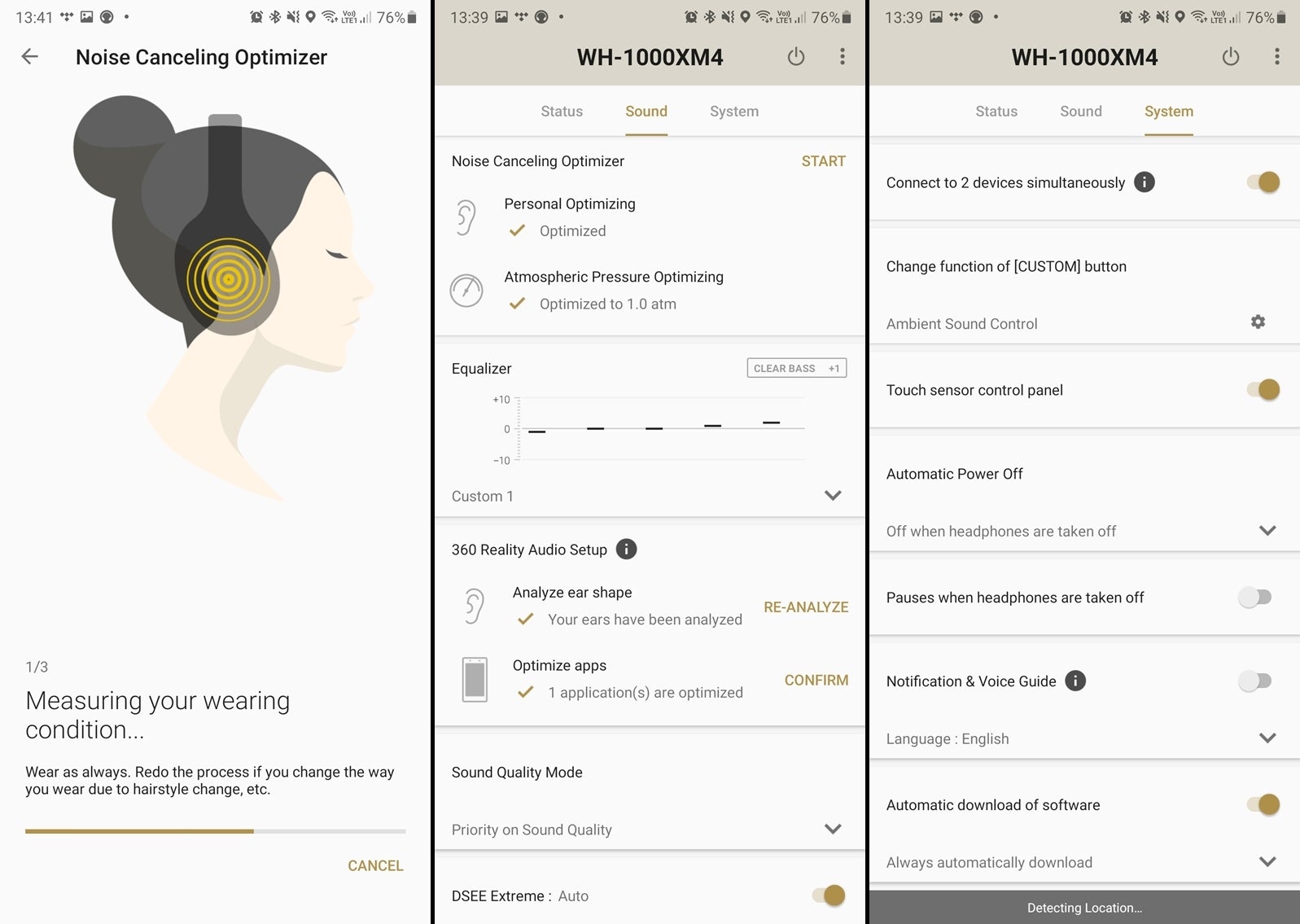 There's an on-board EQ, which comes with a bunch of presets, a full manual mode, and two slots for your own custom profiles. You can also optimize the active noise canceler by taking photos of your ears via your phone's selfie camera. The same photos are used for the app to calibrate and activate the 360 Reality Audio feature.
Dual device support
The Sony WH-1000XM4 comes with a highly-requested feature — dual device connectivity. This means that you can have the headphones paired with two different devices simultaneously. Whenever you play audio on one of them, it automatically comes through the XM4s. If both devices are playing sound, the one that was first takes priority. If you get a call on your phone, that takes over entirely.
You do need to make some sacrifices, though. If you activate dual device support, you can no longer use the LDAC codec — the Sony-developed codec for high-quality audio over Bluetooth. For what it's worth — I tested the sound multiple times with LDAC on and off and I could barely notice a difference (maybe it was even placebo). But purists out there will probably prefer to keep dual device support off.
Is 360 Reality Audio worth it?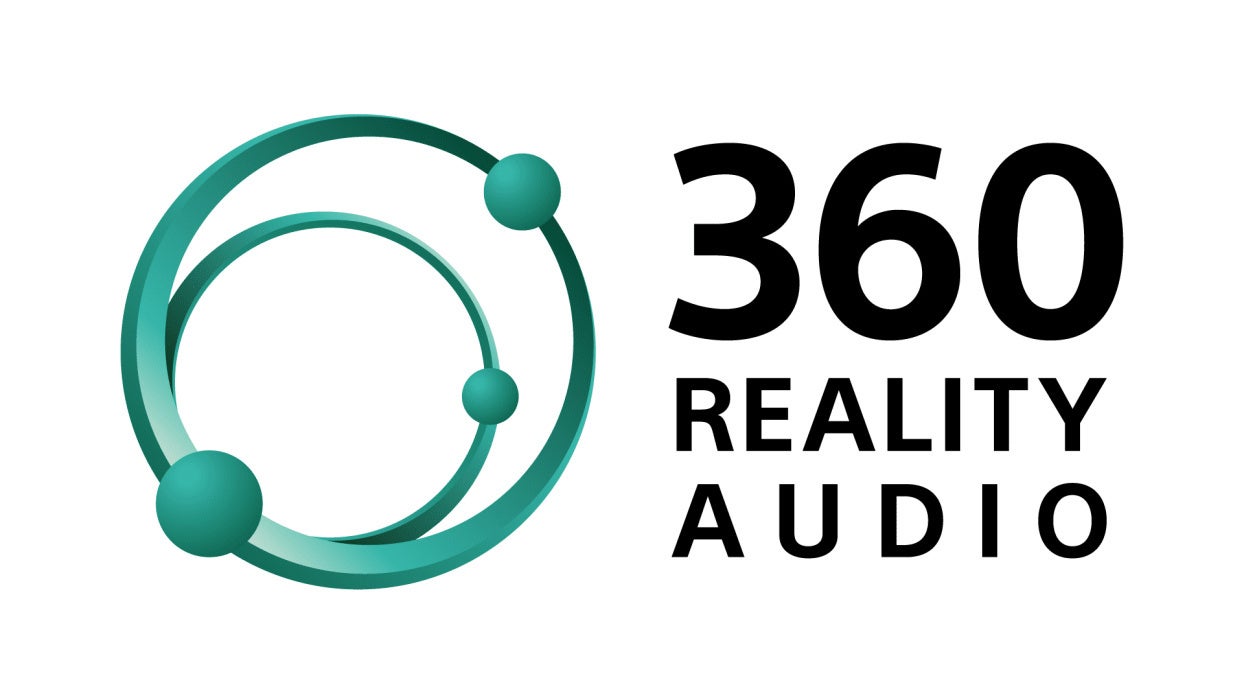 As it stands right now, 360 Reality Audio is barely a selling point for the XM4s. In order to make use of it, you need to listen to songs that are specifically mastered to make use of the new technology. And these tracks are usually hidden away behind premium service on audio platforms. For example — you need to upgrade to Tidal Hi-Fi to access 360 Reality recordings.
Then, there's the fact that there are very few tracks to enjoy in the new mode. So, hardly worth the premium subscription for that alone.
As far as how it sounds… it's OK, it's good. Yeah, I may sound a bit unimpressed here. That's because I can't see much of a difference between a 360 Reality track and a song that has been carefully mixed and mastered, with its instruments thoughtfully spread across the conventional stereo spectrum. But hey, maybe the track that's meant to wow me is yet to come.
What is Speak-to-Chat?
Speak-to-Chat basically means that the WH-1000XM4 will detect when you are talking to somebody, so the headphones will bring the music down to minimum and dial the ambient sound up to maximum. So, you can have a quick conversation with a store clerk, for example (provided you don't consider wearing the headphones while talking to be rude). The XM4s are extremely good at picking up your own voice and I haven't had them accidentally activate Speak-to-Chat by "overhearing" someone else's voice.
Granted, in the current conditions, I can't say I walk through crowded areas a lot.
But, mostly, I kept Speak-to-Chat off, since I didn't want it to activate every time I hum or give my dog a command.
Call quality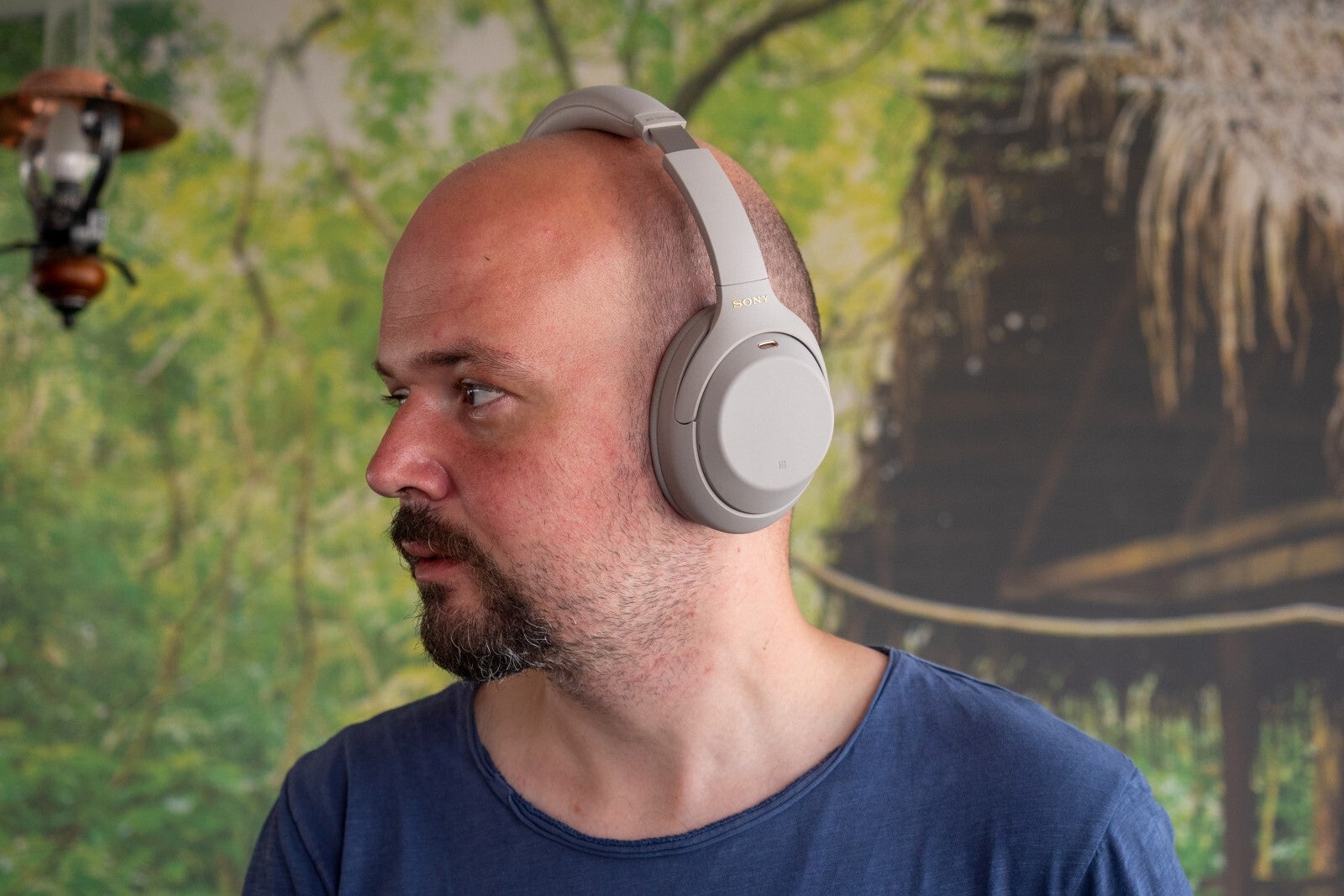 While voices through the WH-1000XM4 still sound very crisp and clear, your callers won't be exactly happy with the microphones on the headset. The quality is passable at best, but often, you will probably be asked to just switch to your smartphone's microphone and speak through that.
Wired connectivity
In the box, you get a standard stereo cable. You can use it to wire the WH-1000XM4 to a headphone jack and listen to music without turning the headphones on. In this state, the sound is a bit different as it's not using the internal amp, there is no noise cancelling, and no EQ. But it's still OK — the XM4s drivers are definitely high-quality. It's just not as crisp as when the headphones are on.
Battery life
Sony claims up to 30 hours of continuous playback. While we can't know what conditions exactly these tests were made in, I can definitely say that the XM4s can last quite a bit. I am on my third day of use and the battery is at about 40%. That's about 4-5 hours per day, so I am pretty much on track to reach something in the ballpark of 25-30 hours on a single charge.