Sony Ericsson Xperia X10 mini Preview
5

This is a global GSM phone. It can be used with
AT&T and
T-Mobile
USA
without 3G.
The
American version
supports AT&T's 3G network.
Sony Ericsson Xperia X10 mini Release Date - Q2 2010


Introduction and Design: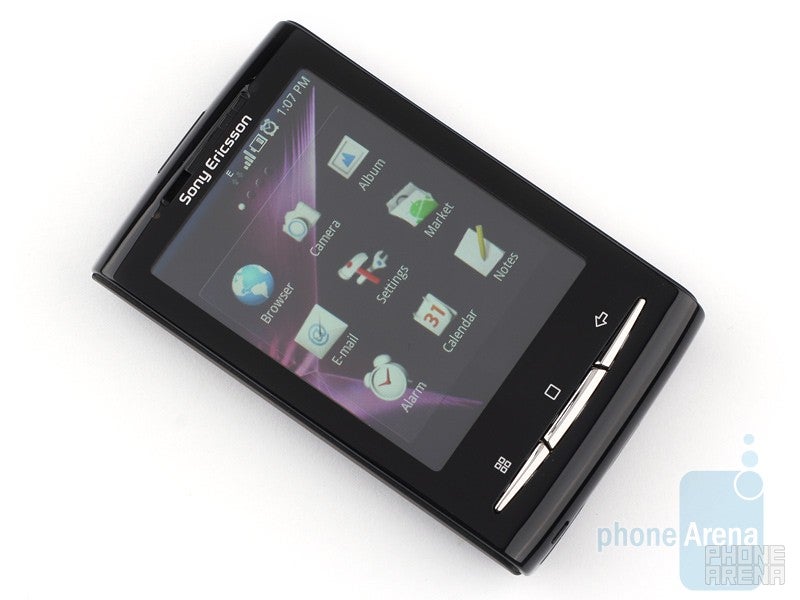 As of now, the market isn't really chock-full of compact Android phones. When you look at the existing lineup, you see the rather large products like the
Motorola DROID
(
MILESTONE
) and the
Google Nexus One
and some that are considerably smaller like the
HTC DROID ERIS
in the States and the
Hero
in Europe. Maybe it was this market gap that Sony Ericsson has noticed when coming up with the idea of the
Xperia X10 mini
we first saw at this year's MWC. Actually, the manufacturer has literally taken the term "compact" to a whole new level (that is, in terms of Android handsets) with this phone. (Yeah, we said we want compact, but this here's something else!)
As the name implies, the Sony Ericsson Xperia X10 mini is a
shrunken down version of the
Xperia X10
. In contrast to what Nokia did with the
N97 mini
however, Sony Ericsson has gone to extremes here, and the X10 mini is now one of the tiniest handsets of all times. It has kept the "human curvature" design with soft-touch coating on the back, which makes it pleasant to hold.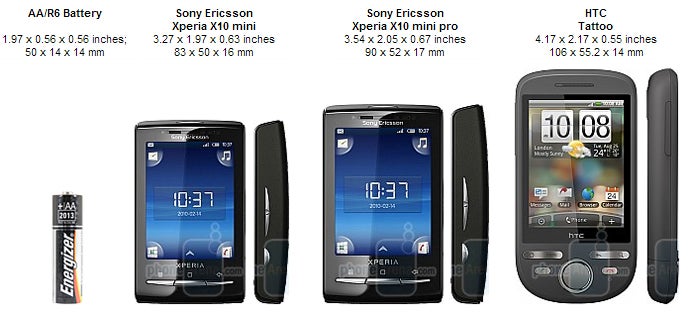 You can compare the Sony Ericsson Xperia X10 mini with many other phones using our
Size Visualization Tool
.
You may find the
screen
surprisingly small – only 2.55 inches with QVGA resolution. The image quality is nice and since the touch technology is capacitive, using the display is a fun experience. In the software part we'll see how the manufacturer has transformed the user interface so it is easy to use on a screen that small.
All the
keys
on our prototype unit felt nice, with distinct enough click. All but the lock button, which lacked almost any travel, but we hope this is a flaw of our unit only. On the back you have a 5MP camera with autofocus and an LED flash, as well as the loudspeaker.
The connectors you'll find on the Sony Ericsson Xperia X10 mini are standard microUSB and 3.5mm.
So, as a whole the Sony Ericsson Xperia X10 mini is a very sweet smartphone. Although it isn't introduced as a fashionable device, it does have its own appeal that attracts the user. And it's incredibly small, to the point where it becomes just slightly inconvenient in bigger male hands. But we do not consider it being a lady phone. Besides, the Xperia X10 mini pro (the QWERTY variant of the X10 mini) will add the needed size, as it will be a bit higher (and just a millimeter thicker). So, yes, we quite like X10 mini's design, and no, we are not pansies.
Sony Ericsson Xperia X10 mini 360 Degrees View: Recommended Stories