Samsung Memoir Review
8

The review has been updated on 18 March 2009

Introduction:
There have been many races in the cellular world: the race to 2G, then 3 and now 4G, full keyboards, then full touchscreens, then larger touchscreens. Currently the megapixel race is on, and we've seen an array of 5 then
8 megapixel
(
and soon enough, 12
) shooters hit the market. Problem is, as usual the US has been left out in the cold. No more! Samsung has brought their top of the line unit to the States courtesy of T-Mobile, with a few refinements and a new name. The Memoir is an 8 megapixel beast with Xenon flash and a slew of other features like smile detection and auto focus, all running atop Samsung's widget-driven TouchWiz UI.
Included in the box you'll find:
Li-Ion battery
AC Adapter
1GB microSD card
Stereo headphones
USB cable
Design:
The Memoir is smaller than you expect. There is a noticeable camera bulge, but it fits well in the hand and is about the same size as the 5MP
Behold
.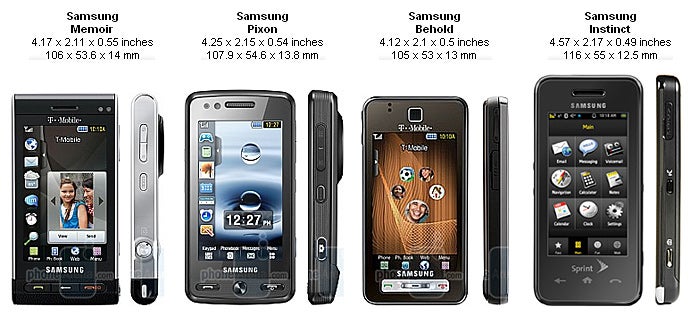 You can compare the Samsung Memoir with many other phones using our
Size Visualization Tool
.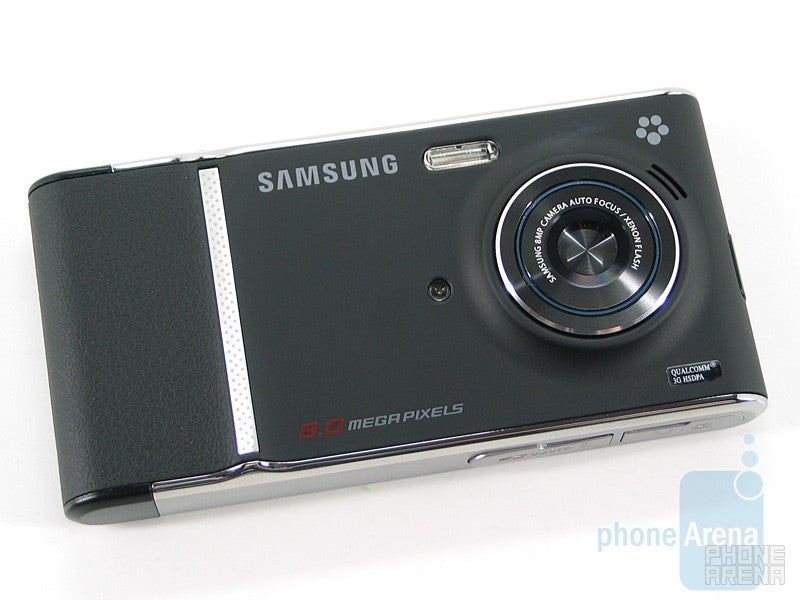 The front of the phone is dominated by the
large touchscreen
, with three simple buttons at the bottom: Talk, Back and End. Flip it over and it could easily pass as a digital camera. The camera lens is hidden behind a shutter and only opens when the camera is activated. The
Xenon flash
sits above the camera mechanism and to the left is the sensor light. In the hand it feels like a digital camera as well; the shutter button is placed below your right index finger, exactly where you'd expect it, and the volume rocker acts as a zoom for your left index finger.
There is a simple lock button below the volume rocker, and on the left side of the phone you'll find the microSD slot and charging/data port. Unfortunately it uses Samsung's proprietary adapter and not microUSB. This port is also used as the headset jack; no 3.5mm love here. All of the buttons have very good tactile feedback so there is no doubt as to when they have been pressed.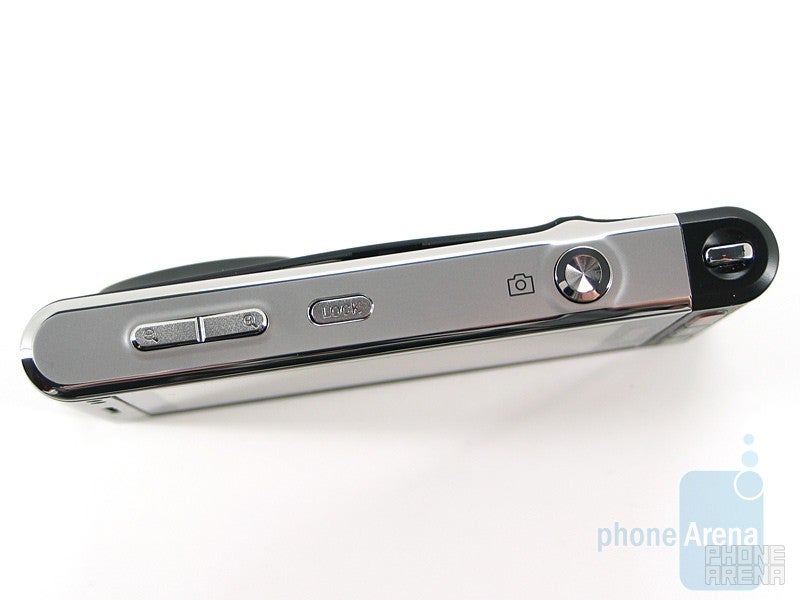 Right Side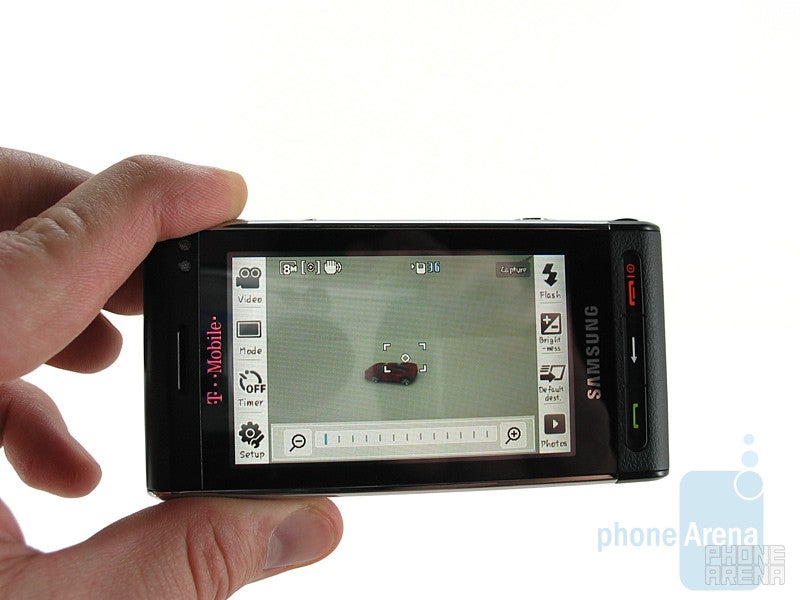 The
240x480 display
is very attractive and responsive. It holds up to sunlight well enough and the haptic feedback lets you know when you have activated a feature. At 3.1" and 262K colors it is not quite as rich as the
iPhone
or
N96
, but beats most other models on the market.
The design is very straightforward and simplistic, and we like the results. It fits nicely in our pocket, unlike other high class camera phones such as the Nokia N96. The camera hump is noticeable, but not a deal-breaker and carrying it around it felt no different than our
Instinct
. The build quality is of the highest standard, as we've come to expect from Samsung.
Recommended Stories