Samsung Galaxy S6 official S View Cover review
8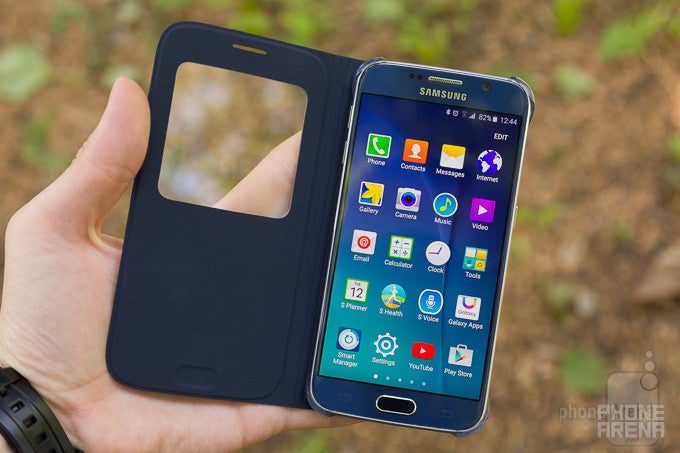 Samsung's official S View Cover for the Galaxy S6 is one of the most popular solutions for users that want both some level of protection for their Galaxy S6, as well as the peek window functionality that allows you to quickly glance to view missed calls and notifications.
One thing you notice right away is that this case is a bit of a pain to slip on and take off, so if you plan on often removing the phone from the case and then putting it back on, this won't be a great solution.
Size-wise, the case adds fairly minimal bulk to the impressively thin Galaxy S6: with the case on, the dimensions on the phone grow to 5.71" (145 mm) x 2.92" (74.3 mm) x 0.48" (121 mm), up from 5.65 x 2.78 x 0.27 inches (143.4 x 70.5 x 6.8 mm) for the bare phone. The case is not too heavy, but not the lightest one either, tipping the scales at 1.76oz (50 g).
It comes in a wide variety of color options: black, white, gold, yellow, orange, blue, with a soft padded inside, plastic clasps on the four edges, and a leather-like finish on the outside.
The most polarizing issue about this case is that it is often said to be causing scratches to the Galaxy S6 display. We've used our unit for a couple of weeks and notice no scratching whatsoever. It's worth double-checking if the issue is not actually caused by small particles of debris rubbing on the soft aluminum finish that are causing the scratches. Cleaning the case off those particles would solve this problem.
The S View Galaxy S6 Cover comes with the neat auto on-off feature, which basically means that when you close the front door of the case the phone turns off automatically, which is neat. The peek S View features allow you to check notifications, and you can even use the camera on the small peek window, which is a nice extra.
All in all, the Galaxy S6 S View Cover is a stylish case that has a rather minimal footprint. It will protect your phone from scratches and minimize the chance of the phone falling flat on its display, which can deal catastrophic damage to it. The official $50 price tag is definitely very steep, but you can currently get the case for around $30 at Best Buy and Amazon which is a more reasonable price that allows us to give it our recommendation.
You can buy various cases for the Samsung Galaxy S6 and Galaxy S6 edge from Mobilefun.com here.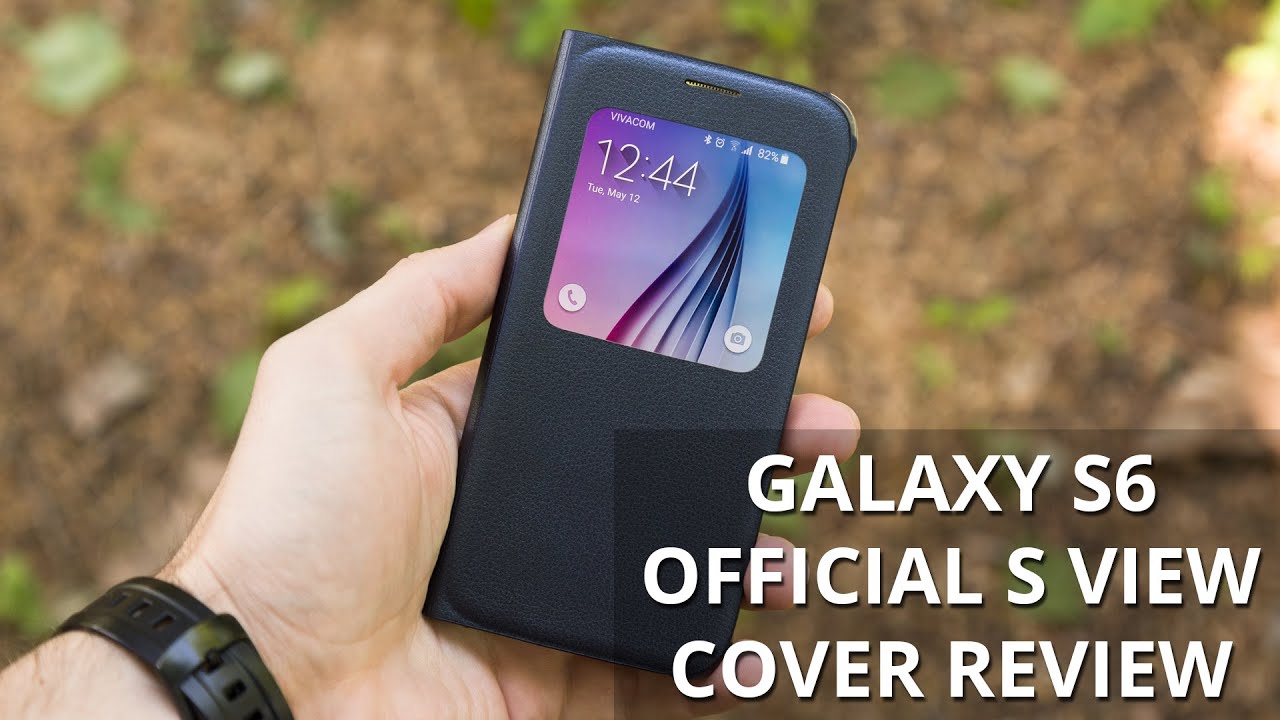 Recommended Stories