Samsung Galaxy S III vs Sony Xperia S
99+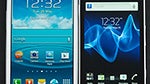 In this comparison, we're using the international version of the Samsung Galaxy S III, which comes with a quad-core Exynos CPU and 1GB of RAM. The U.S. versions come with a dual-core Snapdragon S4 CPU and 2GB of RAM, as well as LTE, except for T-Mobile's, which lacks LTE.

Introduction: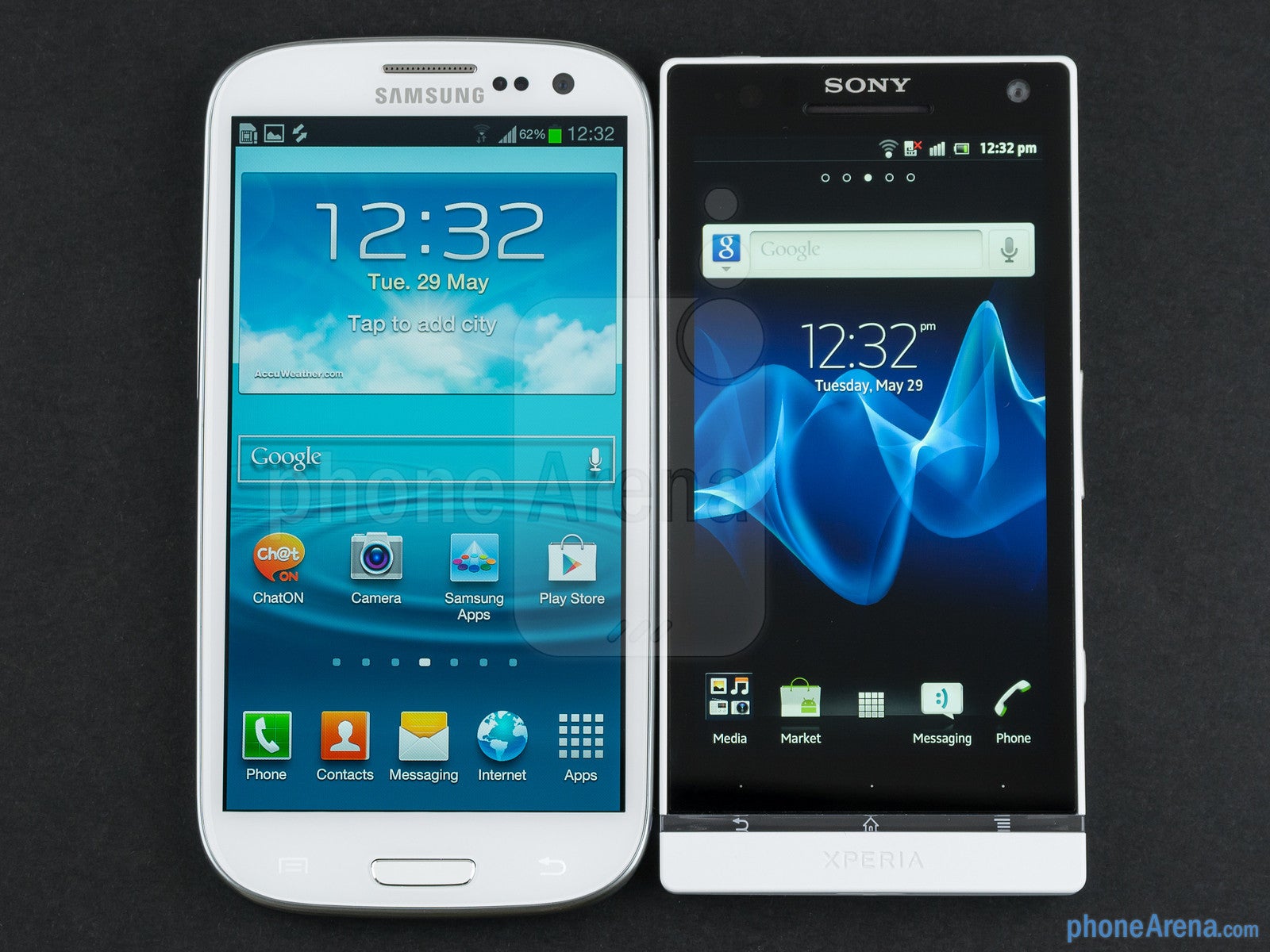 Sony's lineup of Android phones has been picking up pace recently, but now with the
Xperia S
and its buddies, the
P
and
U
, the company is hoping to finally reclaim that title of a leading phone manufacturer. However, for such a thing to happen, Sony's Xperia S will have to win quite a few tough fights – like the one against the
Galaxy S III
, which, as we know, is not an opponent to mess with.
Anyway, such a clash is basically inevitable, if you want to be the alpha smartphone, so here it goes!
Design:
You don't need to be a design school graduate to see that the engineers at Samsung and Sony have had some completely different ideas on their minds when designing the Galaxy S III and Xperia S. In short, the Galaxy S III has a much rounder shape, which feels a bit more user-friendly, compared to the sharp edges of the Xperia S. The GS III is also slimmer and has a glossy plastic finish. Meanwhile, the Xperia S is matte and feels in an entirely different way, so it'd be best to try them both before you decide which one works better for you.
It's true that the glossy plastic of the Galaxy S III attracts quite a lot of fingerprints, but it's also true that the Xperia S, especially in its white form, is a handset that gets dirty very easily, so you may often have to take a minute to clean it up.
In terms of dimensions, both handsets are pretty much equal. We say that because even though the Xperia S is a bit smaller (after all, it has a smaller screen), it has more of a rectangular shape, whereas the Galaxy S III has rounded corners, which makes it feel more compact than it is.
Display: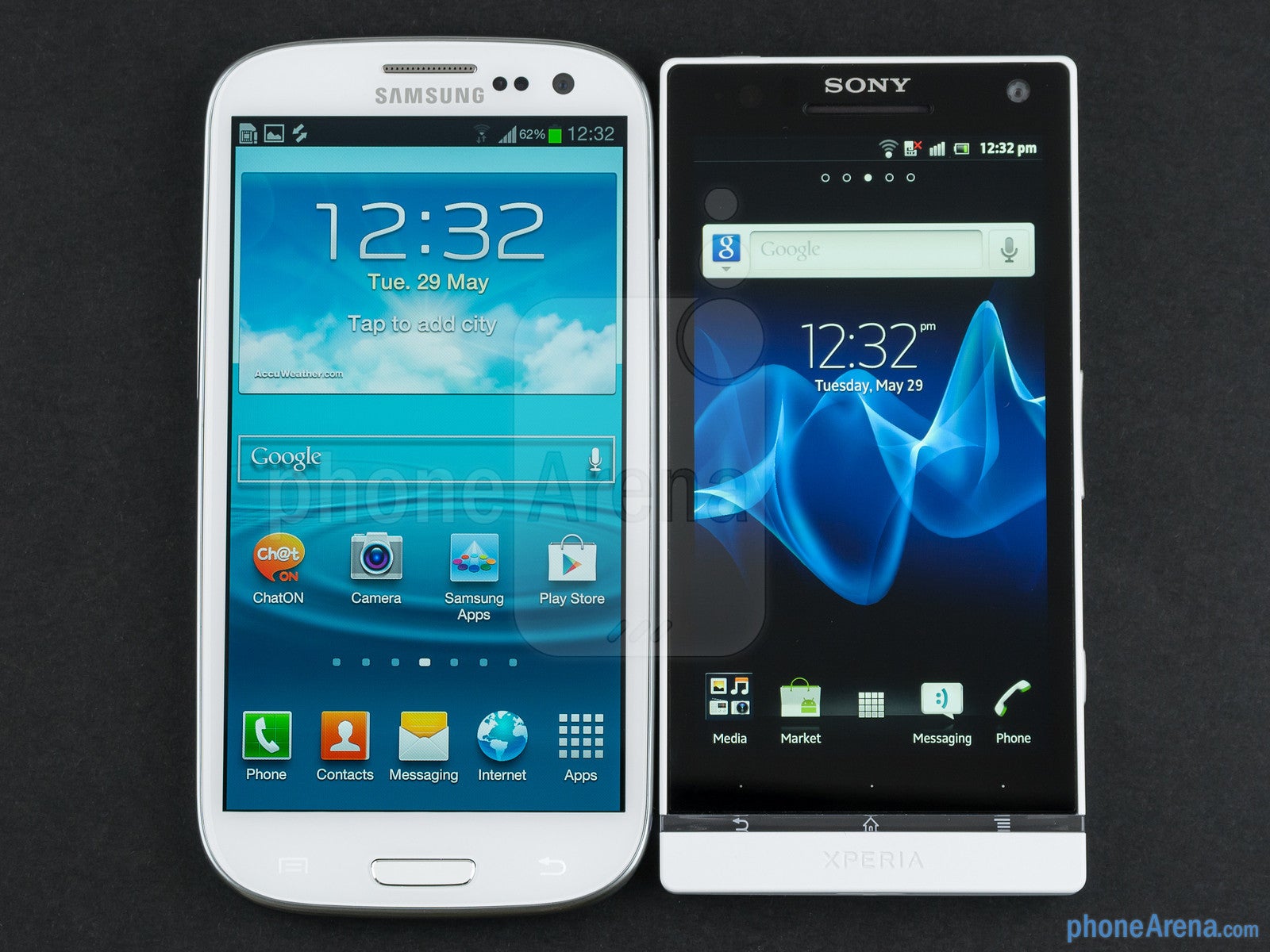 Both the Samsung Galaxy S III and Sony Xperia S feature fantastic displays. On one hand, we have the
Galaxy S III's 4.8" HD Super AMOLED
, and on the other, there's the
Xperia S's 4.3" LED-backlit LCD
. As we said, both of these are magnificent, but also both have pros and cons. Due to its AMOLED-based technology, the GS III's screen has better contrast and more vivid colors, but the Xperia S actually blasts it with its ultra-bright output, as well as more natural, but still captivating color gamut. Also, thanks to its smaller size, the Xperia S comes with a higher pixel density – 342 ppi, versus the 306 ppi of the GS III. The difference is not great, of course, as both are very detailed, but still, there is one, especially when you also have in mind the GS III's PenTile matrix.
Samsung Galaxy S III 360-degrees View:
Sony Xperia S 360-degrees View:
Recommended Stories