Samsung Galaxy S III vs Nokia Lumia 900
66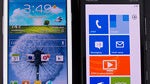 Introduction: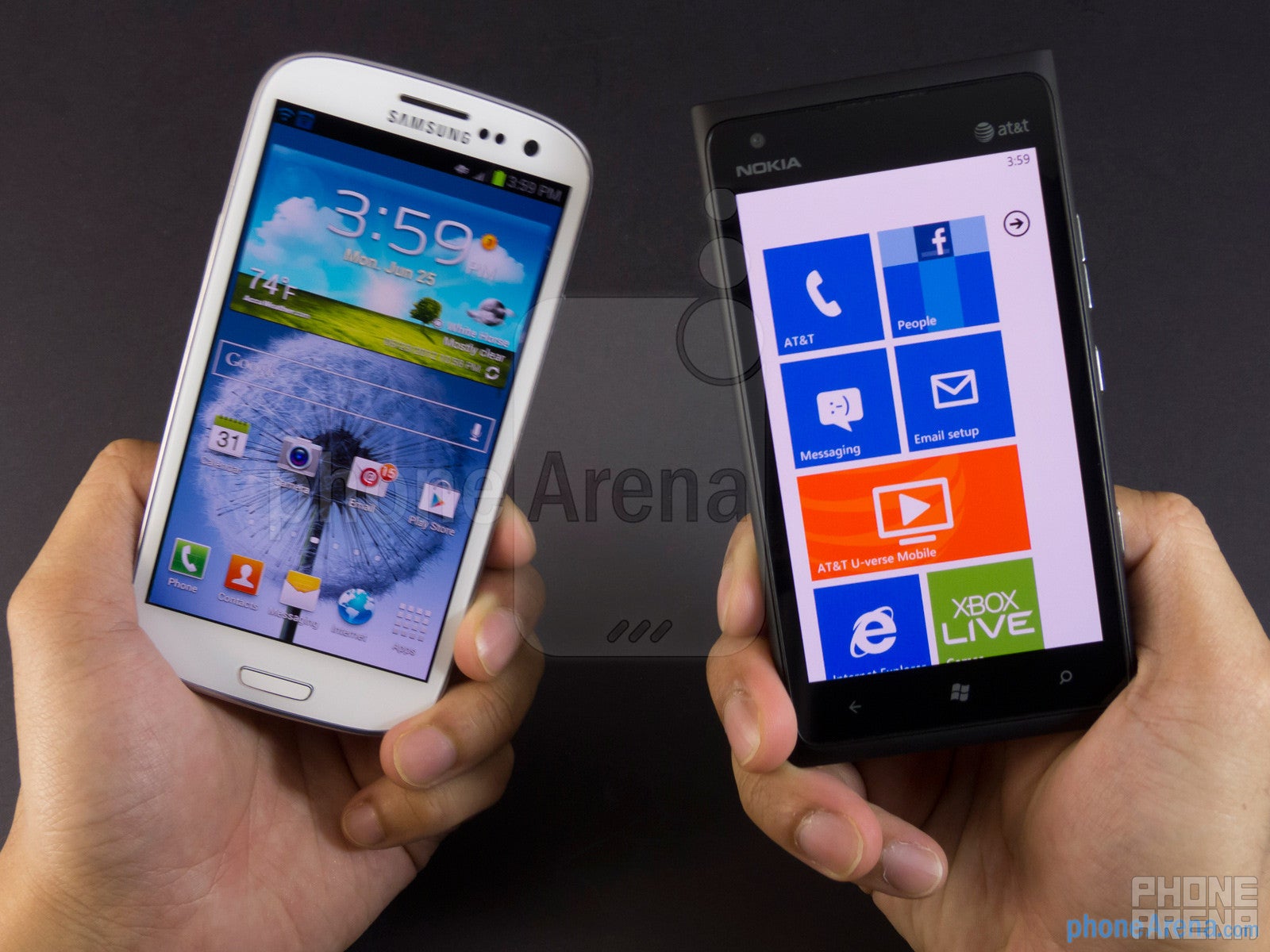 For the last couple of months, the
Nokia Lumia 900
has established itself as a viable competitor thanks to the combination of it stellar design and killer $100 on-contract price. Arguably, it's the best of the best when it comes to the Windows Phone community, but as we know all too well in the smartphone industry, there's always a snake hiding behind the bushes waiting to attack. With that in mind, the
Samsung Galaxy S III
is undoubtedly ready for the challenge, as it's undeniably one of the most highly anticipated smartphones out there. Obviously, they're running completely different platforms, but we'll see which one is able to soundly perform in all categories to come out on top.
Design:
Sure, it's been making the rounds for some time now, but we still have to hand it to the Nokia Lumia 900 when it comes to design – mainly because it's original and fresh when compared to other things. Well, it's not to say the Samsung Galaxy S III pales in comparison, since it's technically lighter and thinner, but when first impression make a ton of difference, it doesn't quite have the resounding wow factor when compared to something like a cyan Nokia Lumia 900. On top of that, the Lumia 900's unibody polycarbonate construction feels considerably sturdier than its rival.
Naturally, the two handsets feature capacitive buttons below their displays, though, the Galaxy S III incorporates a physical home button, but in any event, they're spaced evenly from one another to minimize accidental presses. However, we prefer the physical buttons clinging around the sides of the Galaxy S III over the Lumia 900, since they're slightly raised more and offer a better response. Rounding things out, it's worth noting that the Galaxy S III is benefitted by its video-out functionality with the aid of a special MHL adapter, removable battery, and expandable memory via its microSD card slot.
When it comes to snapping photos,
both flaunt 8-megapixel auto-focus camera
with LED flashes, but the Lumia 900 has the acknowledgement of having Carl Zeiss optics. However, the Galaxy S III is capable of shooting 1080p videos with its camera – whereas the Lumia 900 is limited to 720p. Additionally, they both have front-facing cameras for all our video-chatting needs, but the Galaxy S III's higher count 1.9-megapixel camera has the ability to shoot 720p videos.
Display:
Simply turning on their displays, it's quite noticeable that the
Galaxy S III
has the commanding attention with its
4.8" HD (720 x 1280) Super AMOLED
display. Conversely, the
Lumia 900's 4.3" WVGA (480 x 800) ClearBlack AMOLED
display is still nice and pretty, but it lacks the wow factor to capture our attention between the two. Furthermore, the Galaxy S III wins with its higher resolution display, which is most apparent when looking at fine text in the web browser. Naturally, both displays are extremely vibrant and boast wide viewing angles, but it's the Galaxy S III's overall package that reels us in more than Nokia's offering.
Samsung Galaxy S III 360-Degrees View:
Nokia Lumia 900 360-Degrees View
Recommended Stories