Pong Rugged Intelligent Case for iPhone 5/5s Review
1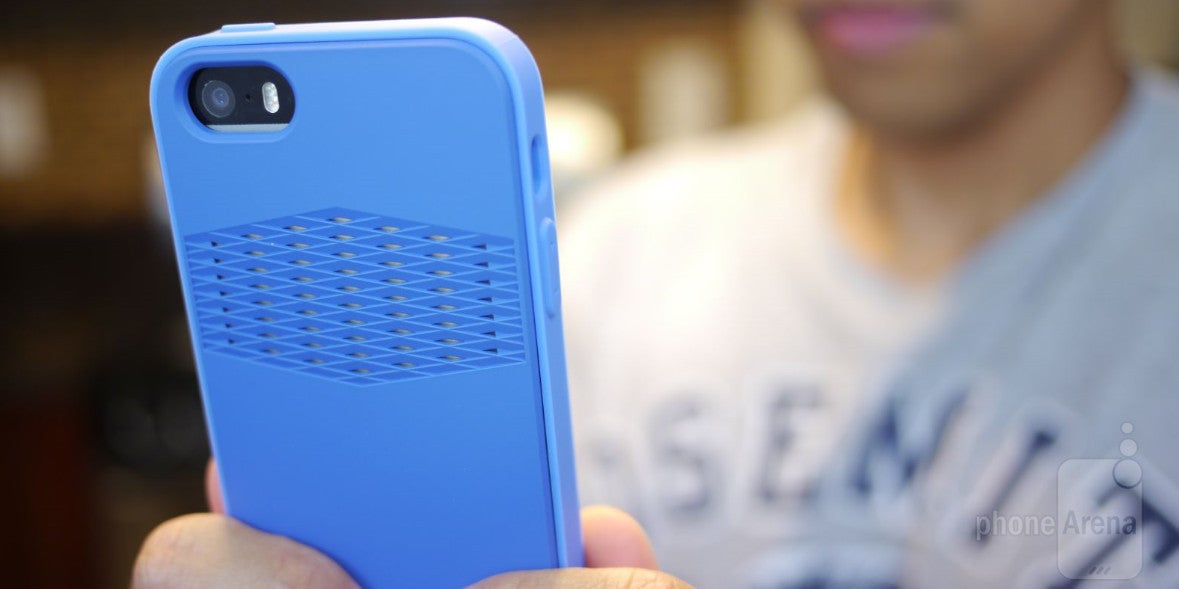 There are all sorts of cases for the iPhone. From the usual stylish ones, to battery cases that give us longevity on the road, there is no shortage of cases for Apple's pride and joy. Heck, there are also the unconventional ones out there, like the
Absolute Linkcase
, which improves the Wi-Fi connectivity of the iPhone by merely extending its discrete antenna. Well, for those owners who take pride on having a solid connection to the network, cellular in this particular scenario, the Pong Rugged Intelligent Case for the
iPhone 5
/
5s
is ready to take on the arduous task of achieving that.
Visually, for something intended to boost the cellular connection of the iPhone 5/5s, the Pong case looks much like an ordinary, form-fitting one. Available in four different colors, our cobalt blue review unit doesn't scream anything out of the ordinary with its design. Constructed out of this tough plastic material, which has a rubbery finish, it completely hugs the iPhone so that it's firmly in place. One of our problems with this, though, is that it makes it really tough inserting and removing the phone – to the point that we feel we might actually snap the phone in half trying to pry it off the case.
Nevertheless, the manufacturer claims that it'll protect the phone from drops as high as 4 feet. In our own experience, it seems to do just that, as the phone simply absorbs the impact, and bounces to cushion the fall. Even though the case adds a small lip to the display, Pong is nice enough to include a screen protector to guard it against scrapes and scruffs due to impact. For a rugged case, it's pretty nice to see that it's form-fitting and doesn't tack on a whole lot of bulk – so it's still pretty compact.
Around the rear, the design is broken up by the crisscrossing pattern design, which interestingly enough tucks away a micro-thin, gold antenna that not only helps to reduce exposure to wireless energy (SAR radiation) by up to 82% below the FCC limit, but it also helps to improve connectivity to the cellular network. In fact, Pong claims that the iPhone 5s outbound signal increases by 27% – while also increasing its range up to 13%. Now, that's all fine and dandy that they claim that, but in our practice, we essentially see a boost in signal strength, which usually translates to an extra bar in the notifications area. As for that dreaded radiation exposure? Who knows if it's really doing the job by redirecting it away from our face, but we'll give them the benefit of the doubt.
So, how much for this signal improving, radiation redirecting Pong Rugged Intelligent Case? Well folks, you'll need to
cough up a good $70 to pick this one up online
through Pong's web site. Indeed, the price is comparable to some battery cases, or stylish ones that are better looking than this, but the more pressing question at the moment is how much you value your phone and health. With the former, improved signal strength to the network means that the iPhone is working less to maintain a connection – saving battery in the process. And with the latter, who knows how the iPhone 5s is impacting us with its invisible radiation, but you can rest knowing that there's a barrier there helping to deflect some of that away from your face.