Felix HandHold iPhone 5s Wallet Case Review
11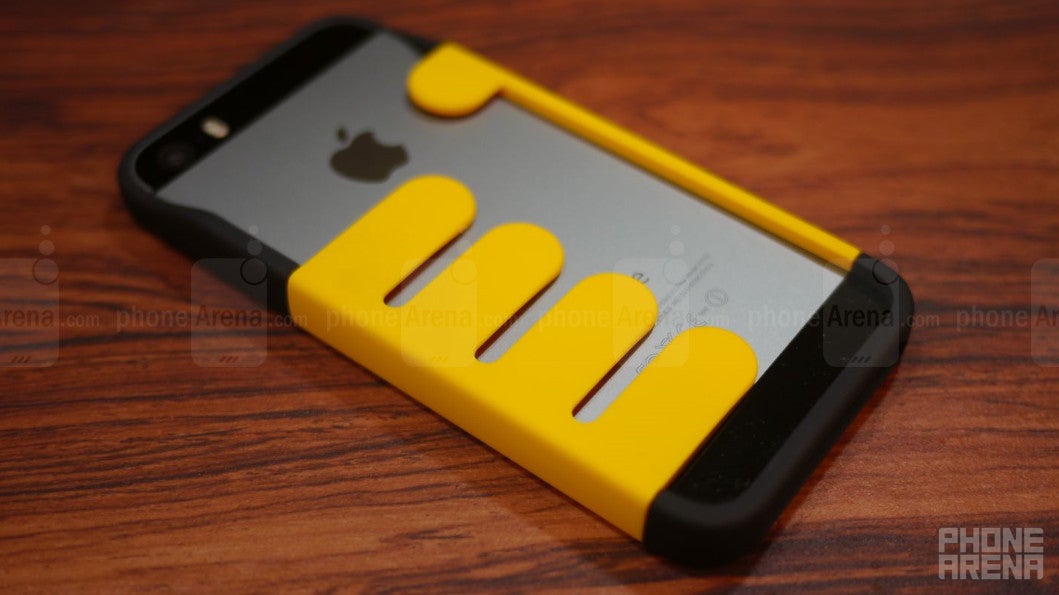 Felix, it's a name that you probably haven't heard of yet, but after checking out this case, we're certain that the name will stick around for sure. We've checked out several wallet cases for various smartphones in the past, with some offering a more practical implementation than others, however, we haven't been totally impressed by many of them. Some employ that folding wallet design, while others just have a few slits to accommodate some things, as a whole though, they've all lacked an interesting design. Well folks, the team over at Felix have a very clever, minimalist wallet case for the iPhone 5s – the Felix HandHold.
Alright, we'll admit that our interest is piqued significantly by this HandHold case, mainly because it's form fitting, it's available in some flashy-bright colors, and that the design isn't typical of a wallet case. To tell you the truth, the HandHold case isn't going to replace your wallet, the one that's grossly bursting with all your stuff, but rather, it's meant to be the perfect companion for a night out – just because it's able to only accommodate up to three cards, or a mixture that can include cash.
Like we said, the HandHold is a minimalist case, since it reminds us of a bumper case with a few "
fingers
" around the back to hold content in place. Actually, from the rear, the design looks as if a hand is actually grasping the smartphone. Putting on the case, we're left to simply put it around the sides of the phone – while the bottom piece snaps with the main frame to keep everything nice and shut. And it's constructed from this high strength engineering thermoplastic material, which helps it to protect it from some minor bumps and bruise. However, it's not meant to survive serious falls, especially if something comes in contact with the display. It's wonderful that the fingers flex to accommodate the things we need, but the screen of the iPhone 5s is left exposed – it doesn't include a screen protector, so you'll need to make sure you have one to protect it.
This is arguably the best looking wallet case we've seen! Needless to say, it's not for everyone, but if you plan on dancing the night away and don't want to be burdened by having your wallet and phone on you, the Felix HandHold case for the iPhone 5s is the ideal solution. With its retail pricing of $29.99, which includes a a screen protector for the rear to protect it from scruffs that can incur from taking in/out your various cards that are along for the ride, it seems like a reasonable offering, especially with its unique design. Trust us, your pockets will surely appreciate the lighter load! Expect to see it land soon online.
Recommended Stories