Piper Review
1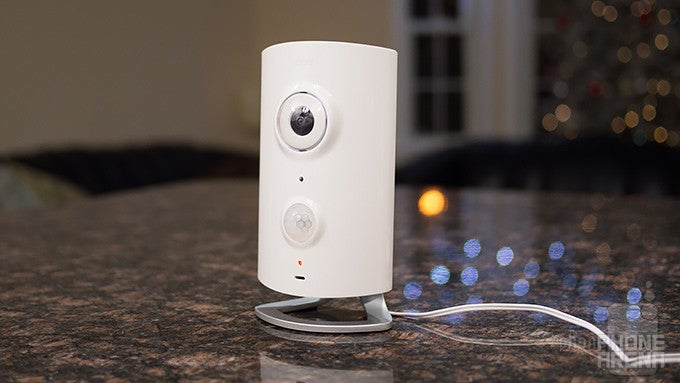 Introduction
The home is evolving in more ways than we can imagine. In the last couple years alone, we've seen this surge in the concept of a "smart" connected home – where we're able to monitor and control certain things through the power of our smartphones. One particular device that's aiming to unify the experience is Piper, a system that blends together video monitoring, security, and automation, to give the user complete access to what's happening at home. If peace of mind is something you yearn for, then Piper seems to be playing the correct tune for the occasion.
Design
It doesn't try to look discrete at all, but we do like that it features a battery backup system.
Even though Piper is a system of devices that work in conjunction together, the main unit itself is something that resembles your standard looking remote camera – albeit, it's enhanced to accrue additional data on top of video feeds. Essentially, it's a free-standing or mountable camera with a 1920 x 1080 Omnivision CMOS sensor with a wide 180-degree fisheye lens. Not only that, it's also packing a bunch of sensors, like ambient light, temperature, and humidity sensors, to aggregate data that can be accessed remotely through a connected device.
As for the housing itself, we wouldn't say it's necessarily discrete looking, especially when it's set up as a free-standing unit with its aluminum stand, but it's at least sporting a clean finish with its glossy white plastic casing. On its façade, we have its camera, sensors, speaker, and LED notification light – while in the rear, we have its power connection in addition to the AA battery backup compartment. Its main source of power is drawn through its wired connection, but in the event that's cut, the battery backup provides additional use.
Supplementing Piper is the wealth of optional Z-Wave accessories, which are needed to really give the home that "smart" finish. In particular, there's the Z-Wave door/window sensor, which pairs with Piper to inform us when a door/window is opened – and even perform an action, such as automatically start recording video. Additionally, there's also the Z-Wave smart switch that has an outlet on it, allowing us to turn on/off whatever is connected to it remotely. For example, we can have a lamp plugged into it, so we can manually or automatically turn it on/off.
Recommended Stories