OtterBox Defender Rugged for Samsung Galaxy S6 case review
6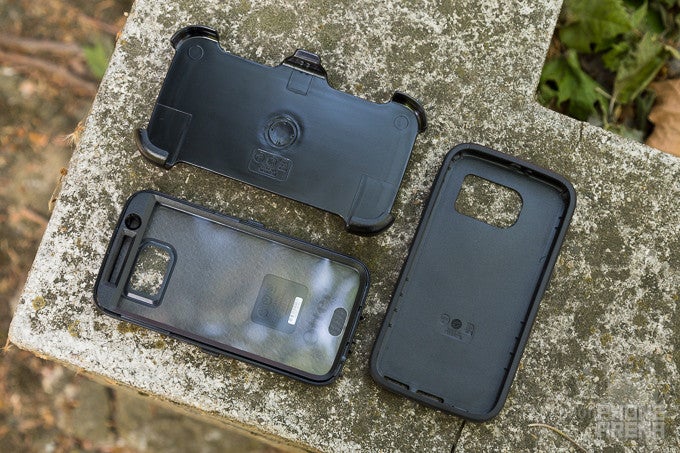 The OtterBox Defender Samsung Galaxy S6 case is built with ultimate protection in mind, and it shows: the case adds a lot of bulk, just as it adds protection. The case itself consists of several parts including a screen protector that you have to disassemble in order to put the phone inside.
After fiddling around with how this case is built and finally fitting the Galaxy S6 inside it, we felt like the phone is in a tank: the two-part protection structure including a plastic, tight-fitting inside layer and a rubbery (TPU) outside part feel reassuringly solid. With the OtterBox Defender on the Galaxy S6 we would not worry too much even playing frisbee with our S6s (still, we would rather not do that if the floor was concrete, but totally wood on grass or at the beach, it's that well-protected). There is also a third element, a belt-clip holder that some may find useful.
In terms of size, the OtterBox Defender with the phone inside it measures a whopping 6.03" x 3.21" x 0.57", more than doubling the thickness of the bare phone which comes with the following dimensions: 5.65" x 2.78" x 0.27" (143.4 x 70.5 x 6.8 mm). You have a choice between gold, satin silver, steel silver, yellow, and red.
Going back to the materials used for the Defender, we have a very sturdy two-part plastic enclosure for the phone with nice padding for the back, and then you slip on the rubbery/TPU case. Yes, that is full 360-degree protection, and yes, this means you have to press on rubbery and not all that responsive physical buttons (especially the volume rocker). Interestingly, the phone can use the wireless charging feature even with this rugged bulky case on.
At a price of $60, the OtterBox Defender for the Galaxy S6 is definitely on the expensive side, but it does add excellent shock protection to your phone, so you can take it everywhere without worrying about it getting damaged. For what it does, the Defender is one of the best options available for the S6.
You can buy various cases for the Samsung Galaxy S6 and Galaxy S6 edge from Mobilefun.com here.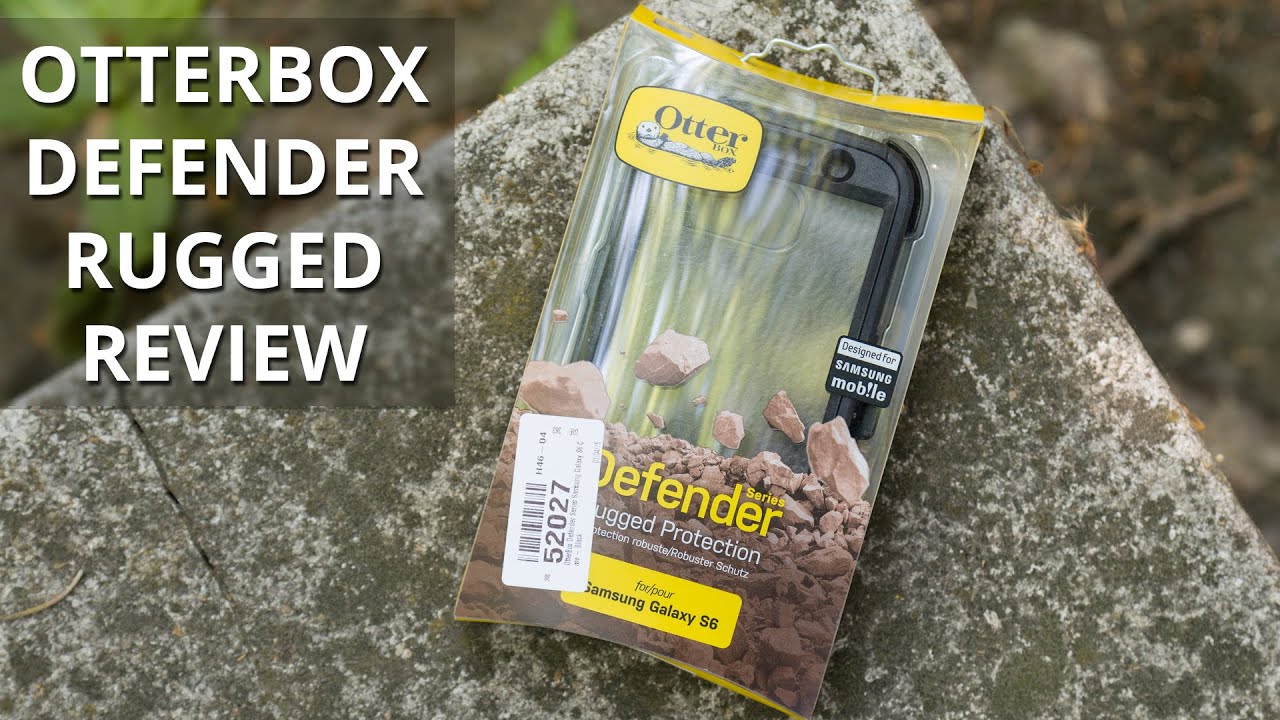 Recommended Stories