Motorola One Fusion+ Review
4
We may earn a commission if you make a purchase from the links on this page.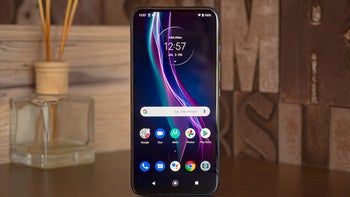 For its price of around $230, the
Motorola One Fusion+
sacrifices some build quality in favor of a good, large screen, great-sounding speaker and long battery life. It also features all the modern camera options one may want, such as wide-angle and macro shooters. The One Fusion+ is among the more impressive budget devices we've seen this year, and is definitely worth considering when on a budget, so long as it's available and supported in your region.
Design & Display
The phone features a glass display, but everything else is plastic, and it generally doesn't feel particularly nice in the hand. It's a bit thicker than most people would be comfortable with, and heavier, at 210 grams. But on the plus side, this is because the One Fusion+ packs a huge 5000mAh battery cell providing solid battery life, which many users may prefer over a thin and light phone design.
The front of the phone is almost entirely taken by the 6.5-inch IPS LCD display, which has a Full HD+ resolution of 2340x1080. For this phone's price range, the display is impressively sharp, at 395 pixels-per-inch. Watching high-resolution videos on it is a joy, as the picture is sharp and colors are just vibrant enough. Above the display is a barely-noticeable earpiece, while on the bottom is a small chin. From the front, the phone looks highly modern and clean.
The One Fusion+ doesn't have Always-On Display support, but it does feature tap to wake and Peek Display, which turns the screen on when the phone detects movement, showing notifications, time, date, and allowing for some interaction with certain notifications while locked. In the Display settings, users can also choose how colors look on the phone, Natural, Boosted or Saturated, with the Natural preset being the warmest and arguably most pleasing to the eye.
All of the phone's buttons are on the right side, starting with a non-customizable, dedicated Google Assistant button, below which are the volume buttons and the power key. The keys feel clicky and solid, and easily reachable.
On the top side of the phone is the microSD and SIM card slot, next to which is a motorized pop-up selfie camera. On the bottom, we have a single speaker, a USB Type-C port and a headphone jack.
On the plastic back of the phone we find the fingerprint sensor, which sports the Motorola logo, and a quad camera setup, complete with a flash. The plastic back doesn't feel particularly high-quality, and easily collects fingerprints, but at least it's not slippery. The phone comes in either a Midnight Blue color option, or in Moonlight White.
Even if it doesn't have the best-feeling build quality, the Motorola One Fusion+ excels in many other areas, and we'll get to them.
Display measurements and quality
Camera & Audio
The phone sports a motorized pop-up selfie camera that takes about two seconds to show up or retract, so it isn't the fastest, but we never felt slowed down by it either. It's 16 megapixels and can capture video at Full HD or HD, 30 frames-per-second. It also supports portrait mode, beauty effects, group selfie and Night Vision, for better low-light shots. The motorized selfie camera also has drop detection, and automatically retracts if the phone detects that it's falling.
On the back, the Motorola One Fusion+ has four sensors – a main 64-megapixel camera, an 8-megapixel 118° ultra-wide angle camera, a 5-megapixel macro one and a 2-megapixel depth sensor. Next to the main camera is also a single LED flash.
Photos from the main camera of the Motorola One Fusion+ generally look great considering the phone's price, with fair contrast and realistic colors. Even in darkness, photos come out distinguishable, with no noise, although quite soft. There is a Night Vision feature that helps brighten photos when needed, and activates automatically on the main camera, which is handy. There's also an HDR feature which appears to make photos slightly more vibrant, so we mostly kept it on during our usage of the phone.
The wide angle camera on the Motorola One Fusion+ produces good photos also, if a bit softer, especially around the edges. It will definitely capture any scene one may want to photograph, as it does cover 118 degrees.
The macro camera meant for taking close-ups also performs well. In good lighting, macro shots can come out truly impressive, sharp and detailed.
When it comes to video, we captured most of our test clips with the phone's video stabilization feature on, and it did a fantastic job stabilizing the footage, at the cost of slightly lesser quality. Without the stabilization feature, clips come out noticeably more shaky, but also more consistent in quality. There's the option to zoom up to 8X, although it's entirely digital, so results are highly pixelated.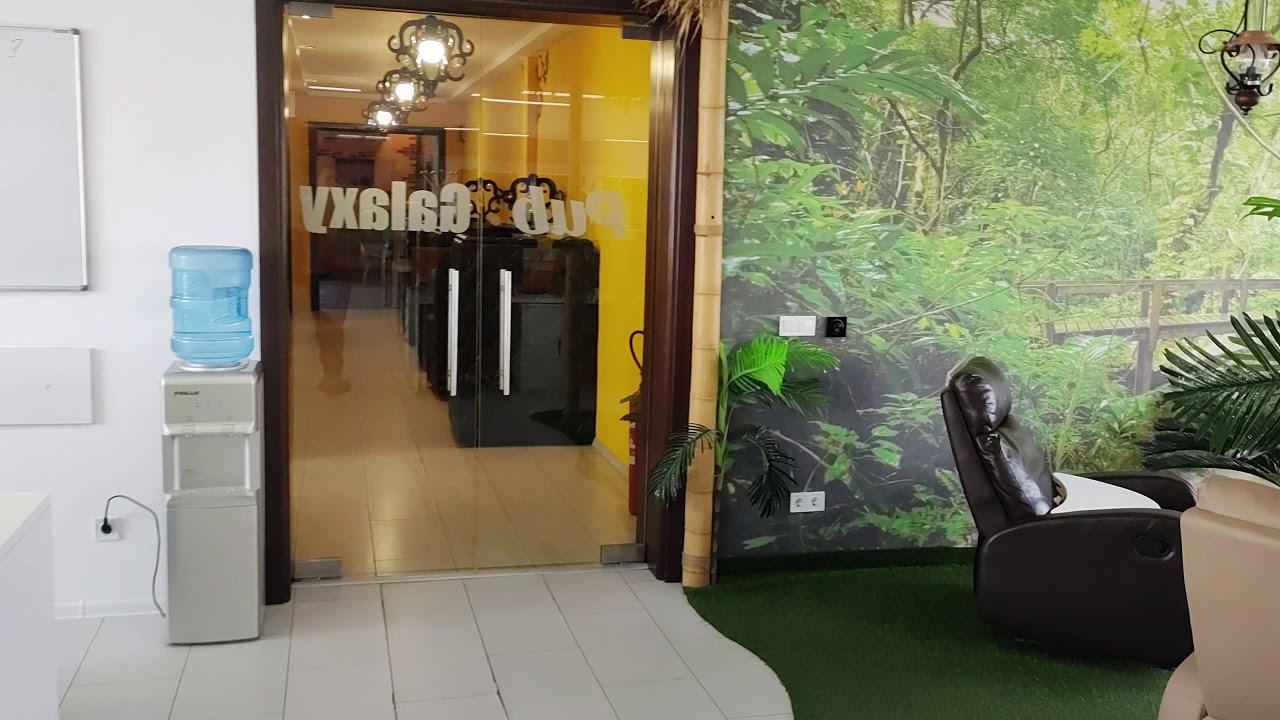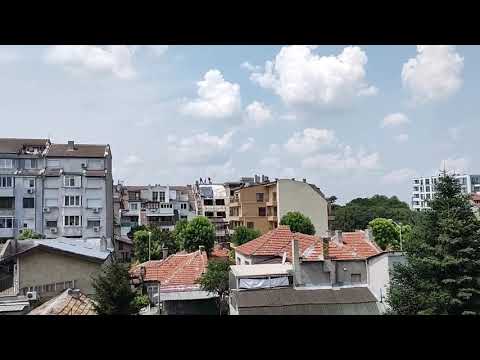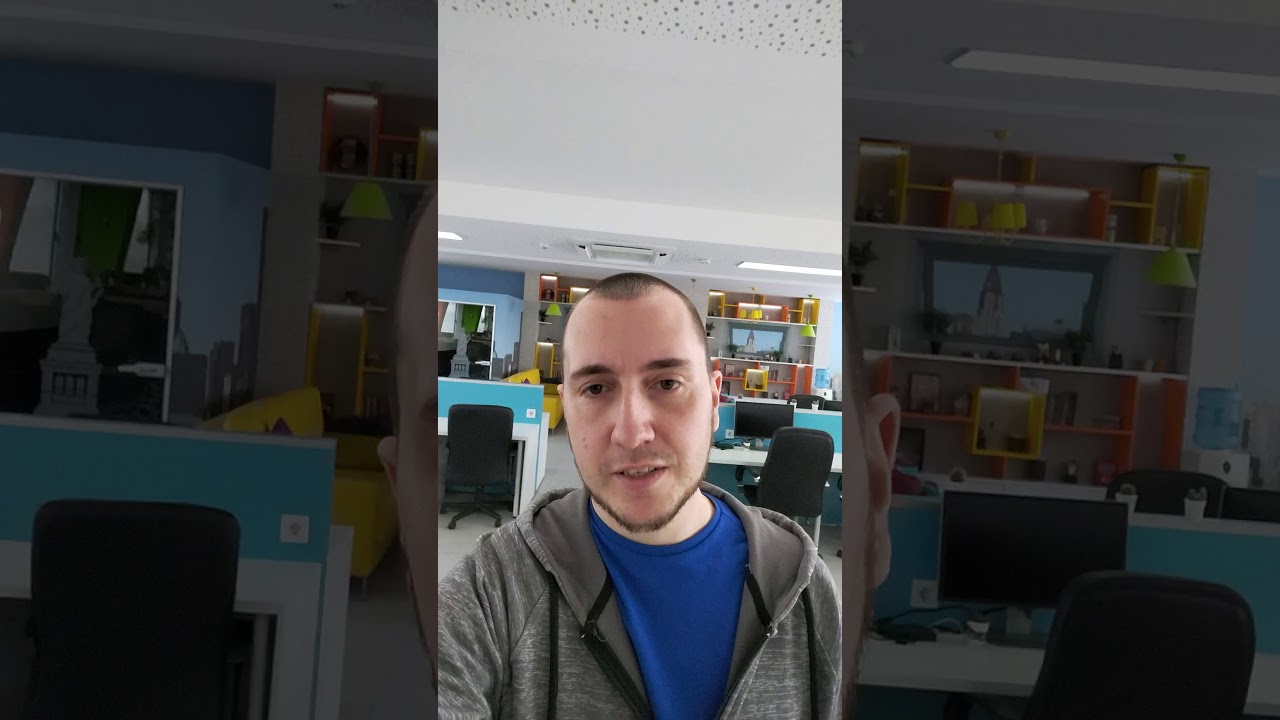 As for audio quality, the phone's speaker is impressively good, beating some phones at twice and thrice its price. Although it's a single and down firing speaker, it sounds loud and covers a good frequency range, not just the highs, but mids and and even some lows. It's not quite iPhone level good, where we even get some bass, but for its price range, the speaker on the One Fusion+ is really solid.
Wired headphone users will also be happy to know that the phone sports a headphone jack. And in the phone's Sound settings there is an option to set up audio effects. Stereo separation can be increased or decreased and the bass can be boosted, for example.
Software & Performance
The Motorola One Fusion+ sports the Qualcomm Snapdragon 730 processor, a strong mid-range performer. On board are also 6GB of RAM, while the operating system is Android 10.
The interface of the phone is fairly stock Android, although there are a few welcome extra features such as the aforementioned audio effects menu. Performance has been smooth and snappy during our usage, even during split-screen multitasking.
Installed is also a non-deletable Moto app, which allows for customizing and personalizing the home screen layout, setting custom interface colors, fonts, icon shapes and more. Users who like personalizing their phones may find it especially useful, as it's fairly straightforward and easy to use, especially compared to buying a third party launcher and getting accustomed to it for the same purpose.
Battery life

Battery life has been very solid in our usage, as expected from a phone with a 5000mAh battery and mostly stock Android. Light users can easily get the Motorola One Fusion+ lasting up to an entire work week on a single charge, while moderate and heavy users should be able to squeeze at least two days out of one charge.





Best Motorola One Fusion+ alternatives
Nokia 5.3
- The Nokia 5.3 also sports a great screen and performs well for its budget price. It's also thinner, while still having solid battery life.
Samsung Galaxy A71
- With a much higher-quality, but still plastic build, the A71 sports better cameras, good battery life and a tall, high-quality AMOLED display.
LG Stylo 6
- For those looking to use a stylus with their phone, on a budget, the LG Stylo 6 is a good, albeit basic and low-powered option.
Recommended Stories