Moshi Apple iPhone 5c iGlaze Remix Case Review
5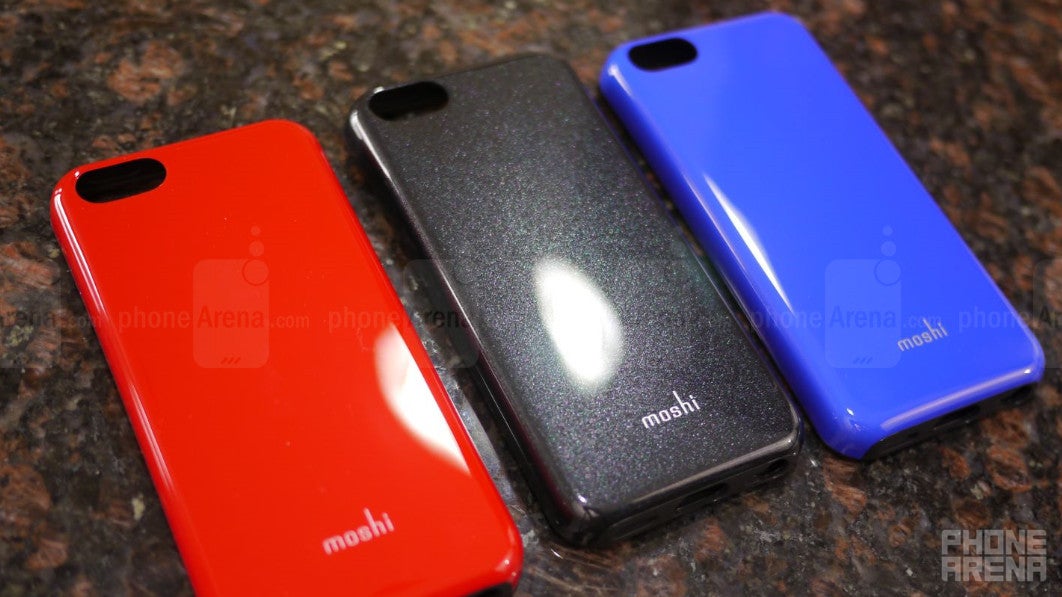 Oh the colors!! That's what seemingly gives the iPhone 5c its pizazz and standout qualities, as the colorful selection is no doubt extensive and eye catching. We weren't entirely too fond of the cheese grater looking iPhone 5c cases from Apple, seeing that were quite expensive and didn't have enough of the elements to make it a premium case (especially for the price). Thankfully though, accessory maker Moshi is looking to come to the rescue with its own line of colorful iGlaze Remix cases.
Let's cut straight to the point people! The iGlaze Remix case perfectly complements the vibrant color schemes of the iPhone 5c, especially when you select a color that really contrasts the phone's paint job – like for example, the red case on a cyan iPhone 5c. With the available selection, there are enough options to choose the correct one for your specific smartphone. And trust us, they definitely accentuate the phone's stylish appearance.
Better yet, these cases are extremely form fitting, which means that they don't particularly add any unwanted bulk. Therefore, you'll be able to throw it inside of your pocket snugly enough. As its name implies, there's a glazed look to the case, seeing that the exterior is surface-treated with this proprietary hard-coating – essentially giving it that glazed ceramic look. In addition, the hybrid plastic materials it's made up from and its pliable construction allows the case to offer a decent amount of protection from shocks. However, the case is prone to scratches, so that pristine glazed look is short lived, as it incurs scratches after taking it out from our pockets the first time.
Even with the form fitting nature of the case, there aren't compromises with the handset's set of buttons and ports, since they continue to be accessible – especially the 3.5mm jack, which is wide enough to accept most cables without any special adapters.
You're going to need to shell out $30 to pick up the Moshi iGlaze Remix iPhone 5c case. For some, it might seem like a steep cost, but some will nonetheless appreciate the minimalist design and flashy colors.
source: Moshi
Recommended Stories