MagicMount Wall Charger Review
9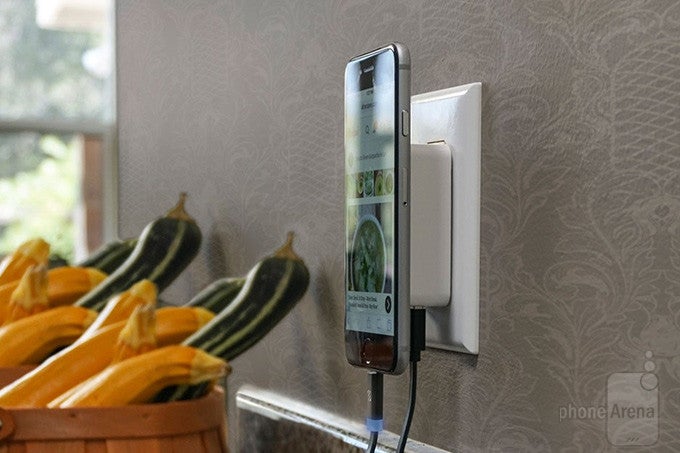 Introduction
Smartphones are supposed to help streamline your life, right? After all, they're your one-stop-shop for everything from managing your schedule, communicating with work contacts, staying in touch with friends and loved ones, and even delivering entertainment. But while these wonderful gadgets may add order to our lives, they can leave behind a path of clutter in their wake.
Your phone itself may be sleek and sophisticated, but the day-to-day of using one also involves a litany of accessories, from earphones, to cases, to selfie sticks, to those ubiquitous chargers. There's a fair chance you've got cables for charging your phone strewn all over your nightstand, your car, your desk, and maybe even have a travel charger in your bag (if not also a full-on backup battery pack).
Is there maybe a better way to power our phones, still taking advantage of efficient, reliable wired charging while doing something about the mess of cords that all too easily permeates our existence? Scosche thinks so, and puts forth its MagicMount Wall Charger as the answer.
Design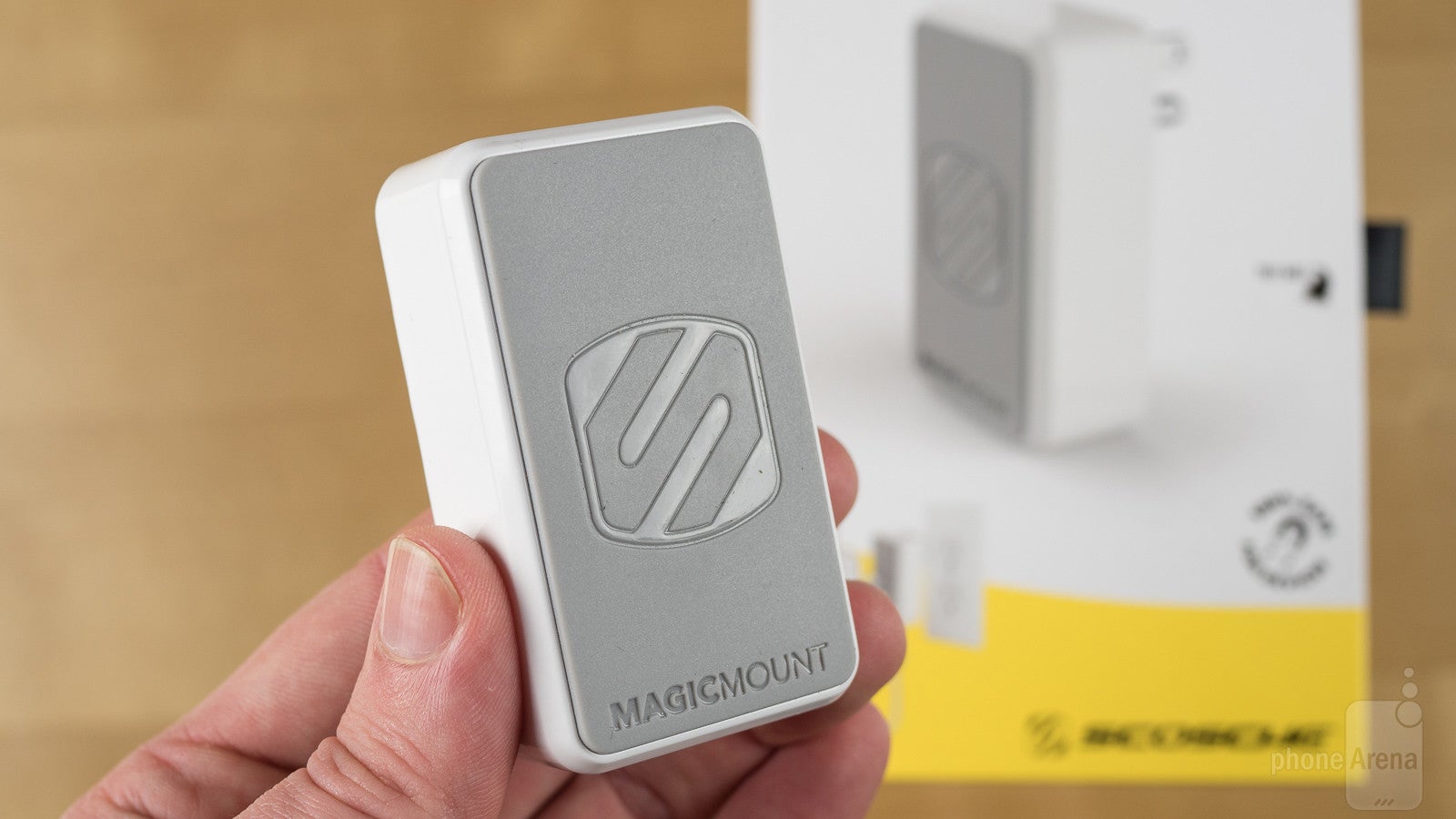 The MagicMount is based around a simple enough idea: in order to reduce cord clutter when charging our phones, why not keep the phone as close as possible to the charger itself? And to make that as easy as possible, the MagicMount taps into the power of magnets.
The charger is a straightforward power brick – a bit larger than your typical smartphone charger, but smaller than something like a laptop power supply. It plugs into a grounded outlet and has a single USB port on the bottom, capable of 2.4A output.
So far, there's nothing particularly special here, but the MagicMount Wall Charger's "magic" is hiding just under the surface: the adapter is equipped with some powerful magnets. When paired with a matching MagicPlate – an adhesive panel that secures to the back of your smartphone – you can stick your phone right onto the Wall Charger, where it will remain securely in place.
Setup
The MagicMount Wall Charger comes with two metal plates: a small one for more petite handsets, and a larger one to make sure that even heavier phablets stay securely in place. The 3M auto-grade adhesive on both pads is designed to provide a tight grip while also being removable without causing any lasting damage. But if even that has you feeling a little wary, Scosche also includes a transparent protective film sticker that you can put on your phone first, and then attach the magnetic plate to the film.
There's a lot of flexibility in how you can apply those plates: they'll go directly on a phone themselves, attach to a case, and you can even keep your phone looking neat by placing one on the inside of the case, where it can't be seen. There, though, you run the risk of reduced grip strength, so make sure that the charger's magnets have a good hold of your phone before leaving it there.
Then it's just a matter of plugging the MagicMount into a convenient outlet, hooking up a USB cable, and putting your phone in place. Thanks to the way it holds phones facing forward, you've got a good view of any status LEDs to let you know when charging's done.
Recommended Stories