Lexar 32GB Class 10 microSDHC Memory Card Review
5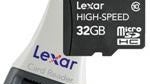 Introduction: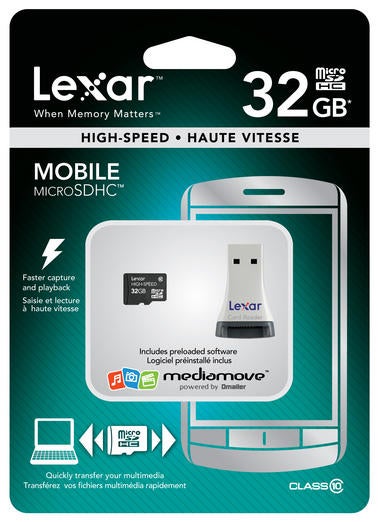 At this year's CES, we learned that Lexar
was about to release
a new high-speed 32GB Class 10 microSDHC memory card for mobile devices. Even though there are other brands of 32GB microSDHC cards on the market for about a year now, most are rated at Class 2 or Class 4 speeds, though Patriot and WinTec both make ones rated at Class 10.
As smartphones have now become commonplace in today's society, so is carrying around all of your pictures, videos, music, and work documents on them. Even though smartphones come with some user accessible internal memory, most of them are also relying on external memory, in the form of microSDHC cards, to be the main point of storage. Up until last year, the largest microSDHC memory cards were 16GB, but when the 32GB models came out, they were nearly $200 and limited to Class 2 speeds. Thankfully as time went by, prices began to come down and speed ratings started to go up.
The Lexar 32GB microSDHC memory card (model LSDMI32GBSBNAR) is the newest to be released for 2011 and features a Class 10 rating, which the manufacturer claims should be capable of a minimum sustained write speed of 10 MB per second and a read speed up to 20 MB per second. It is listed for $149 on the Lexar site, but looking around we found it for a more reasonable $103 on
Amazon
. Also included in the retail package is a small USB thumb drive adapter for connecting the memory card right to a PC's USB port. We like having this added convenience, but the included thumb drive adapter is made out of plastic and feels cheap and very flimsy. A few times when we went to plug it into our PC, the plastic end felt like it could break without too much force. Coming pre-loaded on the Lexar memory card is a program called MediaMove, which you can elect to install on your PC. With it, you can have the program locate all of your media files on your PC and have it transfer them to the phone's memory card, as well as backing-up media files from your memory card to your PC. It is a nice program to have, especially for a beginner, but we would imagine that most people reading this probably know how to manually transfer files between their PC and phone's memory card.