LG TONE+ Review
18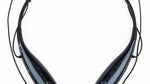 Introduction and design:
Bluetooth headsets come in many different shapes and sizes. Some you clip to your collar, some you place over your ear, and some you wear like a regular pair of cans. Chances are, however, that you haven't yet seen one quite like the
LG TONE+
(model HBS-730). This stereo Bluetooth headset is designed to be worn around the neck, while the wired in-ear headphones deliver the goodness to your ears.
This concept isn't perfect, but its pros outweigh the cons, in our opinion. For starters, we find the LG TONE+ comfortable to wear both because it is lightweight and because it is not prone to falling off easily. The in-ear headphones stay firmly attached in place and the cable connecting them to the main unit is just the right length. We wouldn't recommend the headset for use during workouts, though. While running, for example, the main unit tends to dangle up and down, which quickly gets annoying.
There's a whole bunch of buttons on the LG TONE+ added for convenience. You can play, pause, rewind and fast-forward the song currently playing. There is built-in volume rocker as well. What's good about the headset's buttons is that they are raised and really easy to find with a finger. What got us a bit frustrated, however, was that we needed some time to remember which set of keys was on which side.
Audio quality and functionality:
Listening to music on the LG TONE+ is a pleasure. The
earphones produce a decent amount of bass
without skimping on higher frequencies, while turning up the volume to the maximum does not result in any crackling. Furthermore, the buds' rubber tips filter out a fair amount of background noise, yet don't isolate you from the surrounding world entirely. After all, car honks are something you should be able to hear at all times.
We have to warn you that under some conditions – while watching video or during a video chat, for example, you may notice that the sounds are delayed. That is normal and is caused by the way Bluetooth transmits audio. The issue won't be present if your phone supports the aptX codec, which is also enabled on the LG TONE+.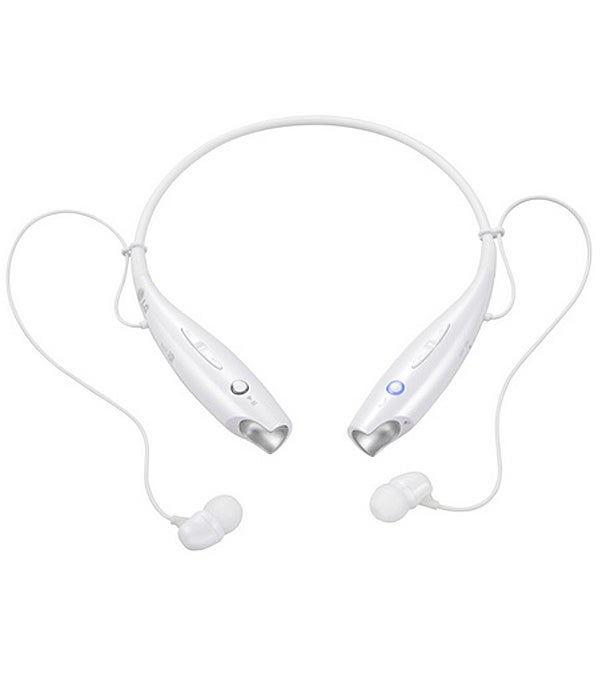 As far as in-call audio is concerned, the LG TONE+ is made with VoLTE calls in mind, which is a feature that enables high-quality voice conversations over cellular networks. Unfortunately, we weren't able to test out the headset on a network that supports VoLTE. The
call quality was okay
, but it could have been better. Although the TONE+ should be able to filter out background noise, its microphone was still picking up some of it. We could understand the other party well, but the voice quality wasn't as good as it would have been if the sound was produced by our smartphone's earpiece.
Owners of an Android device can take advantage of the
BT Reader app
, which is available for free on Google Play. Through some clever text-to-speech conversion, it will read incoming text messages for you in a clear, easy-to-understand female voice. We have to point out that the app has collected quite a few negative reviews, so it might be incompatible with some smartphone models, but we didn't have any issues with it during our testing.
The battery life of the LG TONE+ won't disappoint you. It is capable of delivering
15 hours of talk time or 10 hours of music listening time
, and will last for up to 500 hours on stand-by. You can use an ordinary microUSB cable to charge the battery – a process that should take less than 2 hours to complete.
Conclusion:
If you're looking for a pair of Bluetooth headphones that you'll use mainly for music listening, then the LG TONE+ is a headset we would recommend. It is comfortable to wear, its earphones sound great considering the gizmo's price, and the battery life is well above the average. The in-call audio quality leaves something to be desired, however, so if you are into lengthy chatters, you might consider looking for an alternative.
Recommended Stories