LG Optimus 4X HD vs Apple iPhone 4S
27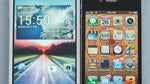 Introduction:
The
LG Optimus 4X HD
and the iPhone 4S are as similar as they are different. Confused? Well, allow us to explain: both smartphones belong to the high-end category and are the very best that the two companies, LG and Apple, have to offer right now. But at the same time, the Optimus 4X HD stands out with its hardware features, such as its quad-core processor and gigantic HD display, while the iPhone 4S is built with elegance, simplicity, and ease of use in mind.
Still, there is nothing wrong with pitting the two against each other, so that is exactly what we are doing in today's comparison. Curious to see how the LG Optimus 4X HD stands next to the iPhone 4S? Then let's begin with...
Design:
The iPhone 4S has the upper hand in this category, and it is leading by a mile. Crafted out of glass and stainless steel,
Apple's smartphone
is a pleasure to hold and admire, not to mention that it fits so nicely in the palm of your hand. At the same time, the
LG Optimus 4X HD
is also a pretty good-looking device, but its design sophistication is considerably behind that of the iPhone. Its physical buttons are nowhere near as clicky, while its plastic body does not feel as premium to the touch. But most importantly, chances are that the majority of people would prefer the iPhone's compact form factor to that of the Optimus 4X HD. Being the jumbo-sized smartphone that it is, LG's flagship requires more effort to operate.
There is a couple of details that we have to mention, however – details that some users might really care about. The Optimus 4X HD comes with a removable battery, which can be replaced with a fresh one should you run out of juice. Also, LG's smartphone has a microSD card for storage expansion, while the iPhone 4S relies solely on its internal capacity, and perhaps data stored in the cloud.
Display: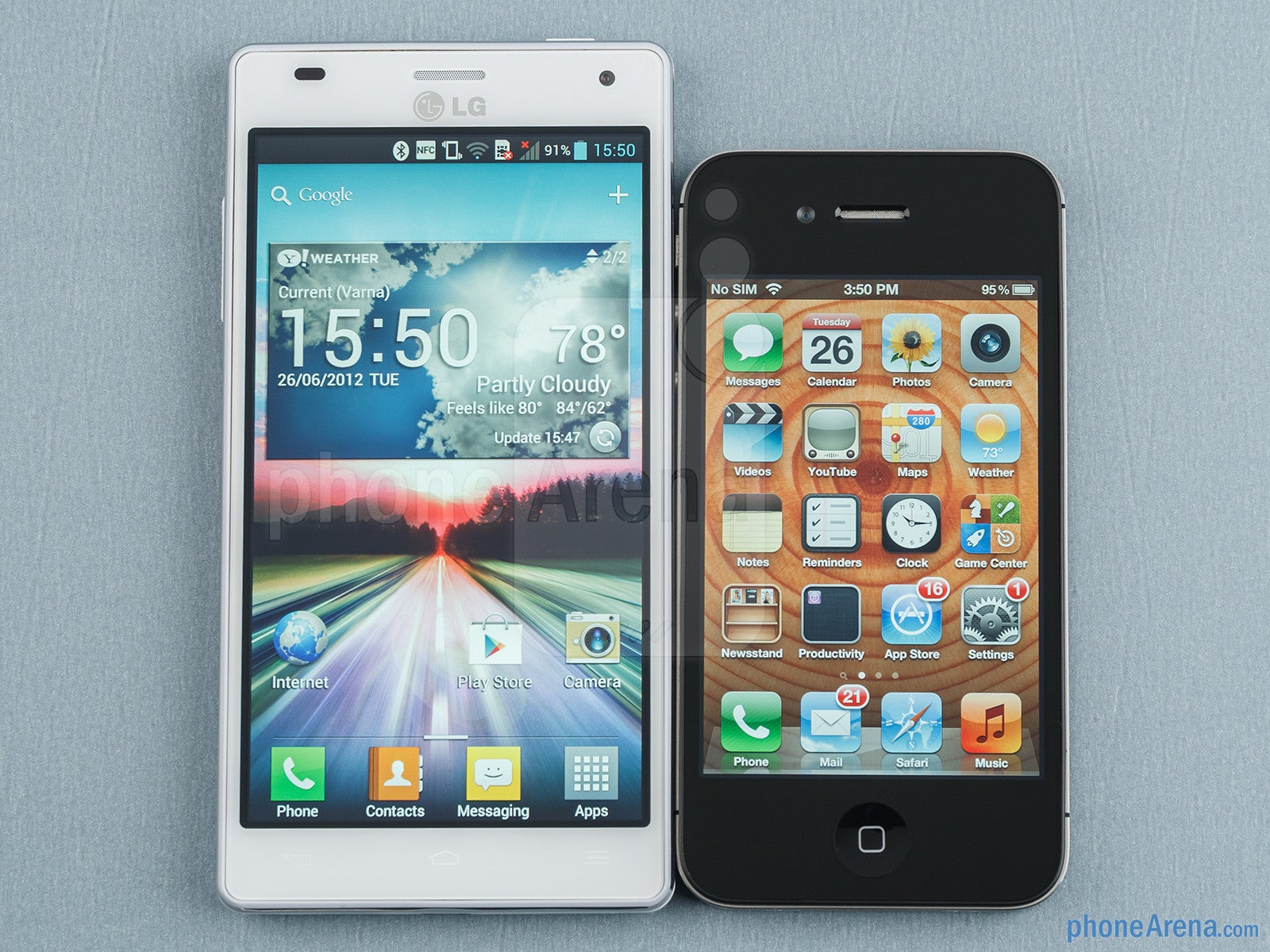 The
4.7-inch "True HD" display on the LG Optimus 4X HD
and the
3.5-inch "Retina Display" on the iPhone 4S
are identical on many levels. First of all, they are both made using IPS-LCD technology, which is why the two screens exhibit great viewing angles and excellent color accuracy. Also, their pixel density exceeds 300dpi, so even the finest details in images are easily distinguishable. Even when used outdoors, both displays are equally usable. The Optimus 4X HD's screen, however, has one huge advantage, which makes it a winner in this display showdown. We are talking about its size: the display measures 4.7 inches in diagonal, thus things like browsing the web or watching a video on it are so much more enjoyable.
LG Optimus 4X HD 360-Degrees View:
Apple iPhone 4S 360-Degrees View:
Recommended Stories