LG Cookie Review
7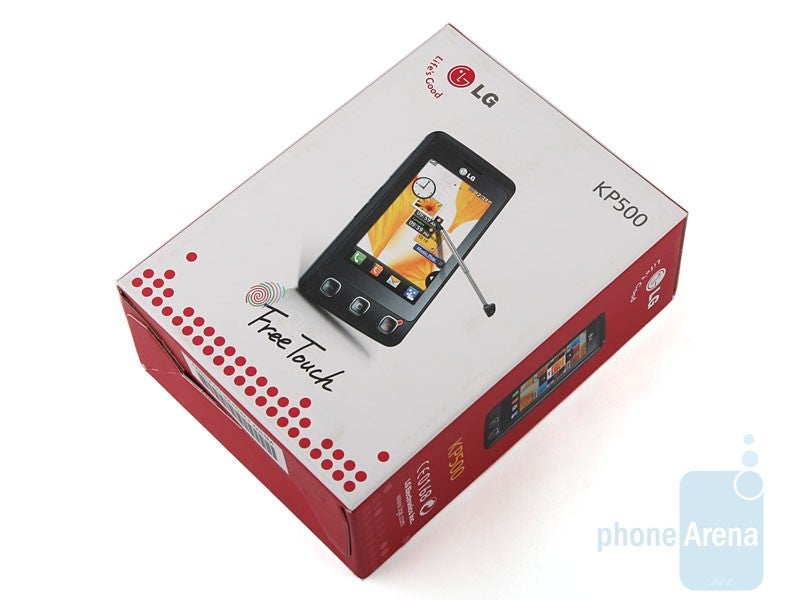 Demand for mobile phones with touch-sensitive screens has increased a lot during the last year and all kinds of models appeared on the market. However, only a small number of them are intended for the common user, who is not looking for a lot of extras, such as an 8-megapixel camera and GPS, he'd rather want a reasonable price and a modern appearance. LG is trying to reach exactly this group of users with its budget model, which has been given the nice and 'tasty' name Cookie, also known as KP500. According to the company, it offers features inherent in the high-end models, but at an affordable price. In addition, in the package you will find a small box of milk to eat it with - we are just kidding.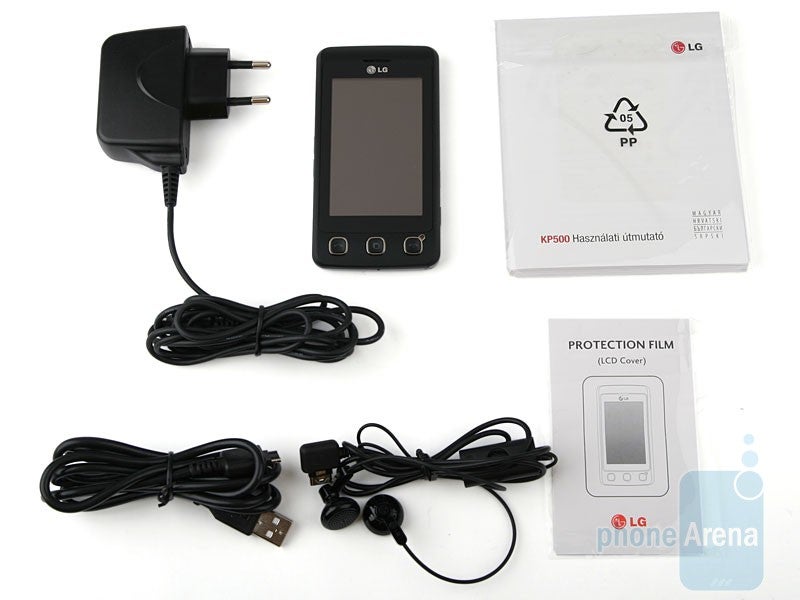 If you've seen the 8-megapixel
LG Renoir
you can find some similarities in the appearance, but Cookie is not as shiny and looks much more unpretentious. The phone is made of plastic, which feels like rubber and creates a pleasant sensation in your hand. A very good balance has been achieved in its size and weight so that the LG is comfortable to hold and very light - only 3.14 OZ. At first we even thought that we had forgotten to put the battery. The large
3-inch TFT display
has a resolution of 240x400 pixels, 262k colors, which, just as many screens with such features, ensures a good image at artificial light. The situation is not as good at sunlight and just as in the case with Renoir, if you do not look directly at the KP500, the screen looks almost like a mirror.
The manufacturer boasts that the touchscreen uses the latest technology, which improves sensitivity. After we've spent some time with the Cookie, we were convinced that this was really true. Furthermore, there is an option to play different sounds and vibrations when pressing the screen, which contributes to the tangibility. We are very pleased with the screen and can only say "Bravo!". Well, it can eventually become a fingerprint mess, but you'll be able to use it for a decent period of time before you feel the need to clean it.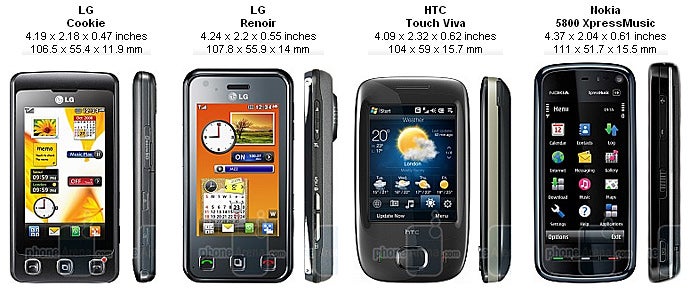 You can compare the LG Cookie with many other phones using our Size Visualization Tool.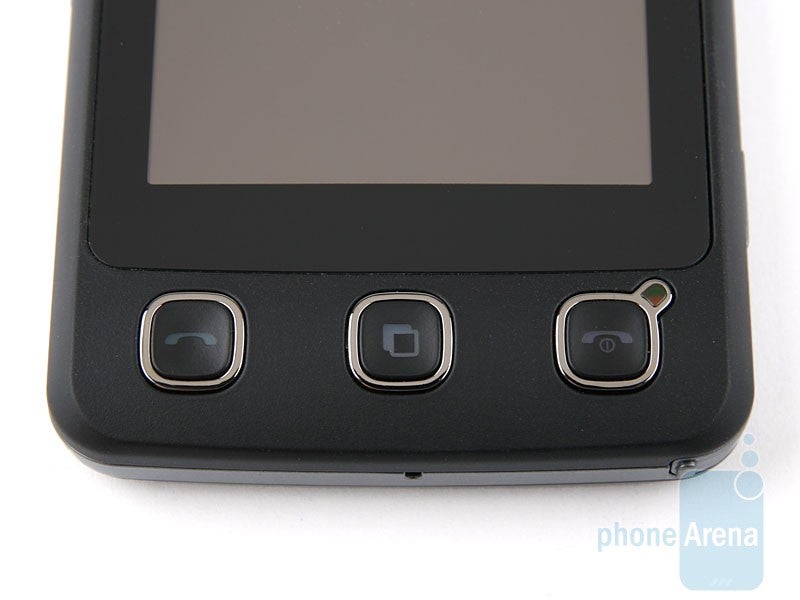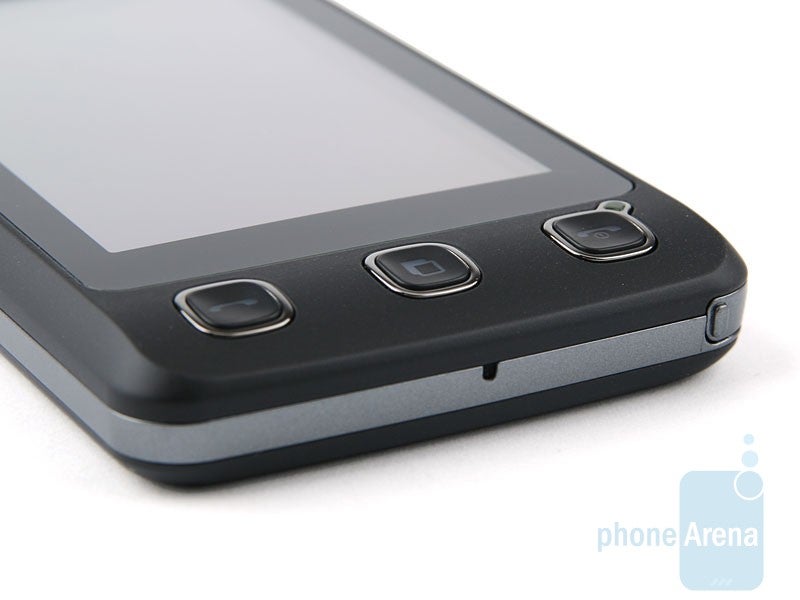 Below the display
there are three buttons, which are similar to those of the Renoir and are easy to feel and press and in the lower right corner there is a telescopic stylus. The latter is removed horizontally and at first this seemed strange to us, because in most phones it is pulled downwards or upwards, but you get used to this after you pull it out 2-3 times. What is interesting on the
sides
is the key for turning the volume down, because by holding it down the silent profile gets switched on and off.