Juno Power NOVA Blox Review
1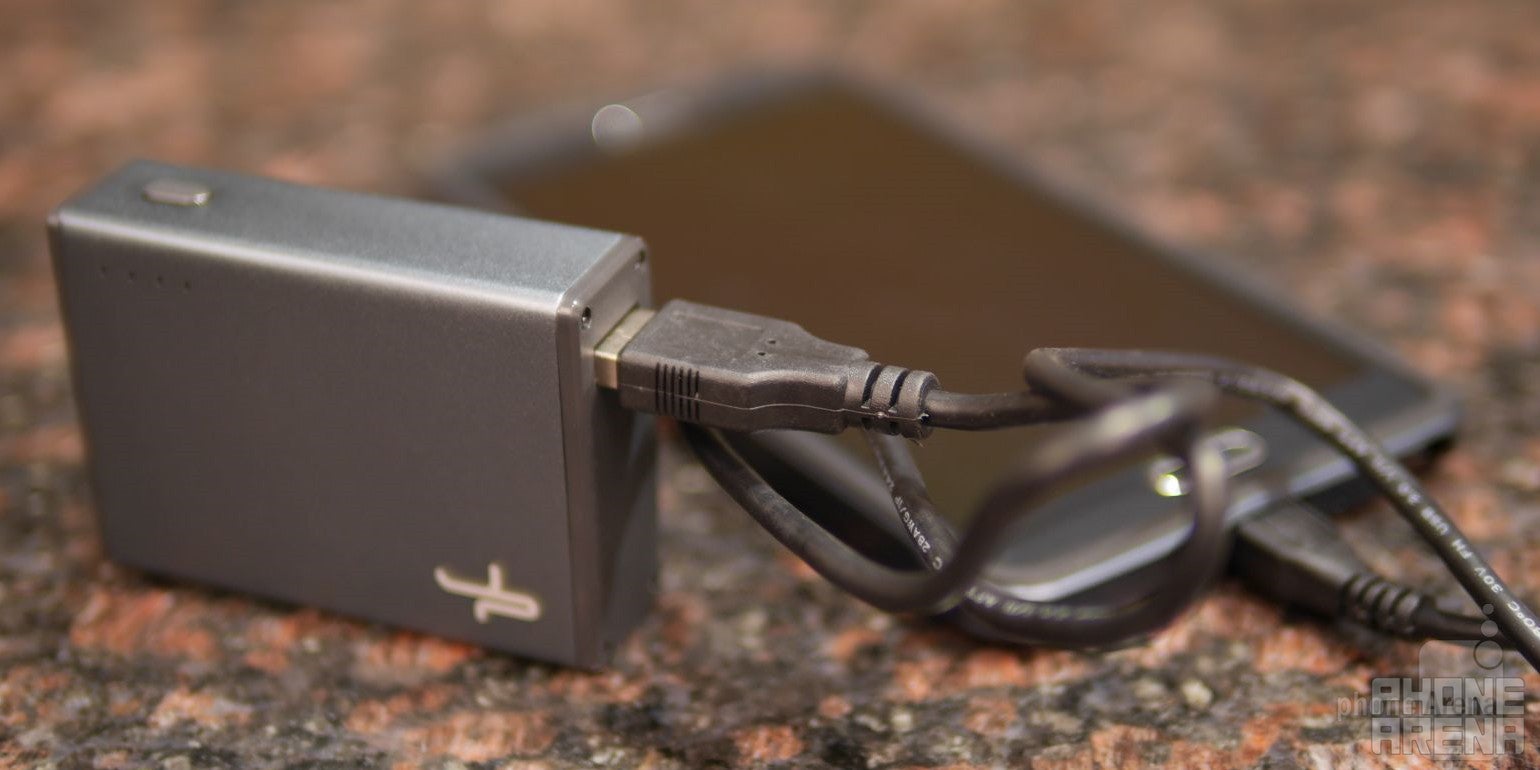 The Nova Blox, it seriously has one slick and cool name to it. Reading the name alone inspires images of explosions and galaxies being born, but it's actually nothing more than a portable battery charger for our gadgets. From Juno Power, an innovator of portable solutions, the Nova Blox is a blocky shaped thing that features a 4,000 mAh battery within its body.
There's certainly no stylish qualities with the Nova Blox, as its rectangular shaped aluminum chassis gives it a straightforward and boring design. Yeah, we know that many other portable chargers are also rectangular or squarish in shape, but this one is to the teeth with its sharp corners and hard lines – though, its saving grace is its premium-esque aluminum trim.
Despite its boring overall design, the Nova Blox is remarkably compact in size, which barely causes any rift when we put it in our backpack or bag. Looking around the thing, it features a 2.1A USB output port for all of our charging needs, a microUSB port that charges its own internal battery, a dedicated power button, blue colored LEDs to indicate its charge level, and a high-powered LED flashlight. With the latter, it's not something particularly new, as many other portable chargers we've checked out feature it, but it's nonetheless a pleasant addition that comes in hand with certain situations.
In comparison to other chargers, its 4,000 mAh battery capacity is a small one, especially compared to those 10,000 mAh monsters. Still, we're able to get up to almost 2 full charges out of it with a Samsung Galaxy Note 4. All in all, the design is bland and its battery capacity is small, but its $24.99 pricing is certainly far easier to handle – more so if you want a compact size thing for quick charging on the go.
Recommended Stories