JAM Transit Bluetooth Headphones Review
2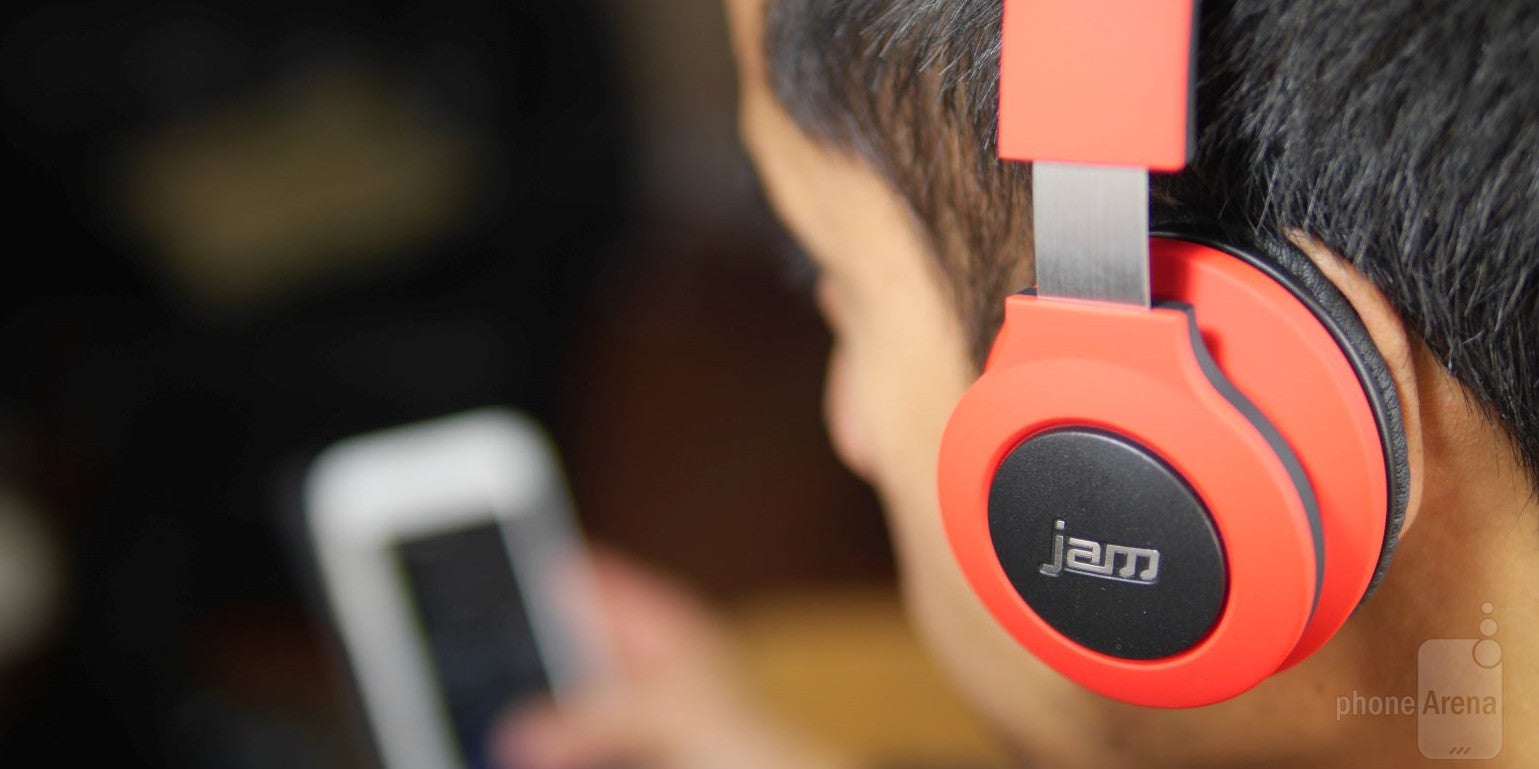 We know that hardcore audiophiles don't mind shelling out a few hundred bucks to snag a solid pair of headphones, but for those who just want to listen to their tunes, without getting into serious debate about all the fine audio qualities, they're not really focused on picking up the one with the biggest price tag. That's where the JAM Transit Bluetooth Headphones come to mind, one that features an easy $50 price tag, seeing that it packs the modern features you'd want, but in a package that won't put you into serious debt.
First, let's talk about its design, which we'll say is a bit on the campy side. Indeed, it's not crafted from premium materials, as its plastic-constructed frame gives it a fragile feel. Luckily, though, we do like the assortment of colors it's available in – as well as the soft touch finish of it. However, when it comes down to it, the JAM Transit Bluetooth Headphones do come off as a bit cheap in construction. Its fit, however, is decent enough to enjoy for long period of time, mainly because it's not too constricting.
Unlike some of today's headphones, these don't collapse in any way to make it easier for travel. Rather, we're only able to adjust the ear cups, giving us a little bit of leeway in how it fits over our head. Naturally, the padding around each ear cup is ample enough to gently cover our ears. Everything is found in the right ear cup, so that includes the microUSB port, microphone, LED light, and its physical controls for volume up, volume down, track forward, track reverse, and pause/play.
Connecting it via Bluetooth to a Samsung Galaxy Note 4, we generally get around 20 feet of connectivity before it begins to be problematic. As for its audio quality, we really can't complain about what it delivers. The bass never seems too overpowering like some other headphones, while higher audio ranges are still audible to the ear. Frankly, we classify its audio quality to be more neutral than anything else – though, it's not as crisp as we'd like. Nevertheless, it's hard to really find fault with something priced so affordably. Even at the loudest volume, it never crackles or strains.
Since it's attached with a
price tag of $50
, the JAM Transit Bluetooth Headphones is something that gets the job done. It's not fantastic, nor is it downright terrible, but it has enough of a good balance to make its $50 cost seem like a good investment.