Phiaton PS 210 BTNC Bluetooth Stereo Headphones Review
5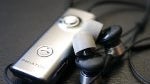 As you're basking in some sun over the summer, you sometimes want to be surrounded by peace and quiet while you're trying to reach that point of relaxation. Sure, you can put on your usual pair of headphones, but that means you'll need to keep your handy device nearby since you're tethered to it – plus, background noise can still sometimes be heard. Well people, if you're looking for something that'll totally get you engrossed in your music, you ought to check out the
Phiaton PS 210 BTNC Bluetooth Stereo Headphones
. Indeed, it's a mouthful, but the Phiaton PS 210 is a
marvelous companion
for those who prefer
muting
the noisy environment around them.
Although it looks like it's comprised out of two components, the headphones and the main control unit, the Phiaton PS 210 is actually a single item. Now, the problem with this is that if something goes bad, like if one of the earpieces goes kaput, you'll need to replace the entire thing. Despite donning a
$159 MSRP price point
, its construction and choice of materials is on the
cheap side
. At first, the control unit looks to be flaunting a metallic finish, but it's actually plastic with a metallic paint job. Furthermore, the bulky control unit is rather
hollow
– making us wonder if it could've been reduced in size for a sleeker build.
On the front side of the control unit, we're presented with a mini joystick that allows us to pause/play, forward/reverse tracks, and adjust its volume. Nearby, there's a recessed multifunction button that allows us to instantly accept/end calls – while an LED light near it tells us if the unit is connected or not. On one of its sides, there are two switches that enable its noise-cancellation feature and the ability to it turn on or lock the unit. Lastly, we like that the control unit boasts a
clip
to easily fasten onto our shirt collar or sleeve, but initially, it didn't come off as having a firm grip to ensure it'll stay put. However, while running with the unit attached to our collar, it manages to stay in place with no issues of it coming off.
As for the headphones themselves, they utilize an ergonomic "
half in-ear
" design that enables for an optimum
comfortable fit in the ear
during long periods of usage. Even better, we like how the included
foam earplugs
expand in the ear to better complement the Phiaton PS 210's noise cancellation feature.
Pairing it up to an iPhone 4S, we didn't have any issues connecting the Bluetooth 3.0 enabled Phiaton PS 210 – plus, an icon on our iPhone 4S shows us how much juice is left. Above all, the
single coolest feature
of the Phiaton PS 210 is its noise-cancellation feature – mainly because it's something that you can turn on or off to distinguish the difference. Naturally, it's difficult to explain how it all happens, but when we switch the noise-cancellation feature on, it seems that sound going through the pinholes on the headphones are suppressed in a way to blanket them out entirely. Specifically, it
neutralizes 95% of ambient background noise
, which is something we're able to experience. As for its audio quality, it's decent with its
neutral sounding tones
, but it lacks some robust bass tones to make our ears explode. Additionally, it's great to use for phone calls, as the noise-cancellation feature allows us to hear our callers with perfect clarity.
No doubt, $159 for a pair of Bluetooth headphones can be seen as an expensive investment, but we have to admit that it's one of the few that we've checked out where you can differentiate its noise-cancellation technology. Therefore, if you don't want to be disrupted by background noise while listening to your tunes, the Phiaton PS 210 will ensure that the music will be the only thing that'll be heard by your ears – everything else will be muted.